If you're from Delhi, engaged and dreaming of some romantic and memorable pictures with your sweetheart, sit back and relax. Because here I am, revealing prewedding shoot ideas and secrets only a Delhi Wedding photographer can tell you!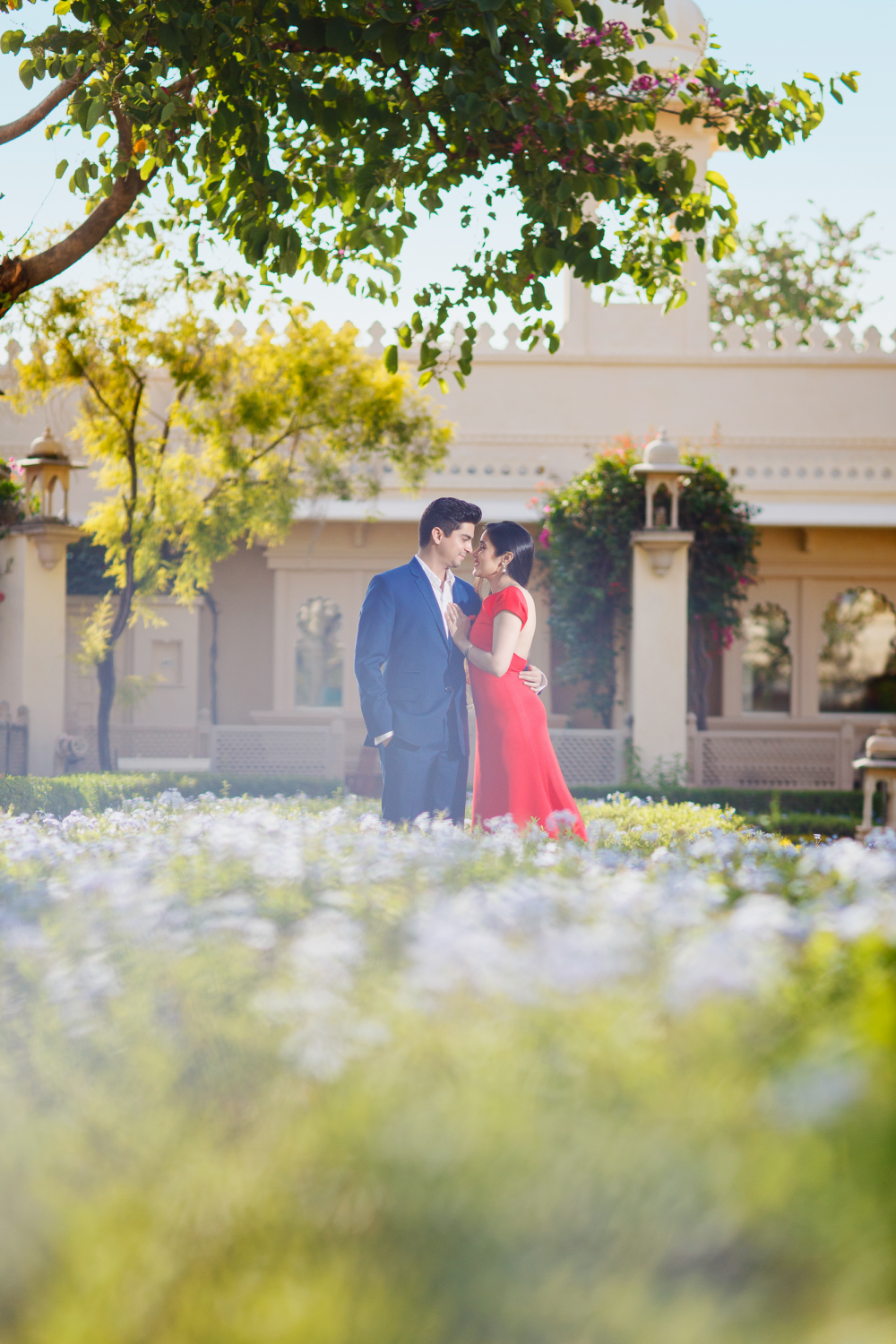 From our inborn tashan to our history, our love for open spaces to our over-crowded markets, there's so much unique and hatke about Delhi that outsiders just don't get! So whether you're looking for pre wedding shoot locations in Delhi or ideas to go about it – here's everything you need to know.
Go Monumental!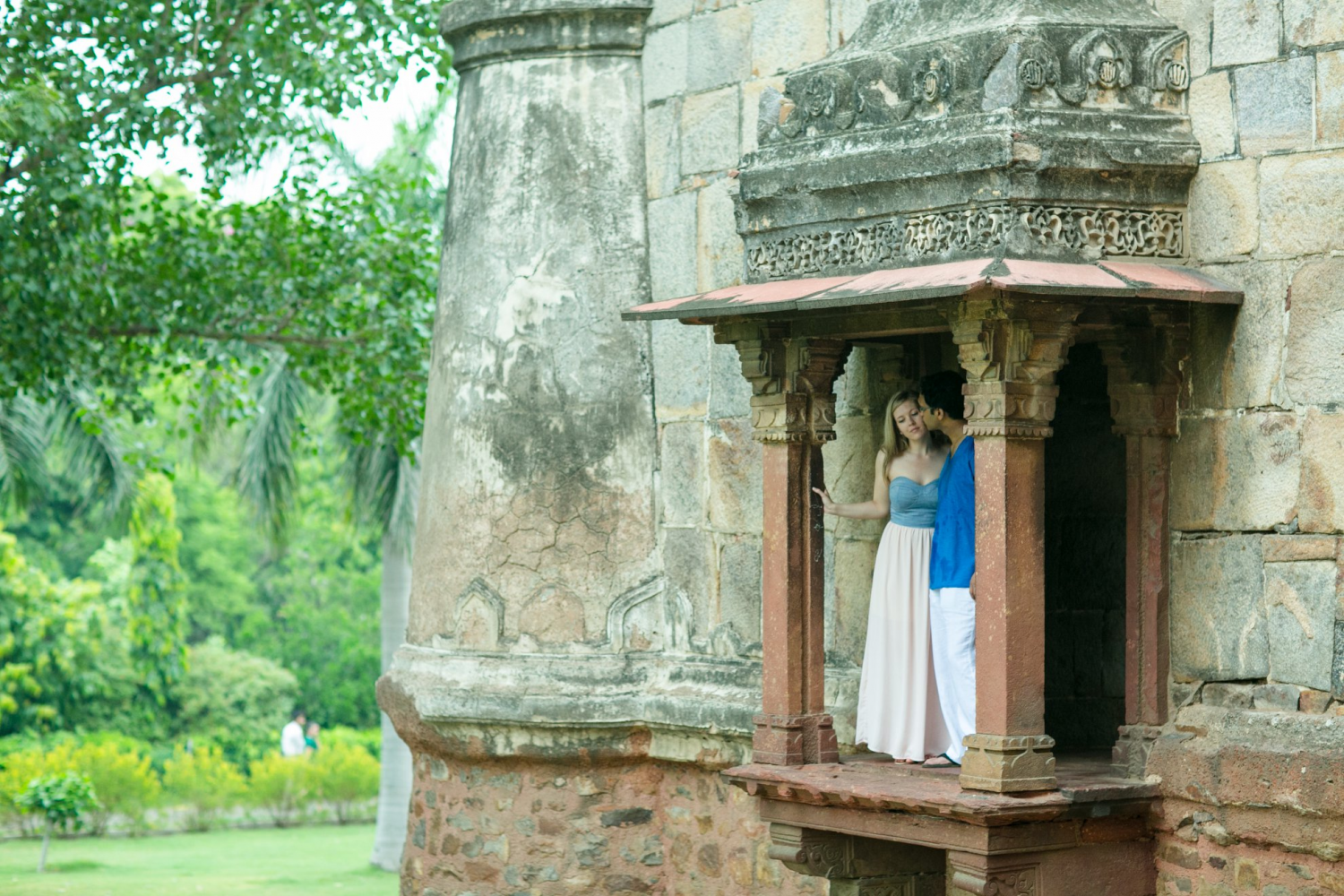 When scouting for pre wedding shoot locations in Delhi, the obvious and most preferred spots are our heritage monuments and lavish gardens. From the grandiose Humayun's Tomb to the epic Red Fort and Old Fort; from Qutub Minar to the artistic Lotus Temple and the Lodhi Gardens – the choices are wide and varied.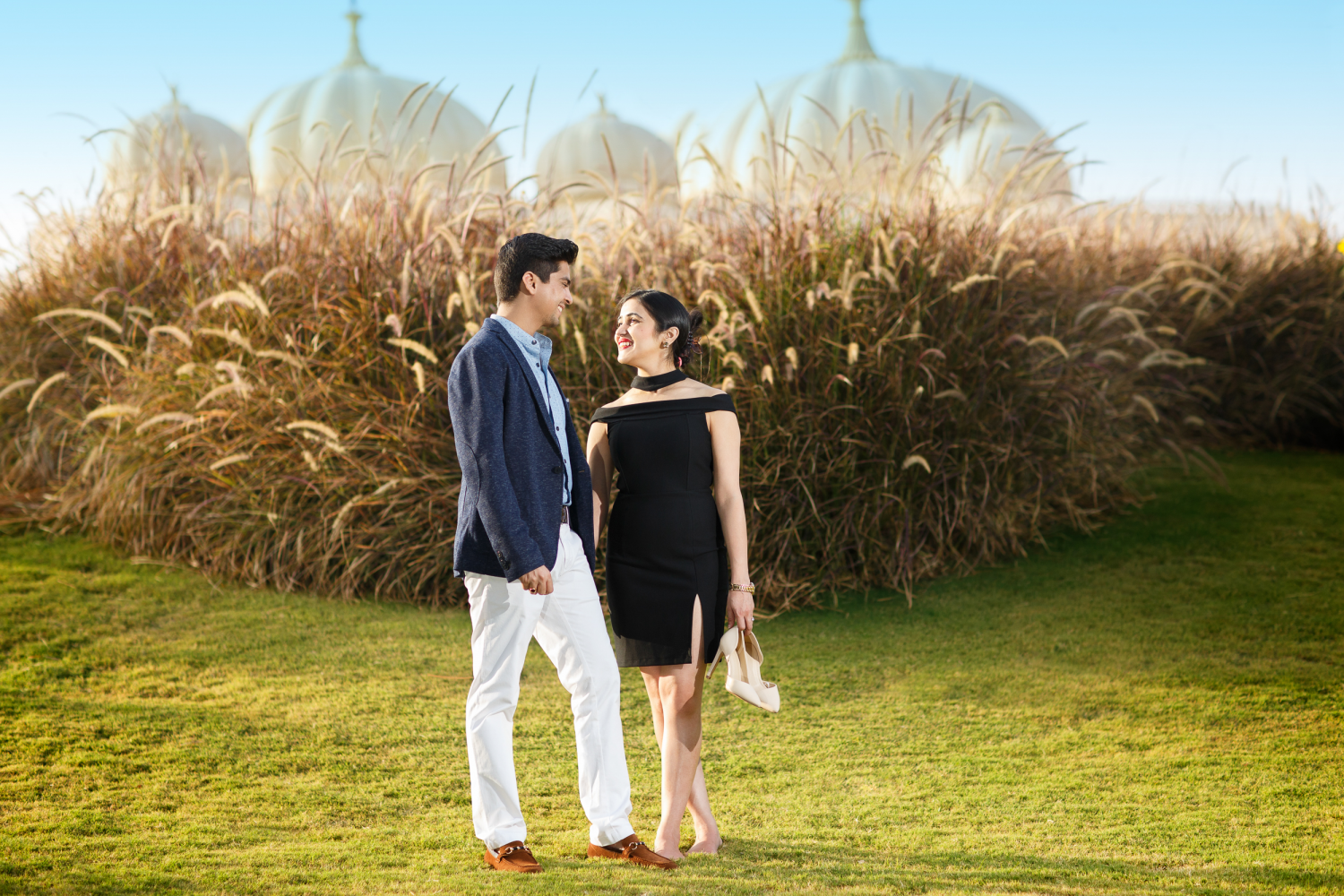 Apart from providing a grand backdrop and an epic frame to your pictures, these places revel in greenery and an abundance of natural light – which brings together all the ingredients you need for a perfect picture!
Theme it On!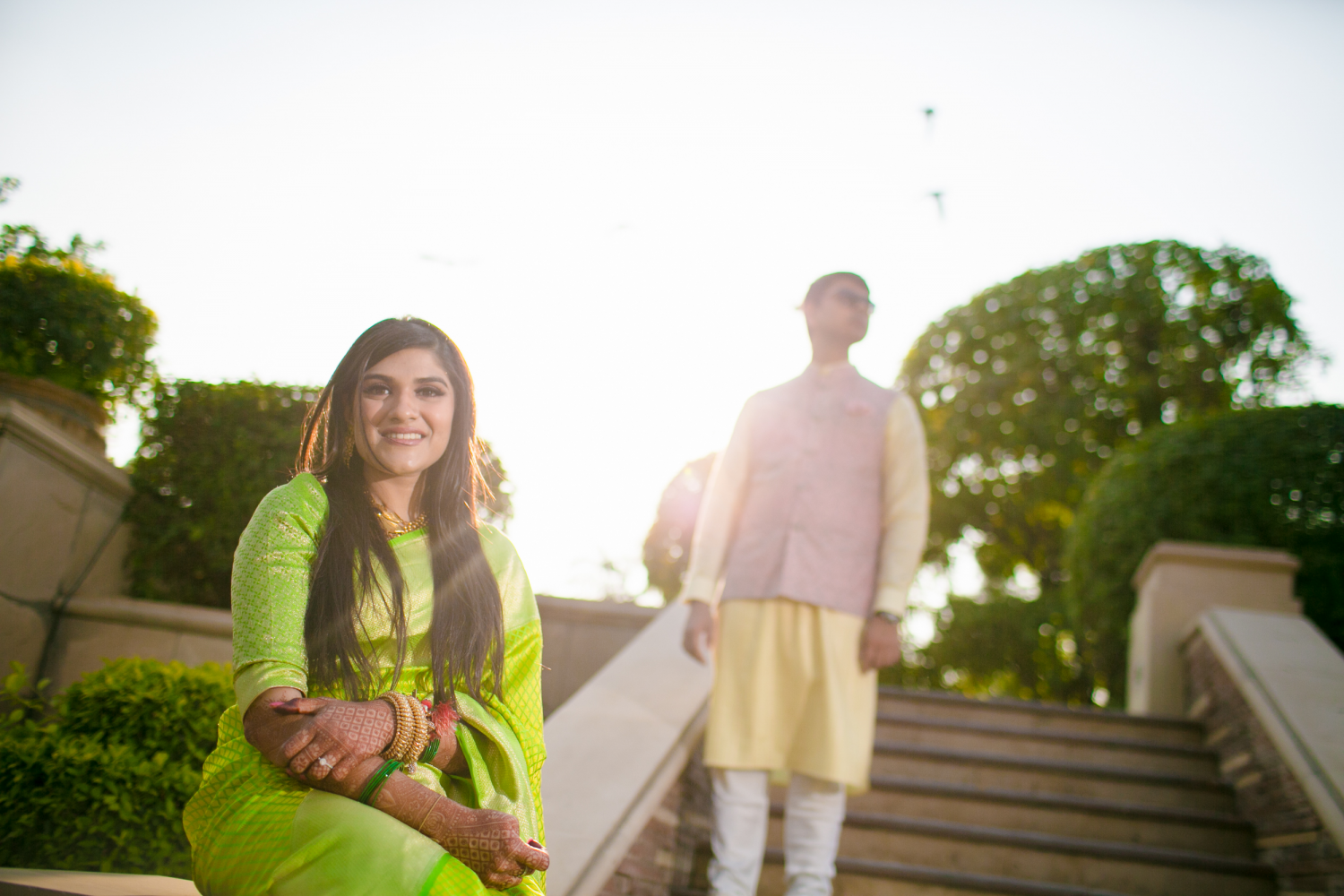 When you're in Delhi and doing your prewedding photoshoot around heritage monuments like Humayun's Tomb or Red fort or Agrasen ki Baoli, it will look really out of place if you're casually dressed in denims and tee's!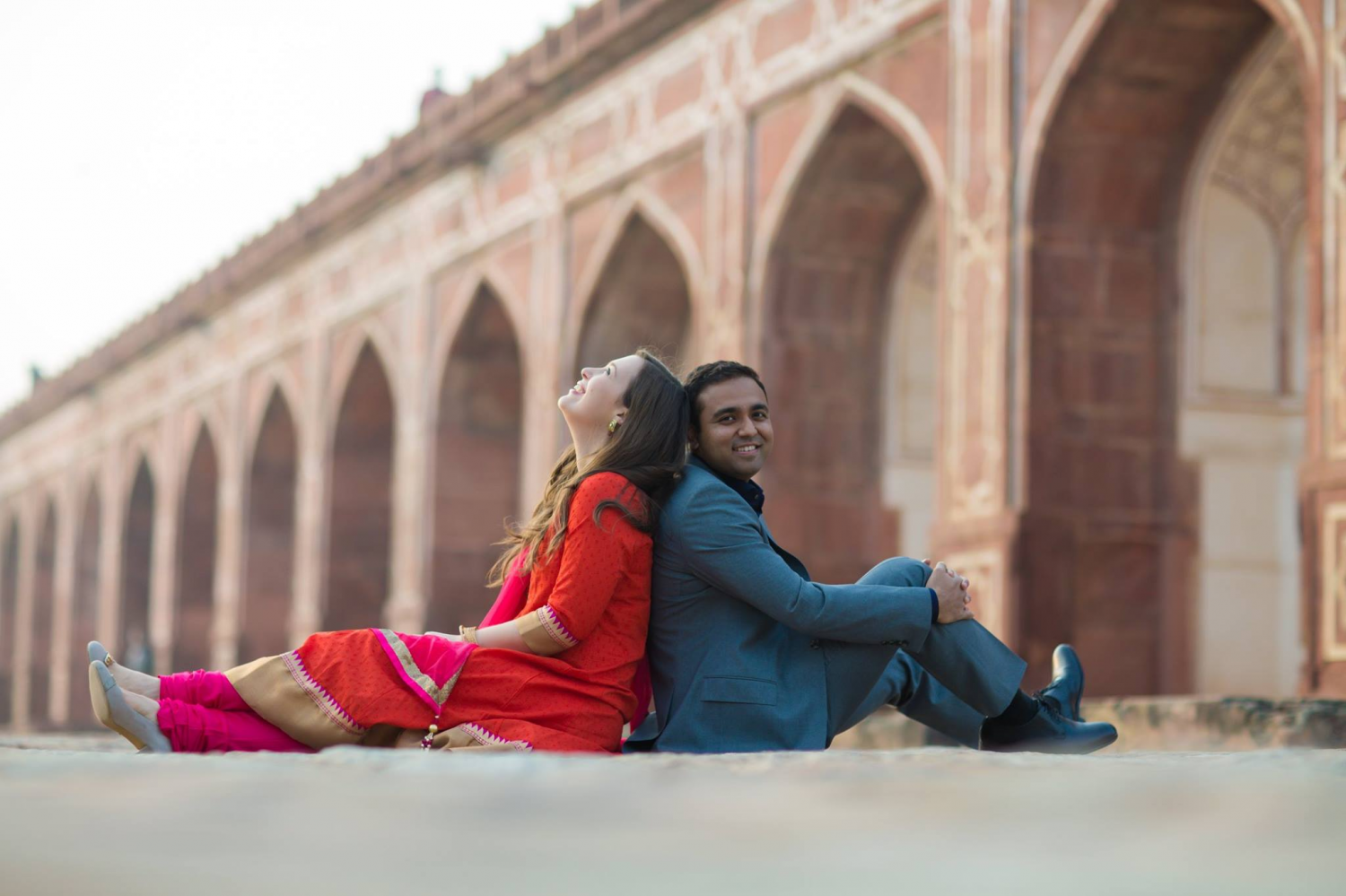 So, it's important to think and plan your shoot's theme and your outfits accordingly. A kurta or a bandhgala or even a Nehru jacket for the guy and beautiful anarkali or flowing sari for the lady can add wonders to the complete picture.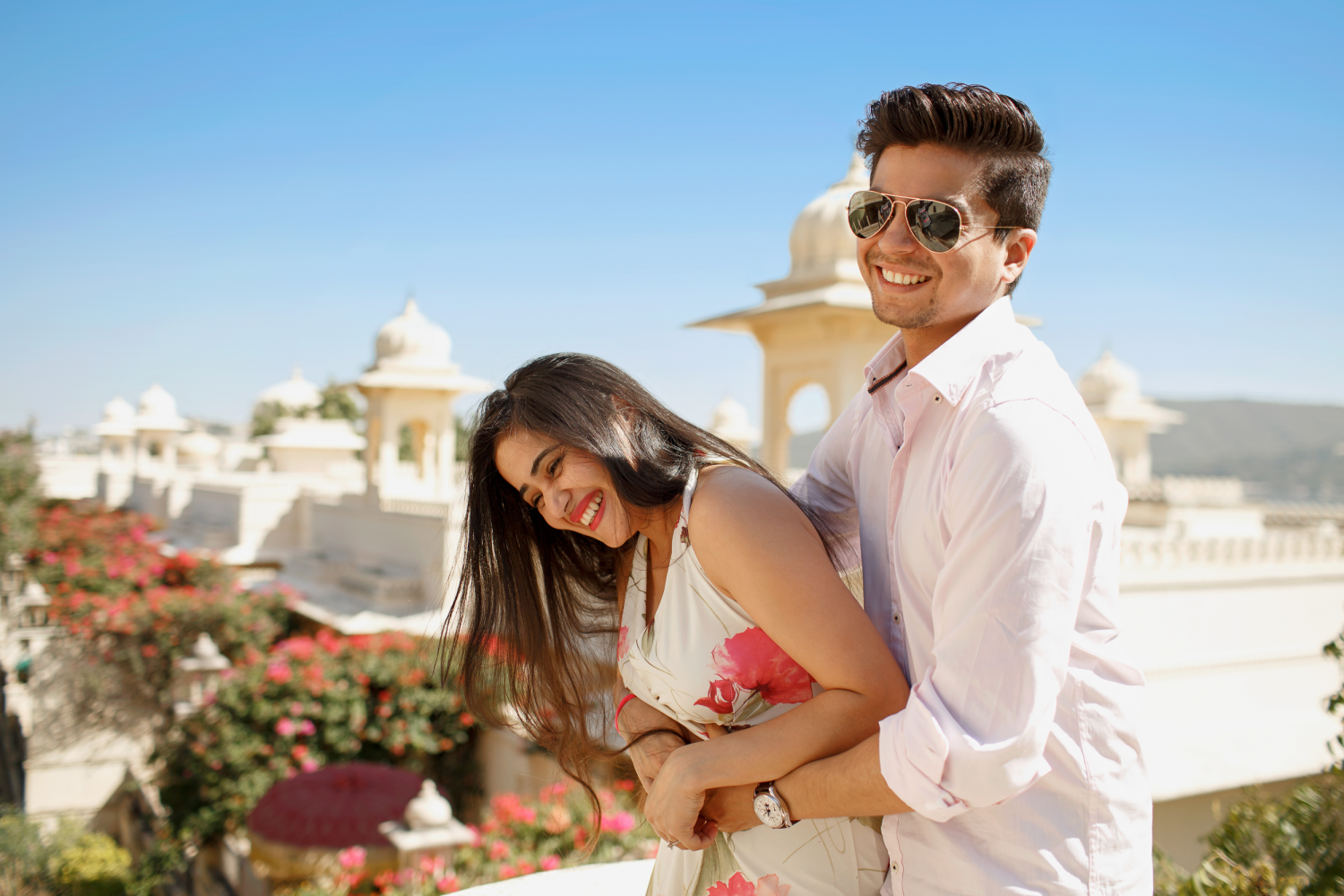 It's about making your pictures look real and ooze romance in a subtle classy way - whether you chose western classy or Indian is completely your choice!

Street Style - Modern-art chic or Market mayhem!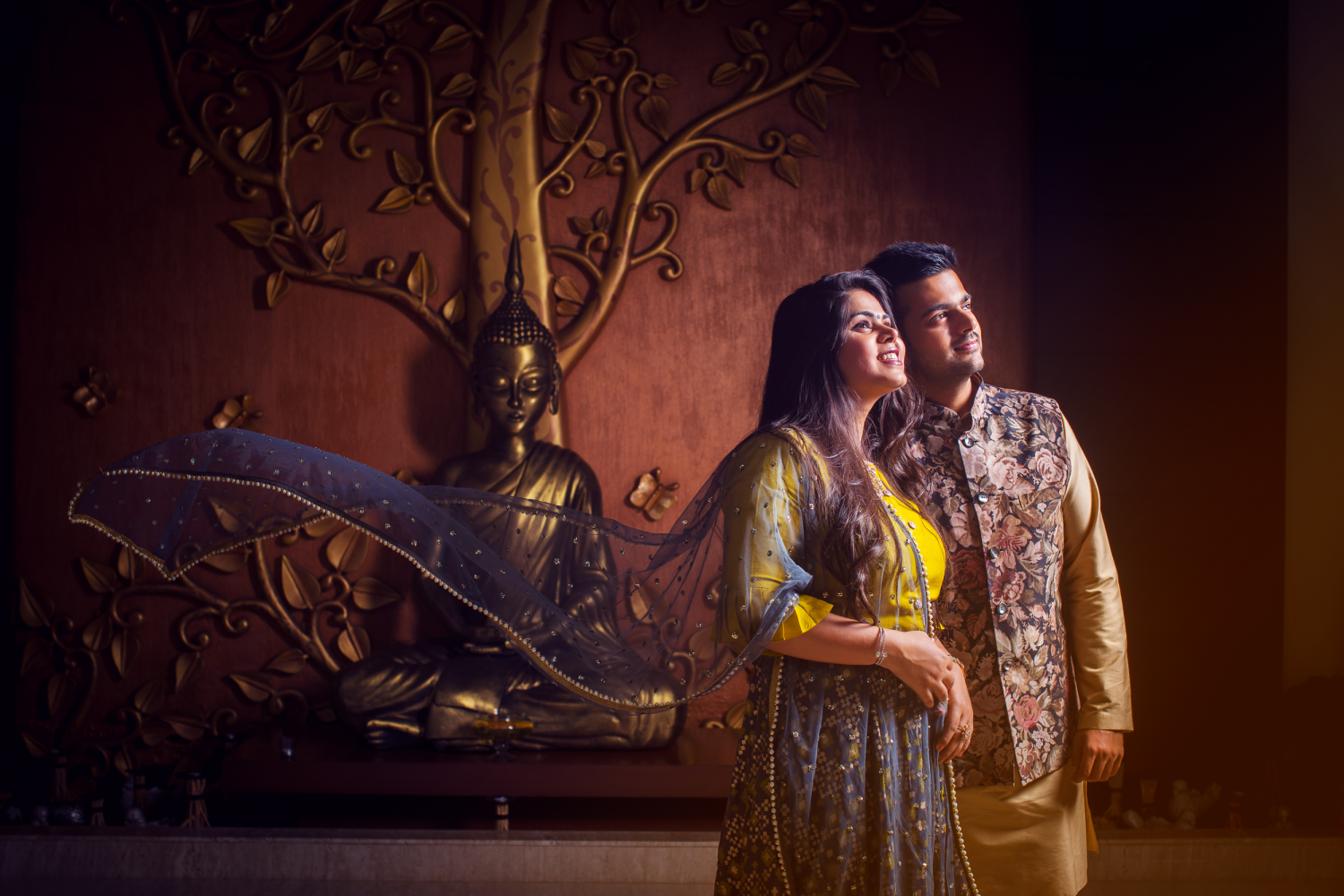 If you're an artsy couple who loves the contemporary chic street art vibes, head straight to Lodhi Art District. Sitting pretty between Meherchand Market and Khanna Market, these colorfully painted walls offer you an open air art gallery feel at almost no cost!
But if you're a diehard fan of 'saddi Dilli' and its colorful chaotic streets full of noisy Indian charm, and mouth watering street food, there's nothing better than going on a window-shopping-cum-street-food binge trip while your photographer candidly captures you two matching your spices!
Venture out!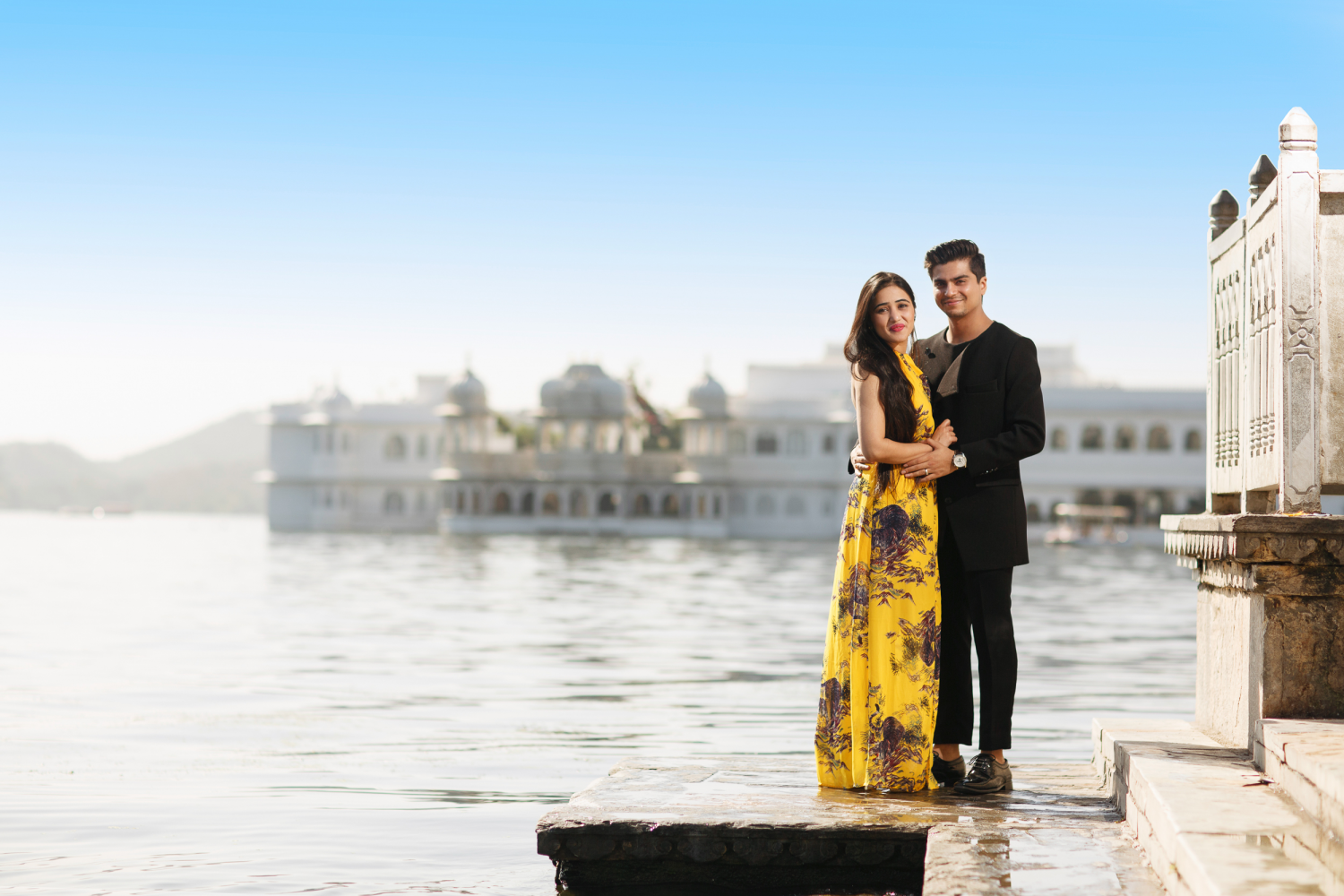 If you think you've seen too much of Delhi – monuments, streets et al, and want something fresh, luxurious and add a destination shoot feel to your pictures; all you need to do is venture out for a day trip to the myriad of choices available around Delhi.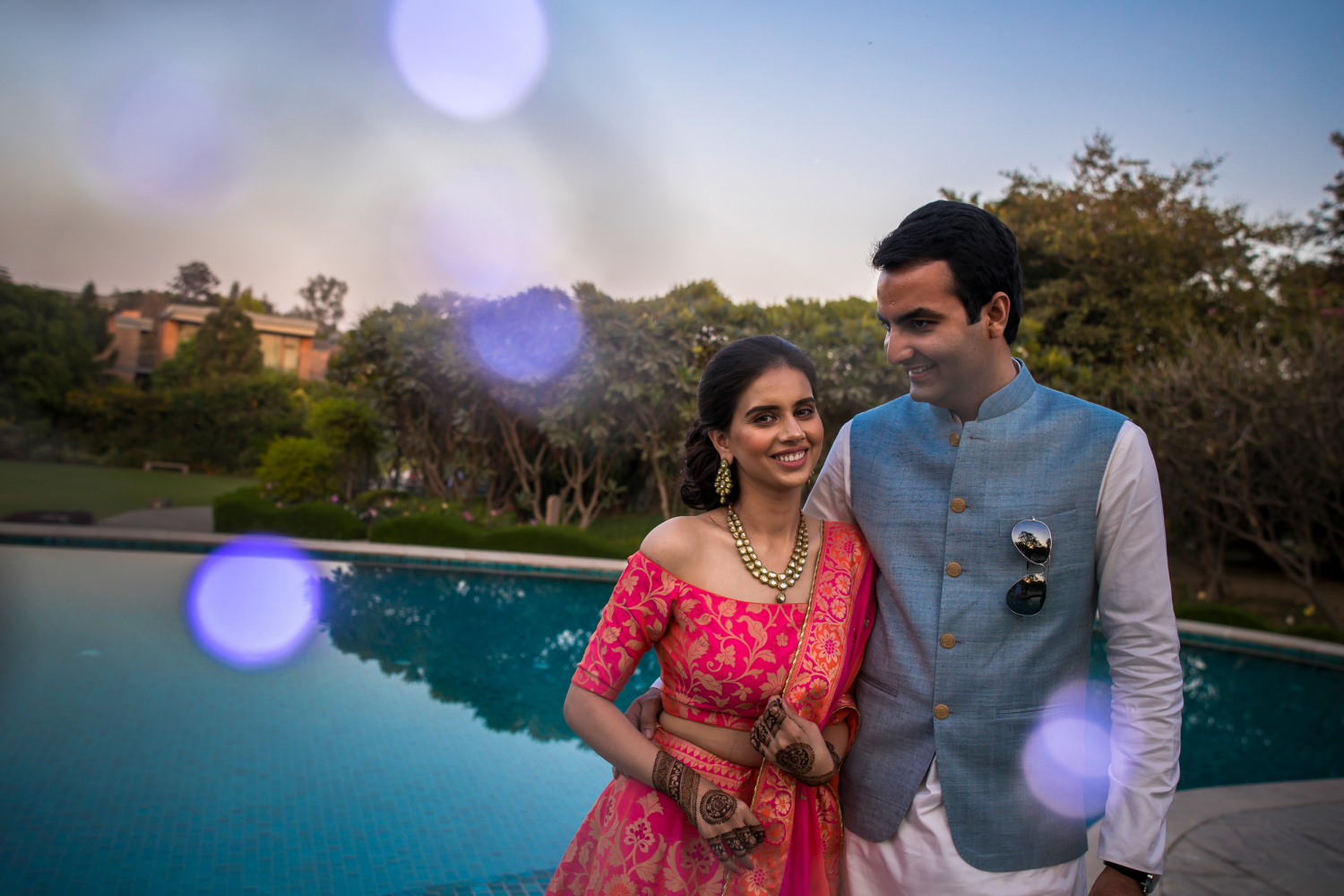 I'm talking of stunning and picturesque options like Neemrana, Alwar or the Dam Dama lake where you get to create memories that ooze historic charm, set right among the serene lap of nature and a hint of water for surreal pictures that you'll cherish forever.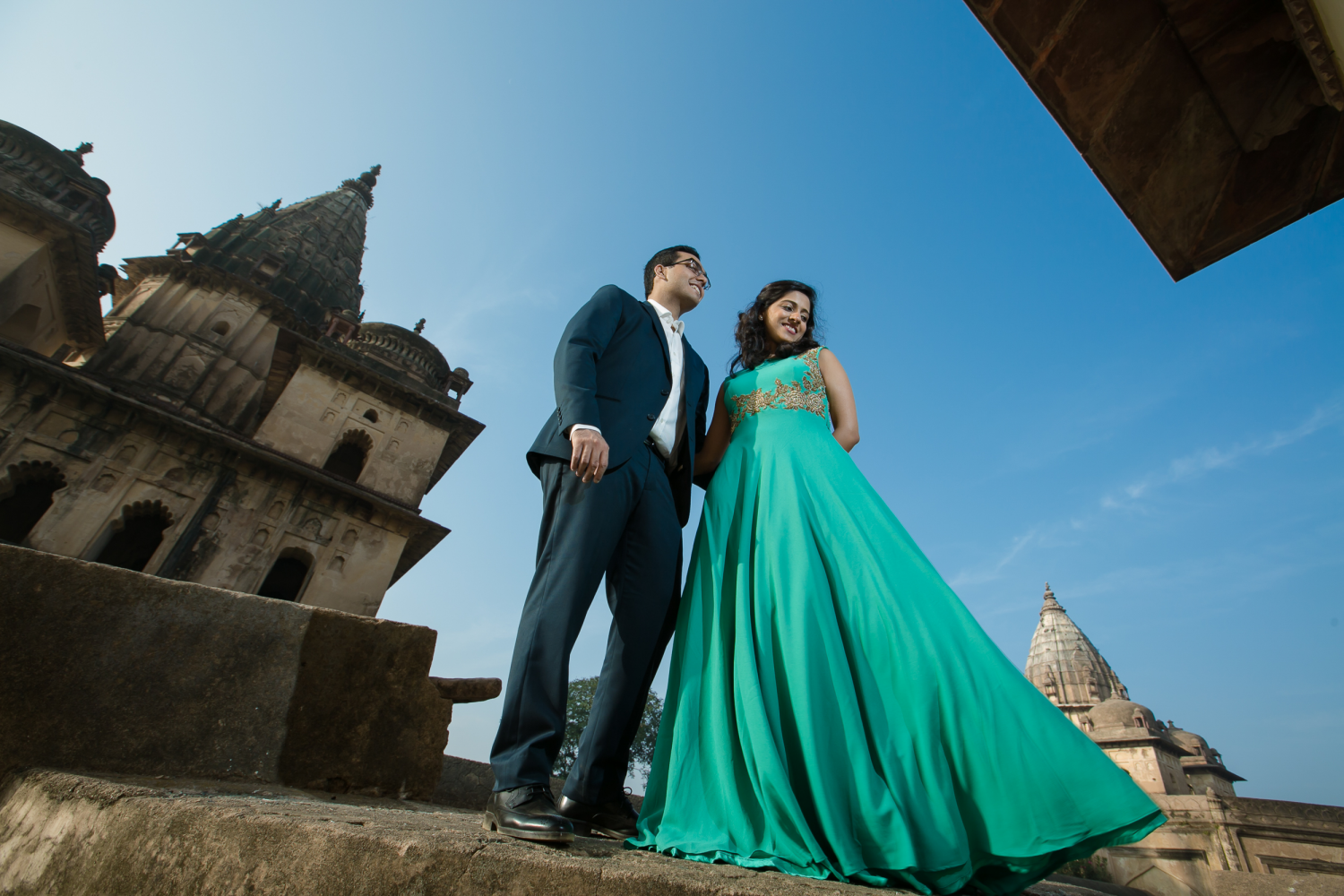 Or if you have the budget, now there are direct flights from Delhi to beautiful destinations like Shimla, Leh & Ladakh and they're just a few hours away. So flying away and being back after a dream weekend shoot is now a reality!
Time it Right!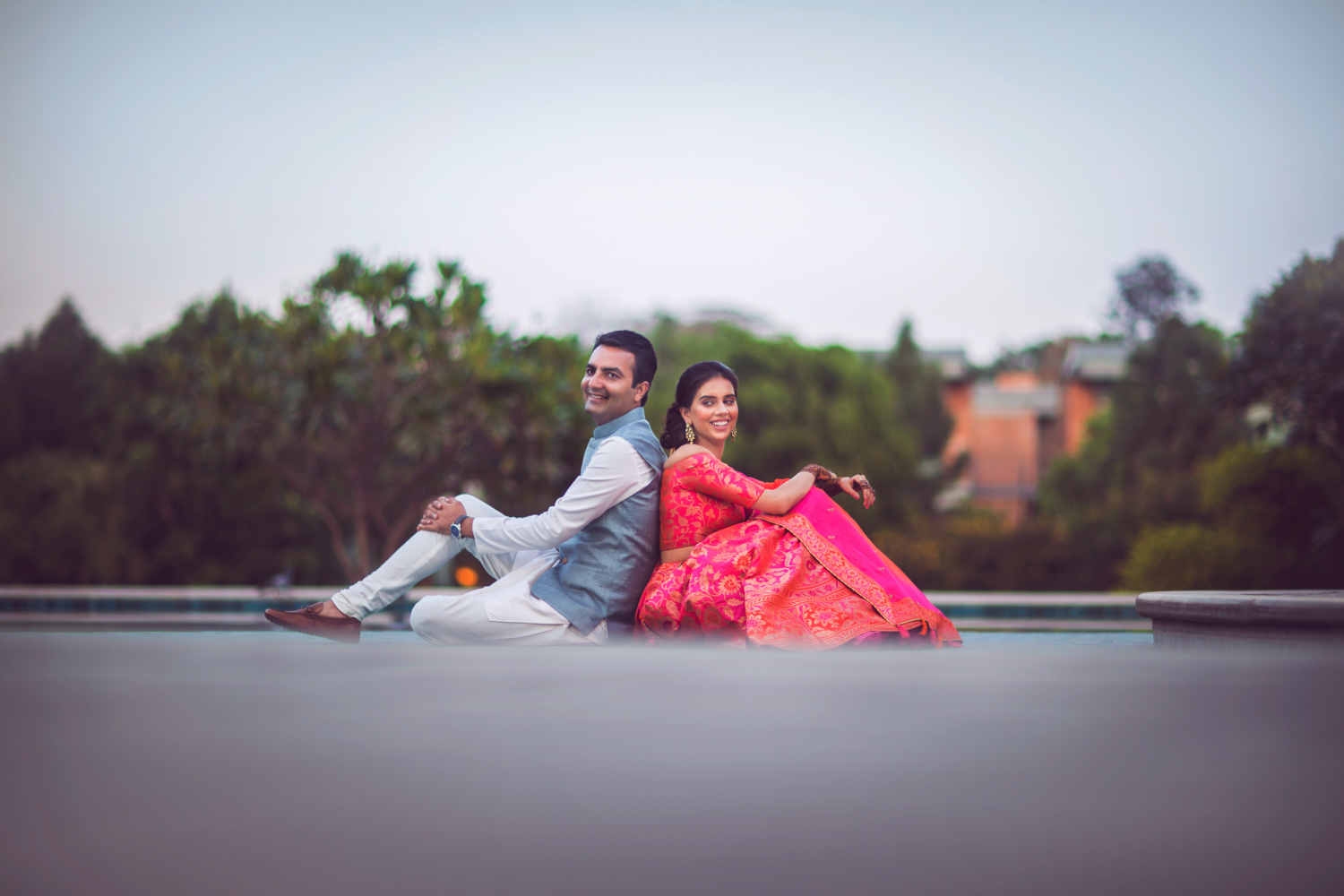 So you're thinking… how on earth will our photographer capture us when these locations like Red Fort, Lotus Temple, Lodhi Garden or Connaught Place are always teeming with people and bustling with activity? Well, the secret is to time it right!
Think early mornings and plan your pre wedding shoot to wrap up between 4-7 am at these public and touristy places. It's not just the best time to avoid crowds, but also offers excellent natural soft light before the sun is out and shining bright.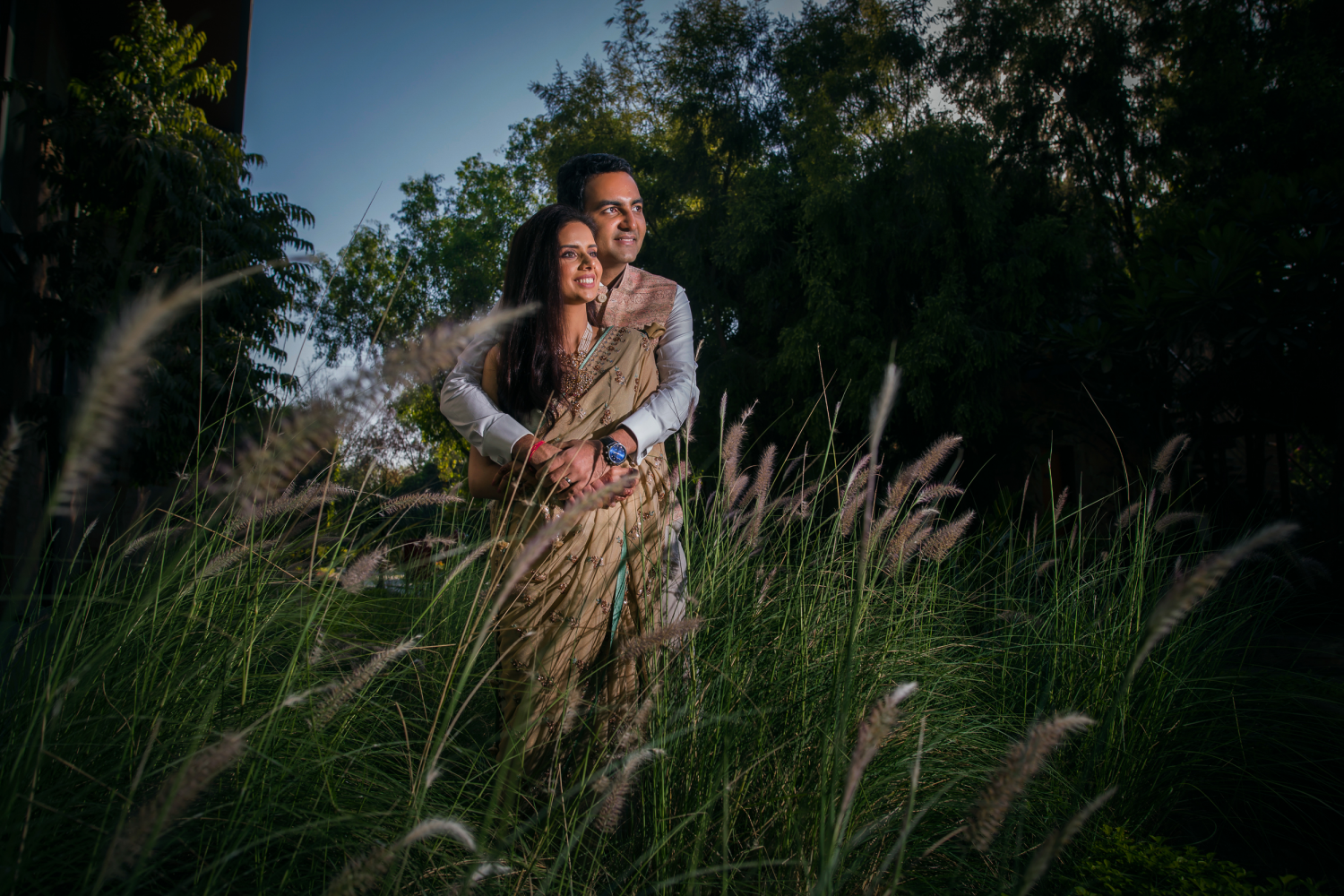 If you're heading out of town for a day trip to places like Neemrana or Okhla Bird Sanctuary (Noida), an experienced wedding photographer won't miss the changing light opportunities of the evening sunset, or the just after dark silhouettes captured using the right lighting techniques. 
Season Time!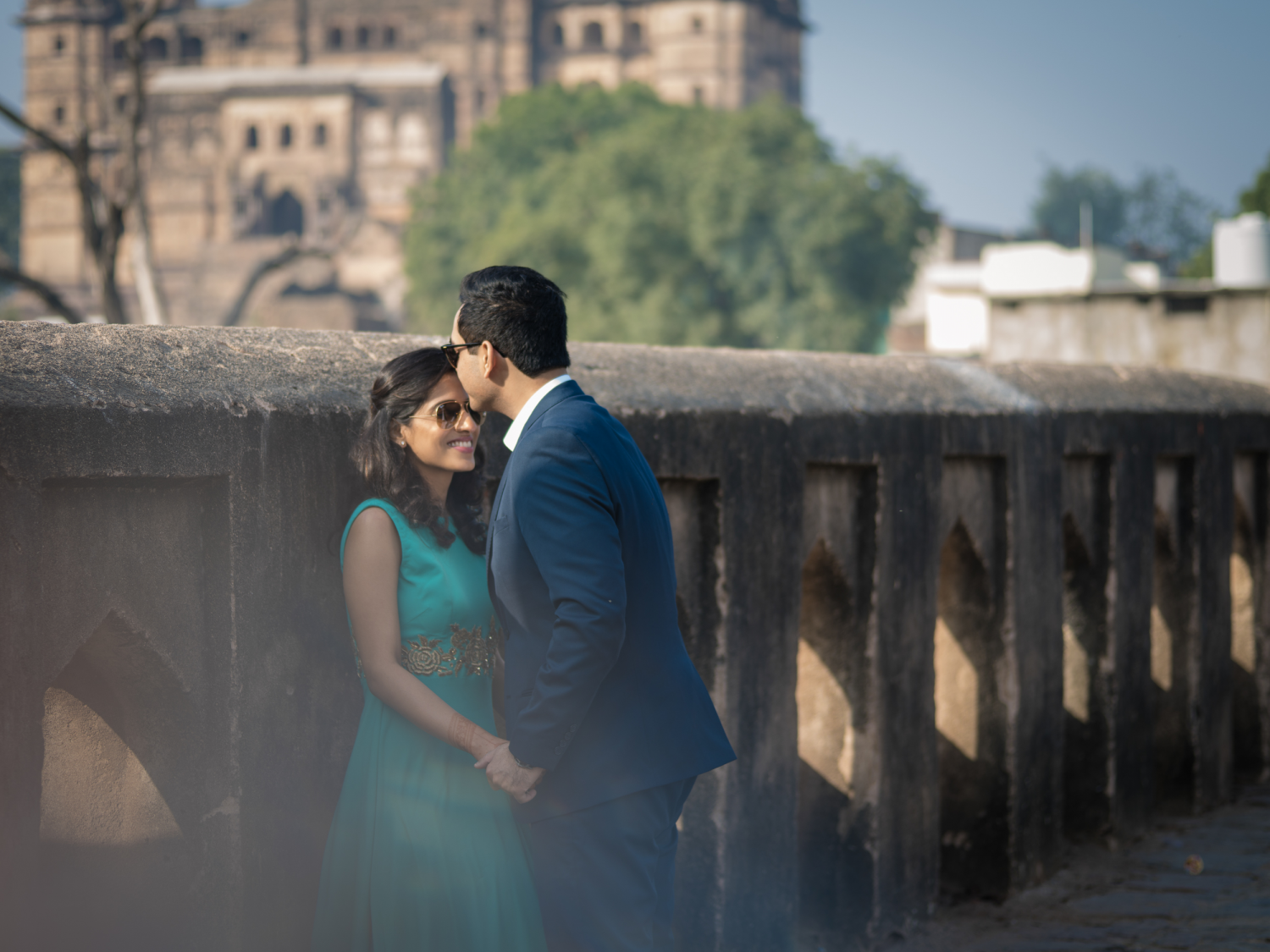 Unlike shaadi season, there's no 'season' per se for pre wedding photography, but only a Delhi wedding photographer can tell you that for an outdoor shoot in or around our city, the best season is anytime between October to March!
Reason being none other than the beautifully cooperative climate that allows you to breathe, stroll, dance and enjoy with your special someone in the open without bearing the brunt of the scorching sun. Add to this, the (often cursed) Delhi morning fog and you've got yourself a romantic dewy hill-station feel without even stepping out of the city!
OR Pick among various commercial Prewedding shoot locations in Delhi!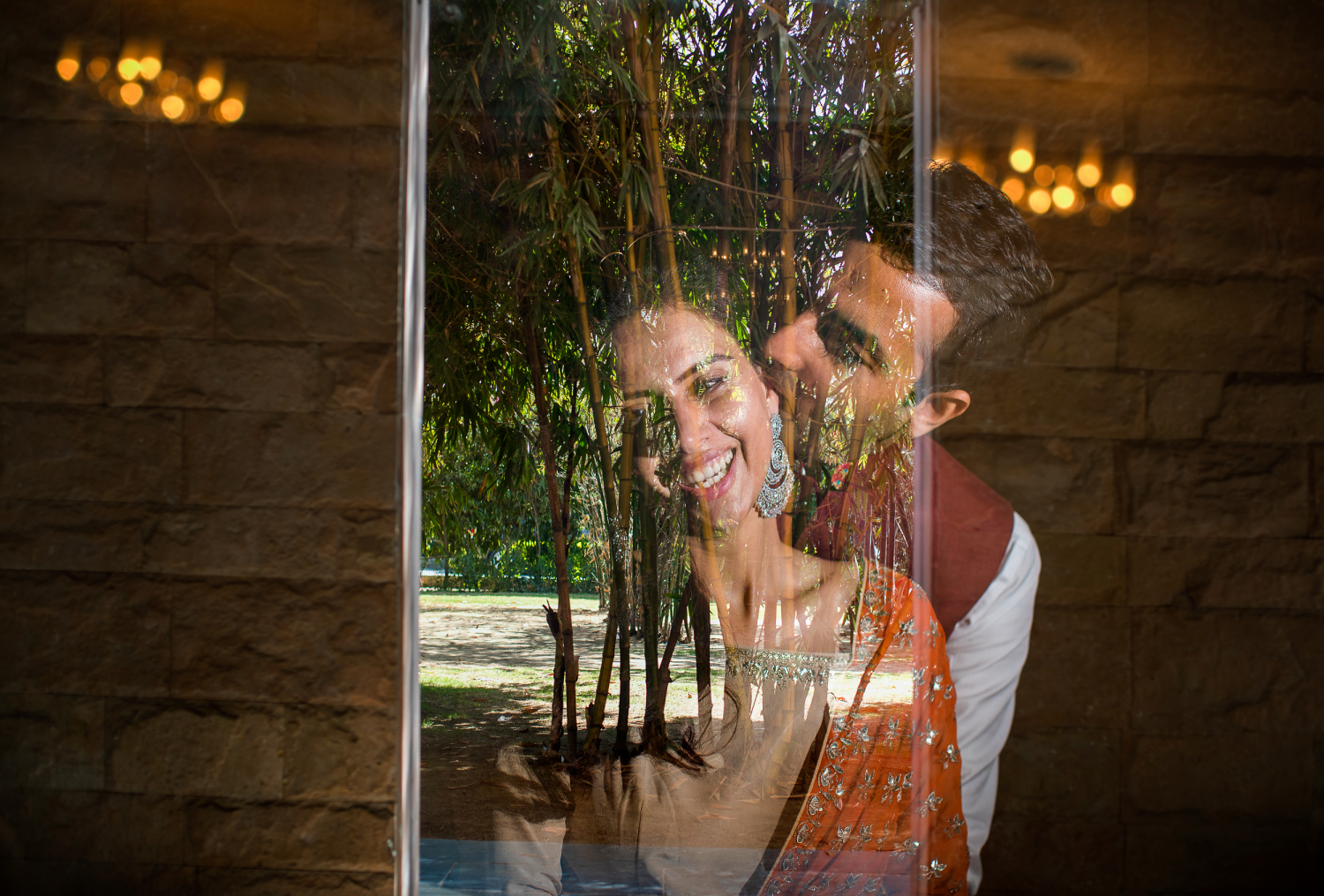 If you've been doing your research online and looking for pre wedding photoshoot ideas and inspirations on Instagram or Pinterest; chances are you've narrowed down a beautiful 'theme' that you really love.
From Greek white walls to European gardens to English cobbled streets and rustic wild west – there's something for everyone if you head to the many photoshoot destinations in Delhi like Picture Destination, Your Dream Location, Location Camera Action, Photo Paradise and the likes. Usually charging for a daily/hourly basis and providing everything from props to changing rooms, these are a convenient way to get multiple looks shot across different dream themes and outfit changes of your choice.
Go Grand!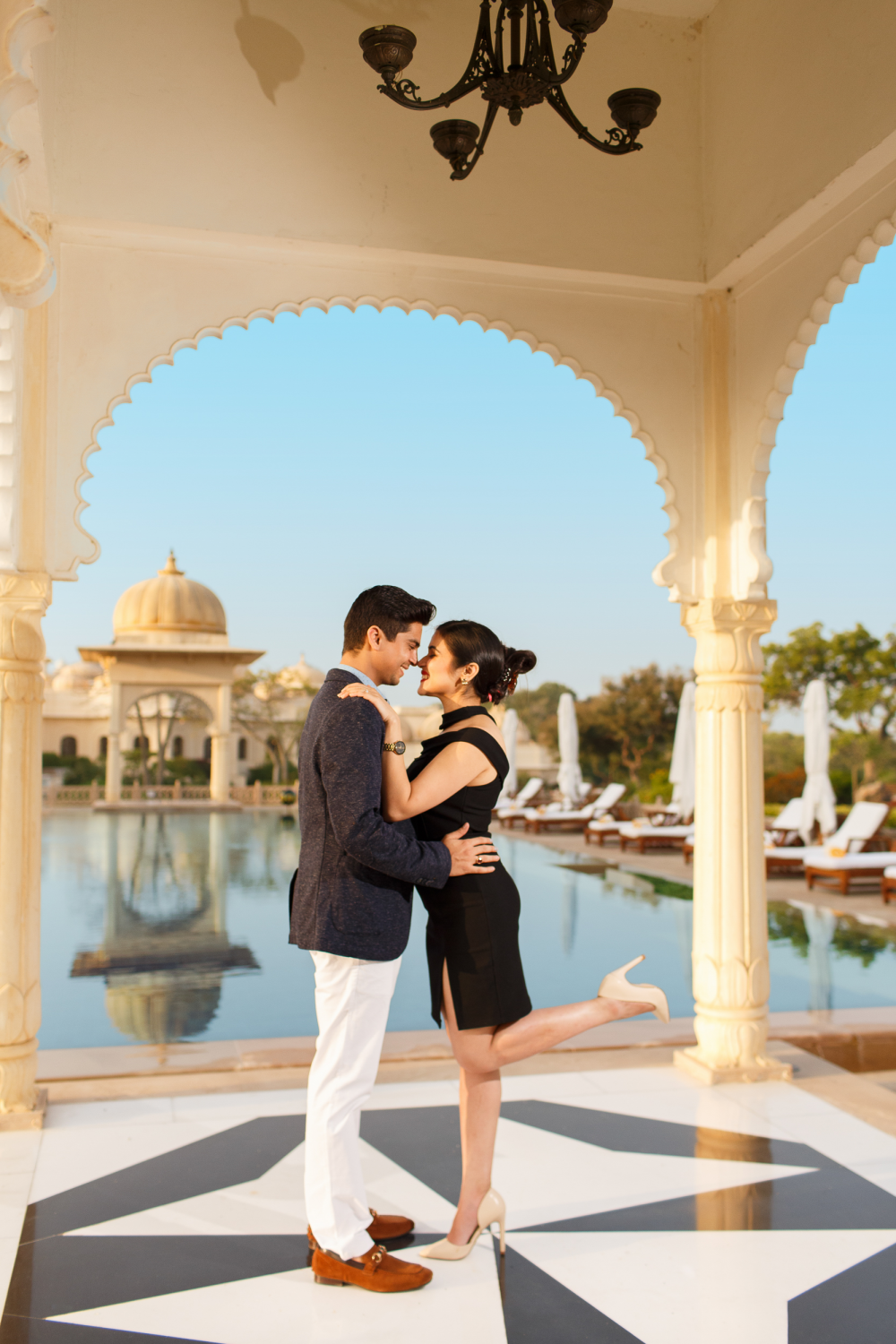 No matter what your idea of a perfect pre wedding shoot is, let me tell you this from my 15+ years of experience as a wedding photographer in Delhi – the only way to go with your pre wedding pictures and videos is… to Go Grand!
What I mean, is not necessarily spending a ton on heavy outfits or exclusive locations – but to dream and imagine the entire scene and each picture like it would look on a big movie screen – cinematic, romantic, surreal and pulling at your heartstrings!
Anything less cinematic or dramatic might look good now, but not stand the test of time and not appeal to you years down the line as a memory to be cherished.
Meet & Greet!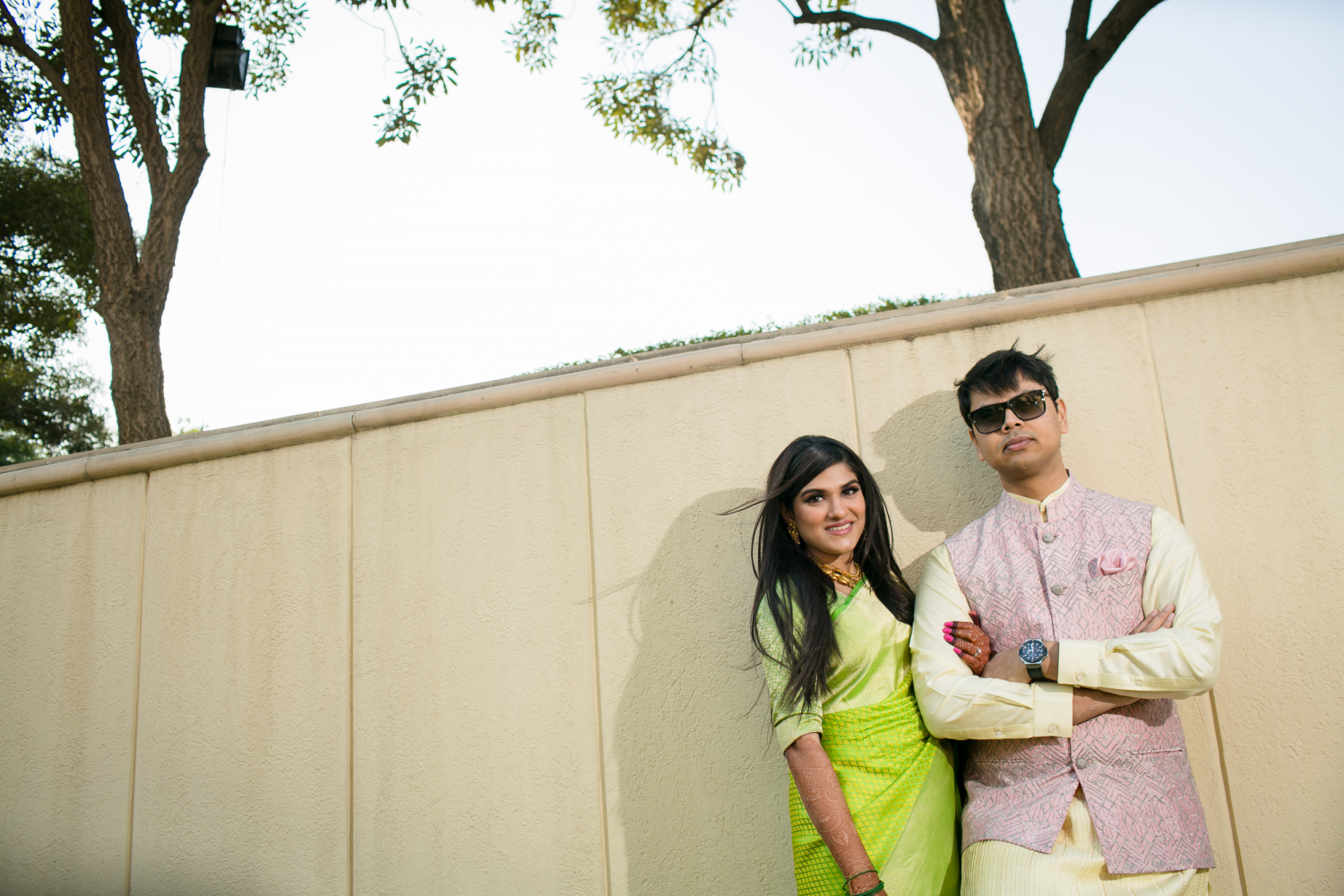 When you're going for a pre wedding shoot, it helps if you're comfortable and friendly with the photographer. My suggestion is, if your wedding photographer is in Delhi and you're also based here – it's always better to meet up over coffee and discuss your ideas, views and apprehensions in a casual but definitive way.
This will help you get to know your photographer better and him to understand you better as a couple. Once the initial awkwardness is gone and a basic bond is established, your pictures are destined to come out much better!
Contract!!!
So you're a Delhiite and you know how Delhiites can sometimes be!
As a policy, it's always better to have a written contract with all deliverable and financial details like number of pictures, duration of video, expected date of receiving pictures, price, cancellation policy, etc chalked out in clear terms.
There you go. That's all you need to know if you're planning a memorable and enjoyable prewedding shoot in Delhi. Or in Timbuktu for that matter! As you know we are based out of the Capital city and know the place in and out, feel free to connect with us NOW regarding our latest wedding photography packages, availability and ideas. And do share this blog to help others, who are planning their prewedding shoot here.