There are times, when words are not enough to portray all your emotions and your wedding is one such emotional roller coaster ride! As a wedding photographer, I have always tried to capture those 'must have' moments, that you'll cherish forever.
Having covered so many weddings over the years and seeing what lights up the clients' faces when they open their wedding photography albums, I have curated a list of 'must have' that I'm sure you just can't miss!
Quintessential Family Portraits and Precious Group Photos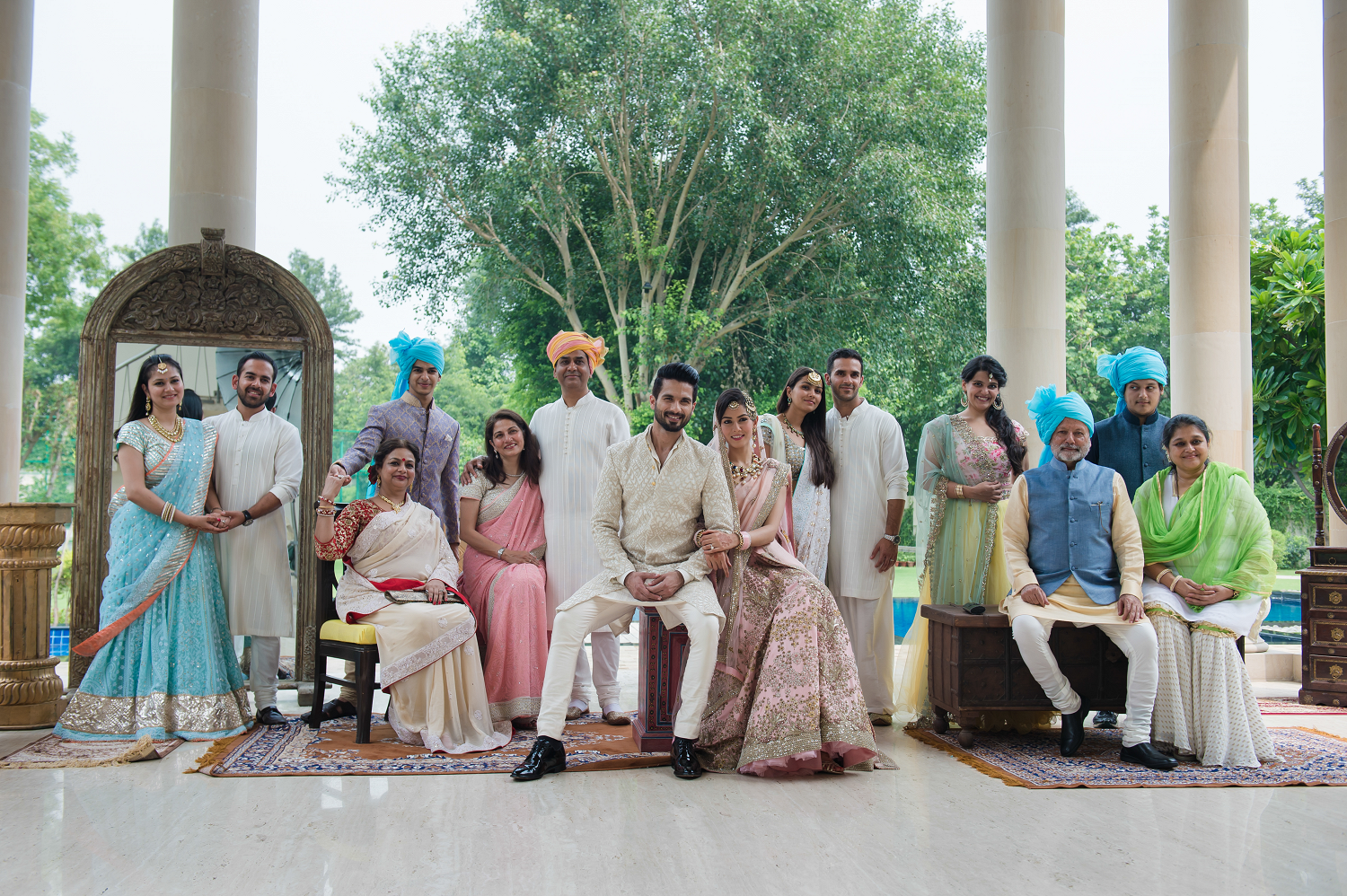 Your album is incomplete without the classic family portrait because you never know when so many generations will next gather together at the same time and the same place! Surprisingly, this is the one that usually finds its place on most family walls after the wedding.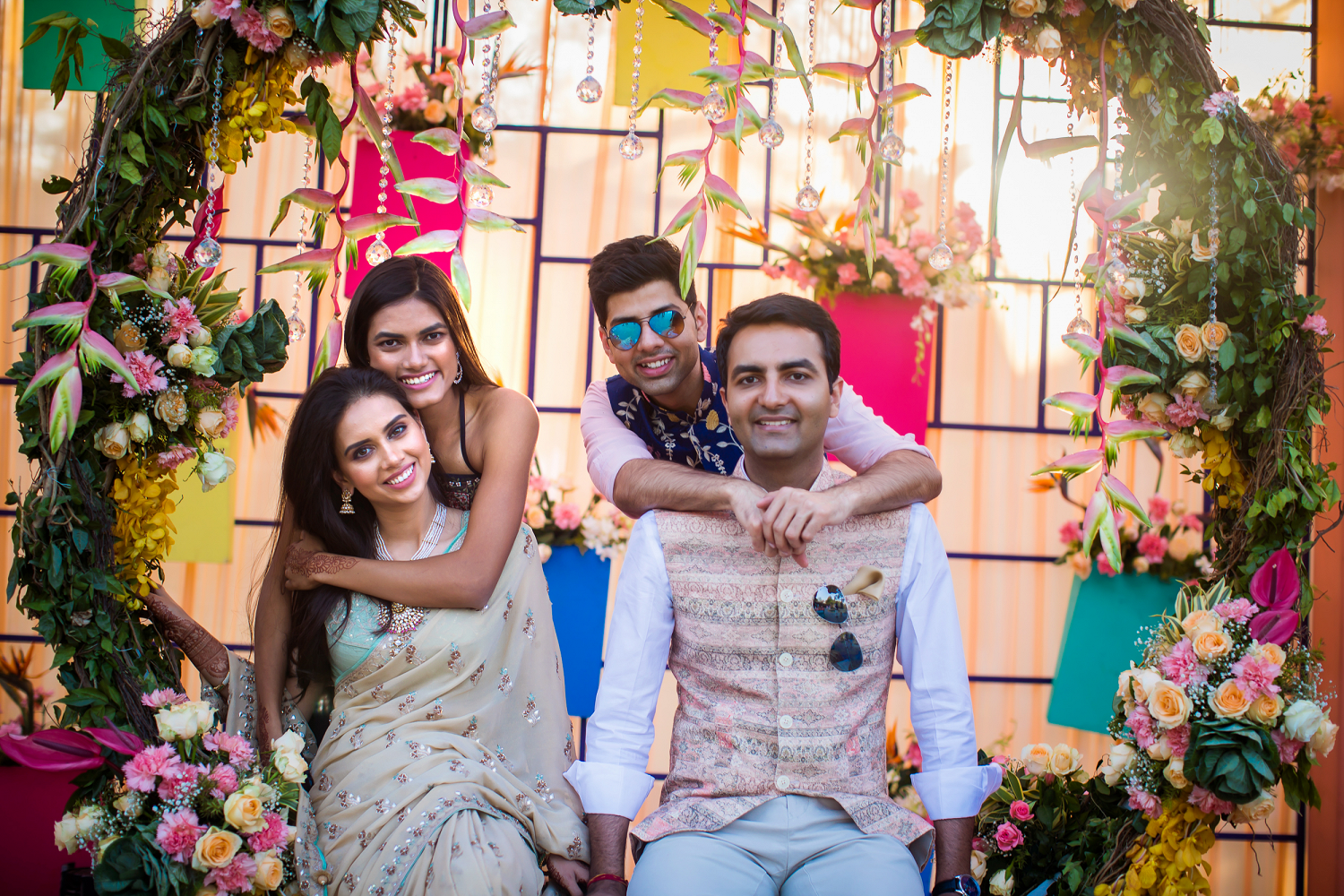 And of course, you can't ignore your group of friends getting captured together in their formal bests! Classic, fun or quirky – create all the memories that you can and make sure you give them each a copy too.
Parents of the Bride and Groom!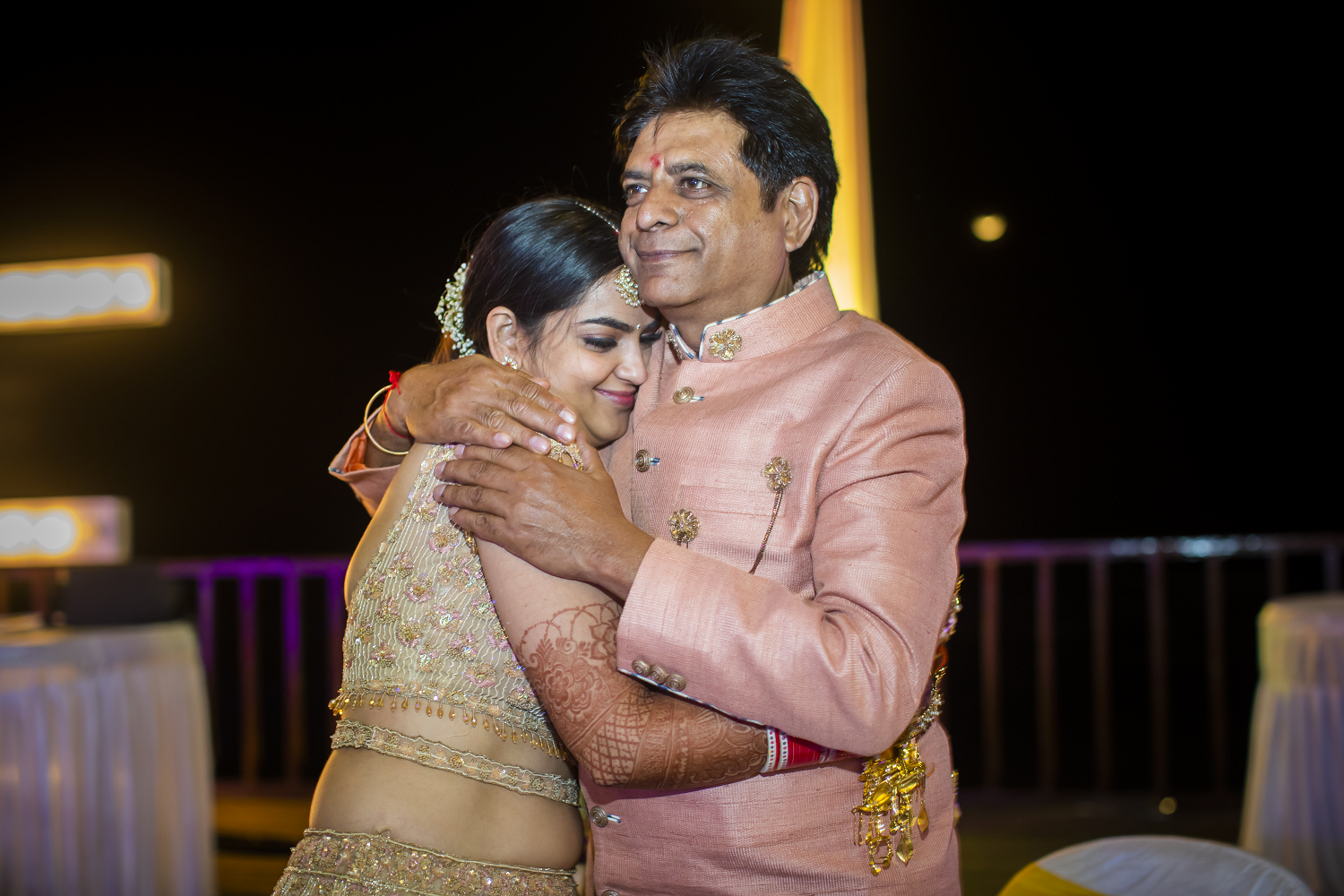 Parents of both the bride and the groom are always busy with entertaining guests and overseeing all wedding planning and coordination. While big moments like when both sets of parents greet each other or when they pose with you are usually never missed by any wedding photographer.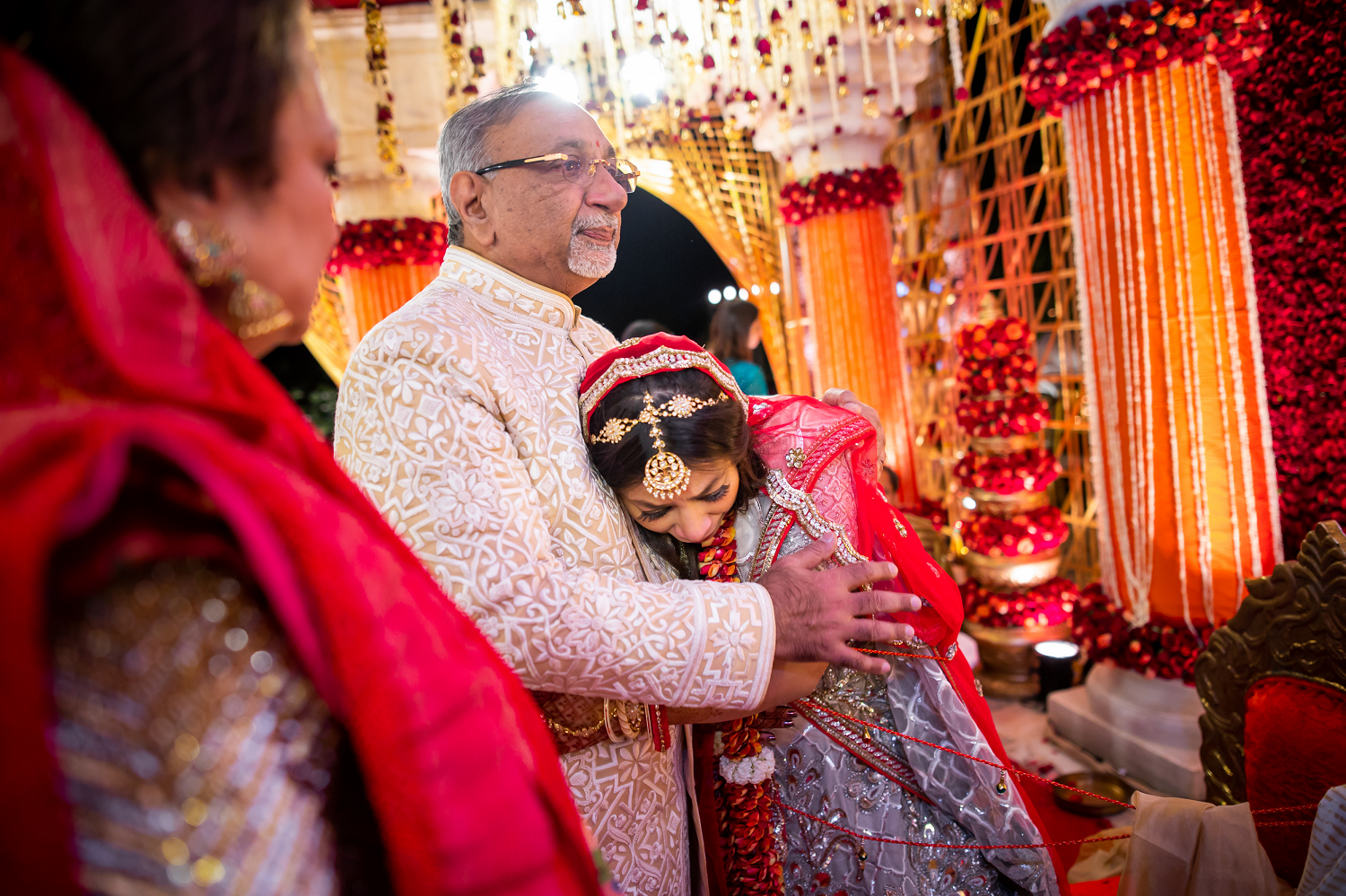 But it is also important to keep an eye out for special candid moments! True, they'll hardly get the time to let their hair down, but situations like when your mother fixes your dupatta or hair or jewellery (because everything has to be perfect for her li'l princess!) or the emotional daddy-daughter dance/speech/hug deserve a special place in your wedding album.
Groom's Portraits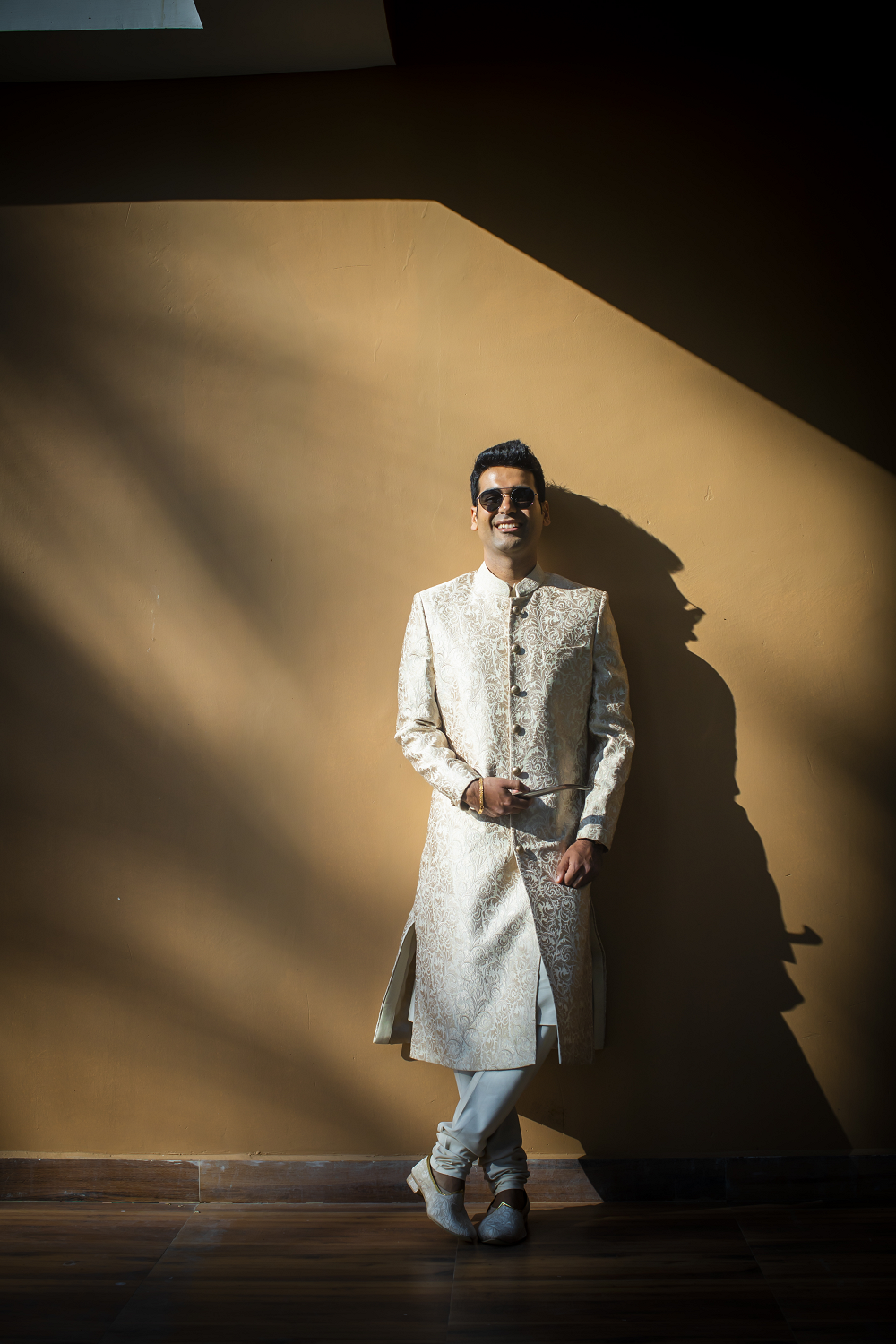 In today's times, it has become quite common for the spotlight to be solely on the bride as it is her day. But honestly, it's the groom's day too and that shouldn't be missed either.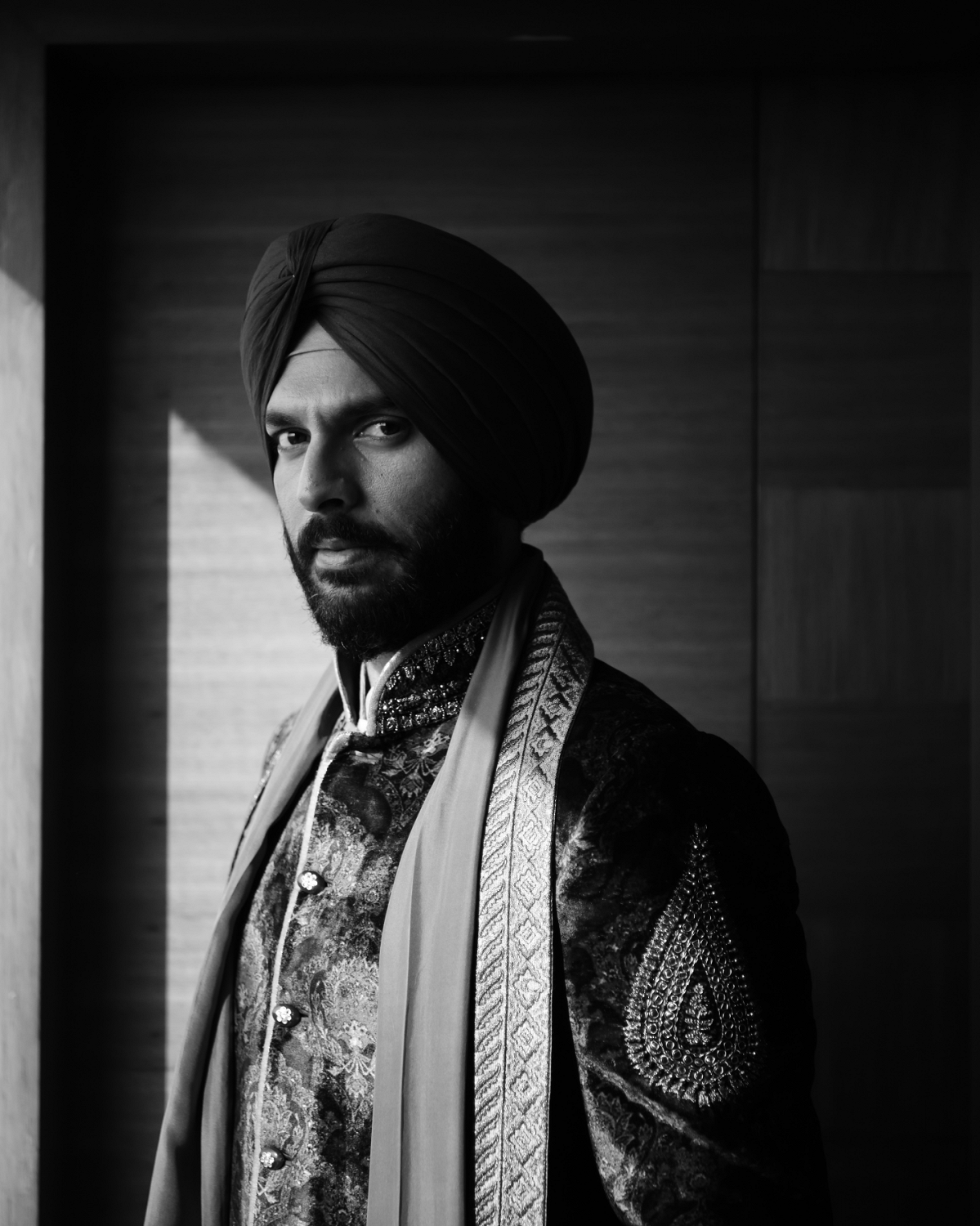 From donning the sherwani to the wearing of the saafa, posing with his most important men to his grand entry and tikka by the mother-in-law, there are a thousand moments when the groom looks stately and regal and these portraits are simply priceless and must be cherished!
Tiny Bundles of Love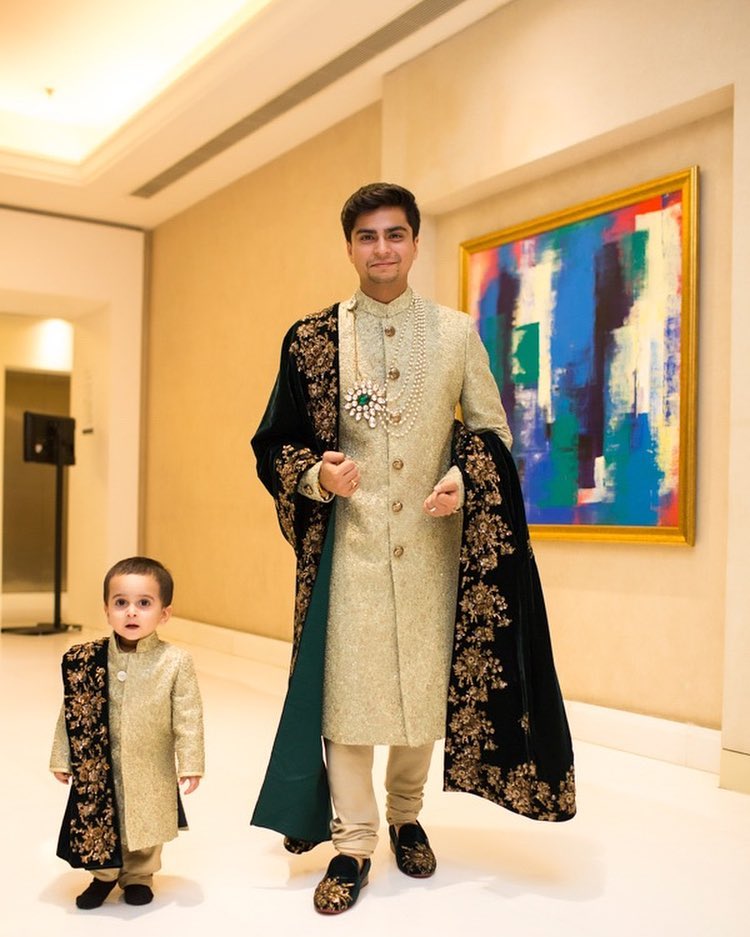 The honest expressions and cute smiles of those little munchkins in your family will light up your face no matter what you're feeling. And years later, when you will look back at those photos, you will be surprised to see how much they have grown up!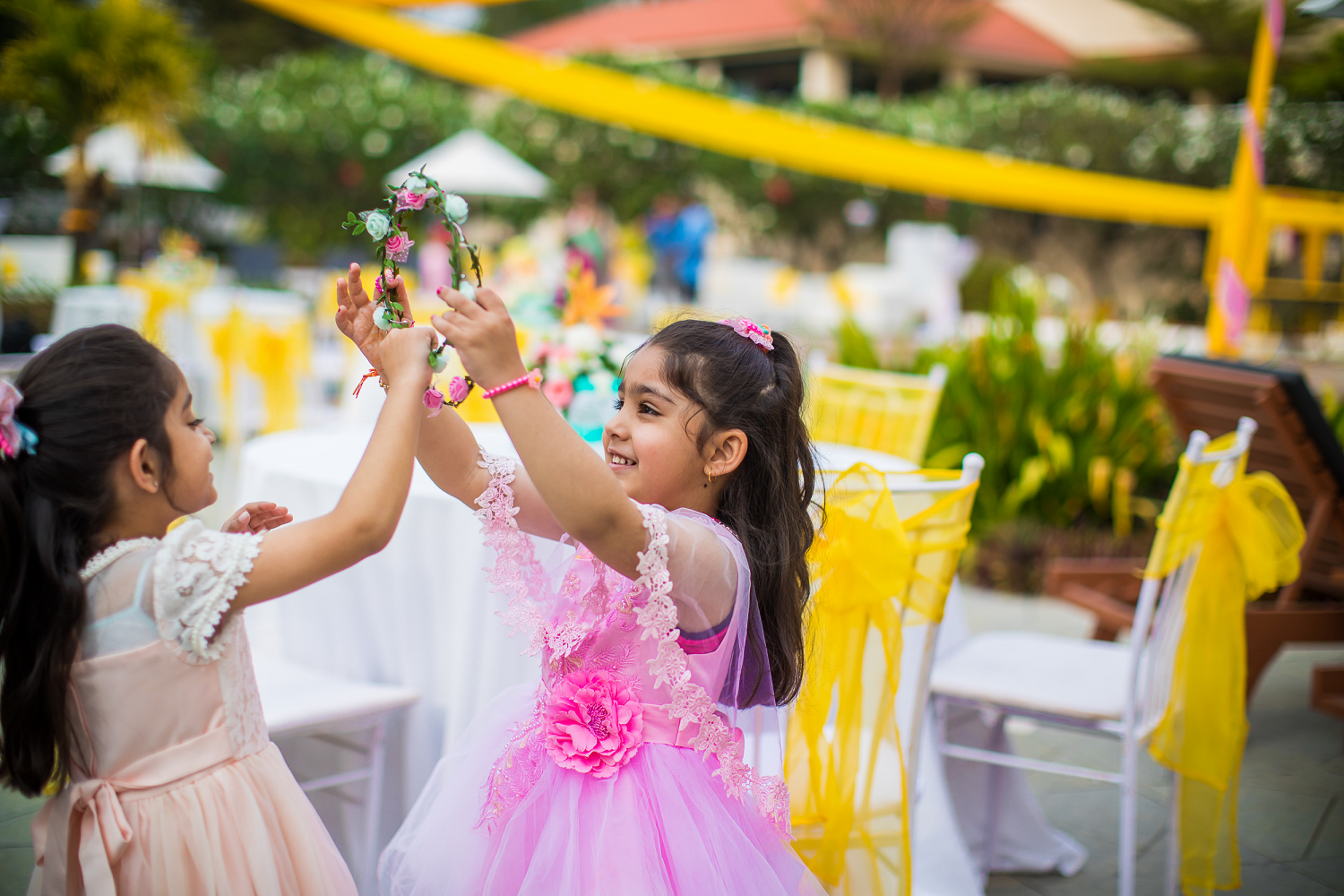 So make a special place for those naughty smiles and happy feet and treasure them forever.
Prewedding or Couple Pictures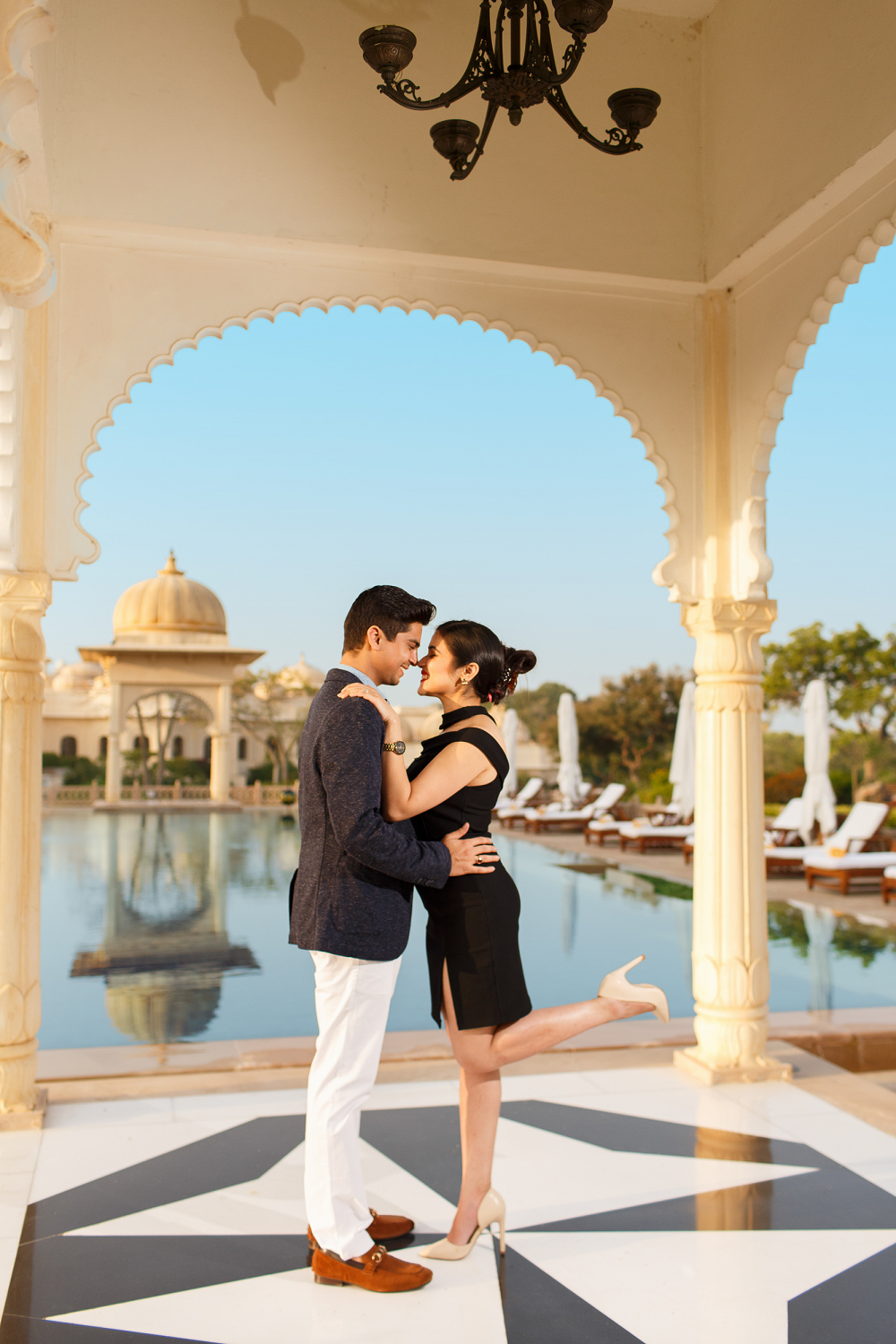 While well planned pre-wedding shoots are the best way to go about capturing the warmth of your relationship, it might so happen that you don't get the opportunity to get one done.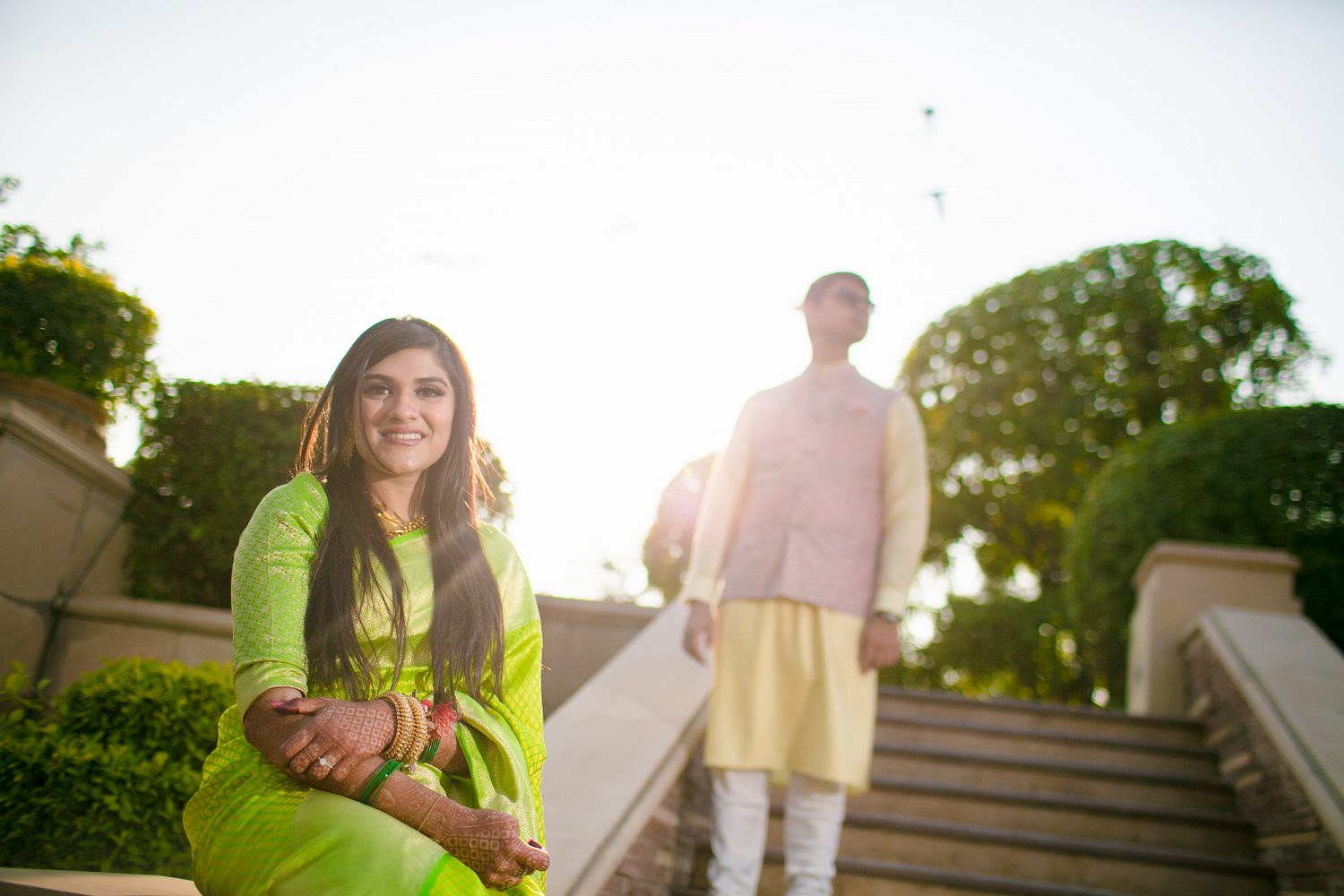 In such cases, all is not lost! Try to sit with your wedding photographer and discuss the events schedule to eke out a couple of hours in the gaps between your different wedding functions. Maybe the morning of your Sangeet night or right after your evening mehendi party.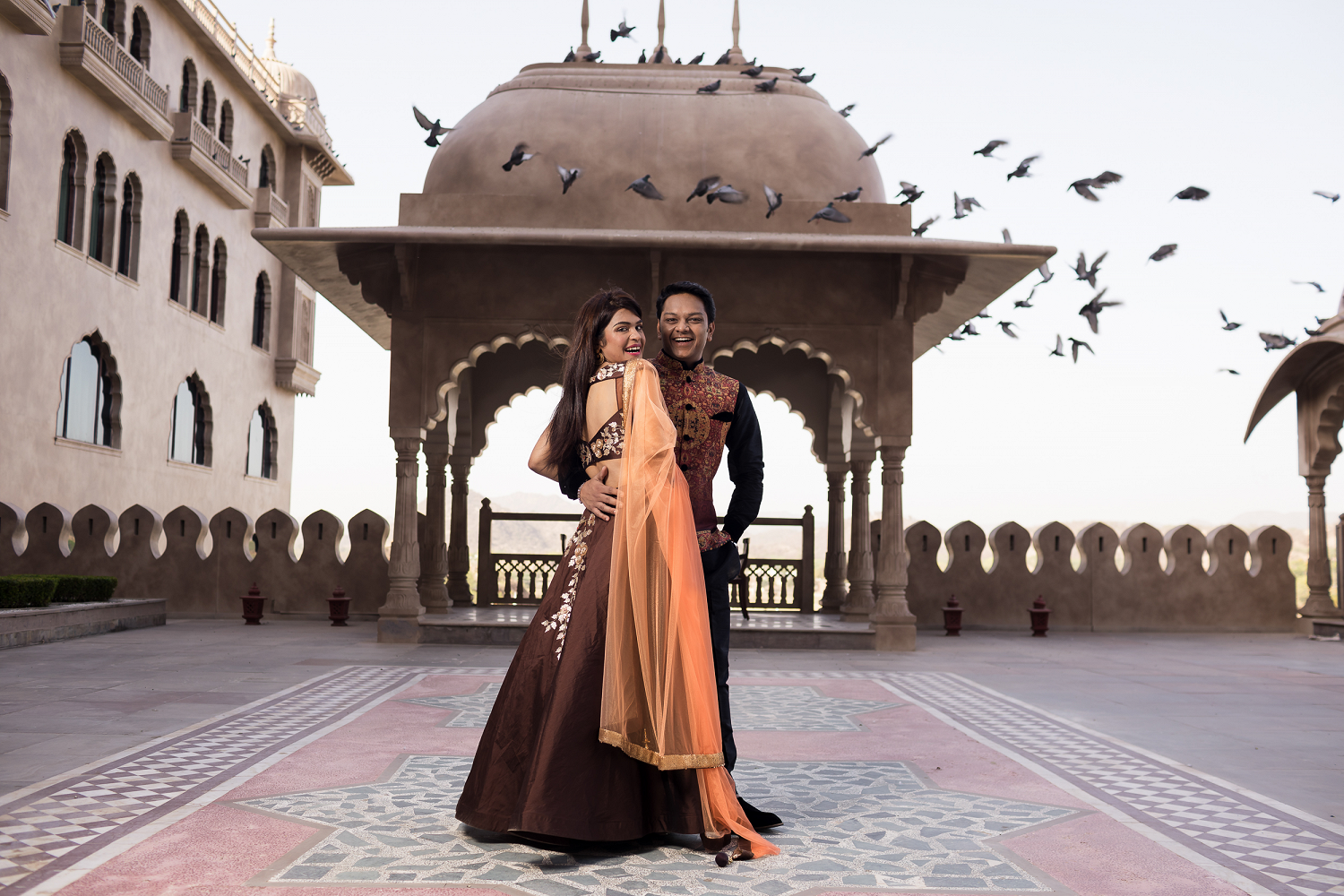 Get away from all the wedding shenanigans and find some place nice where you have enough privacy to be yourselves and get those precious couple portraits captured in peace. Trust me; these might end up giving you the most memorable pictures of your entire wedding photography album!
Black and White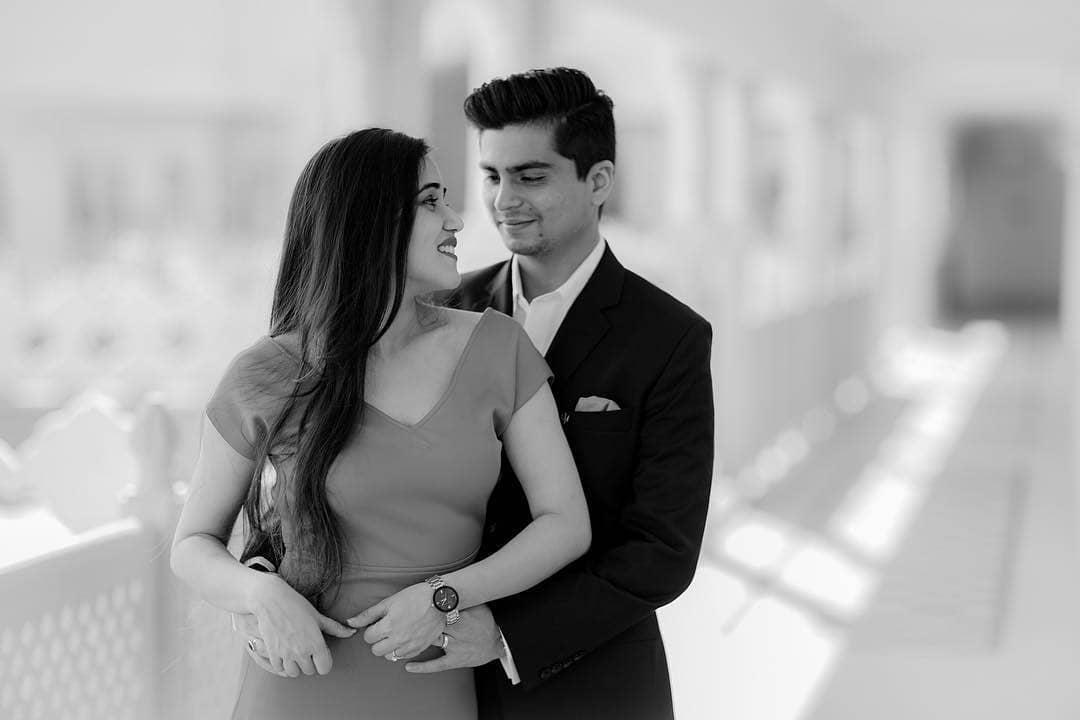 Sometimes, nothing makes time stand still like a simple, soulful, clutter free black and white image. Beautiful emotions or moments that resonate nothing but sheer elegance.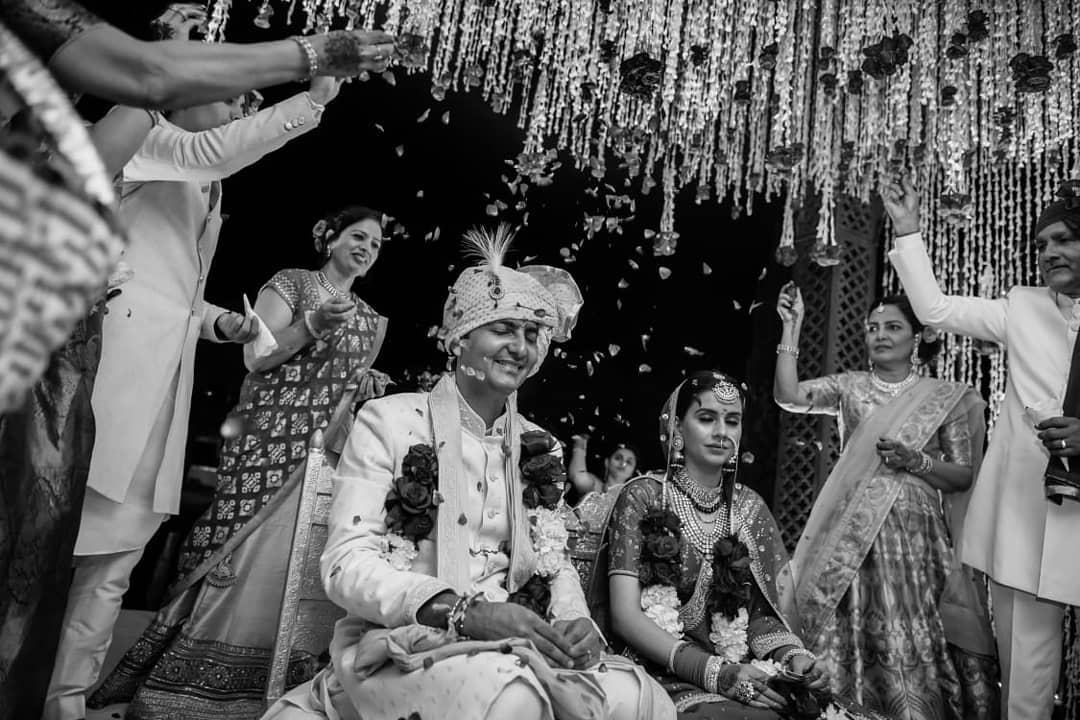 A strong classic bridal portrait or the magic of the sweet nothings exchanged between the couple... there are so many such moments that work best in black and white!
Walking Together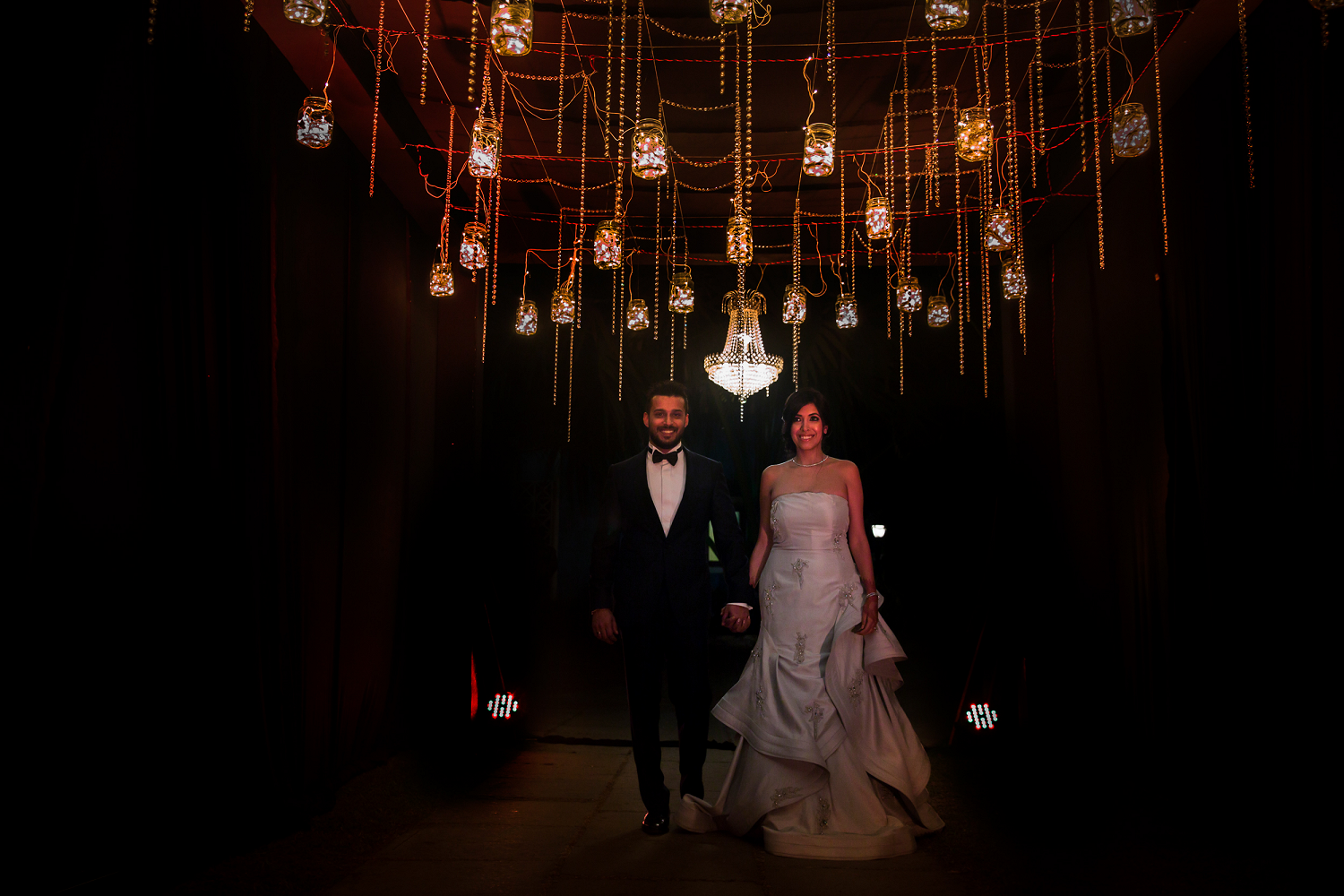 While walking together holding hands doesn't sound like much of a pose, its sheer simplicity and symbolic significance makes it a favourite shot in many wedding photography albums.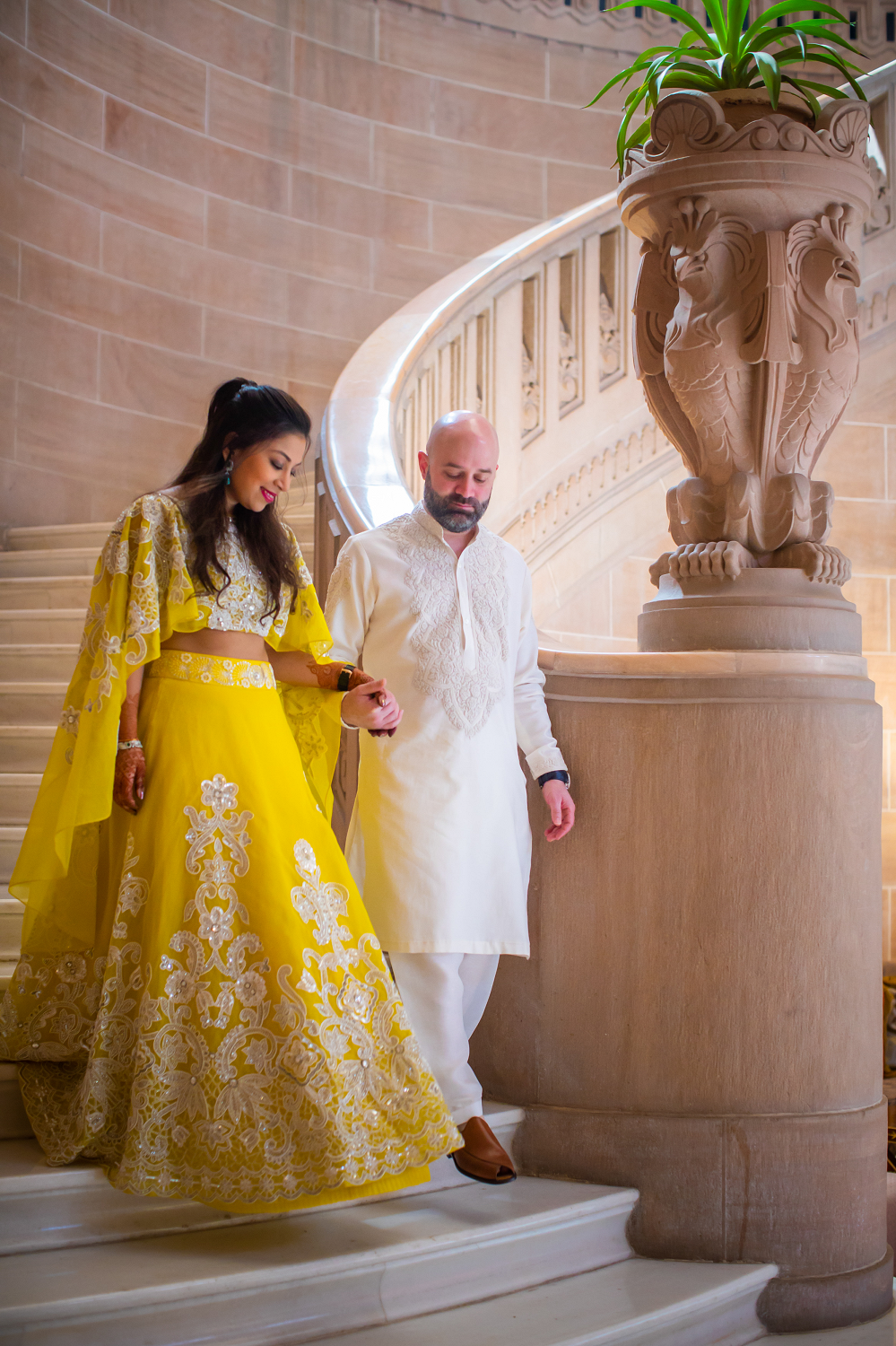 There are many special moments during a wedding when you can create this timeless picture – right after your varmala, during or just after your pheras, or as you enter your reception venue together.
The Royal Shot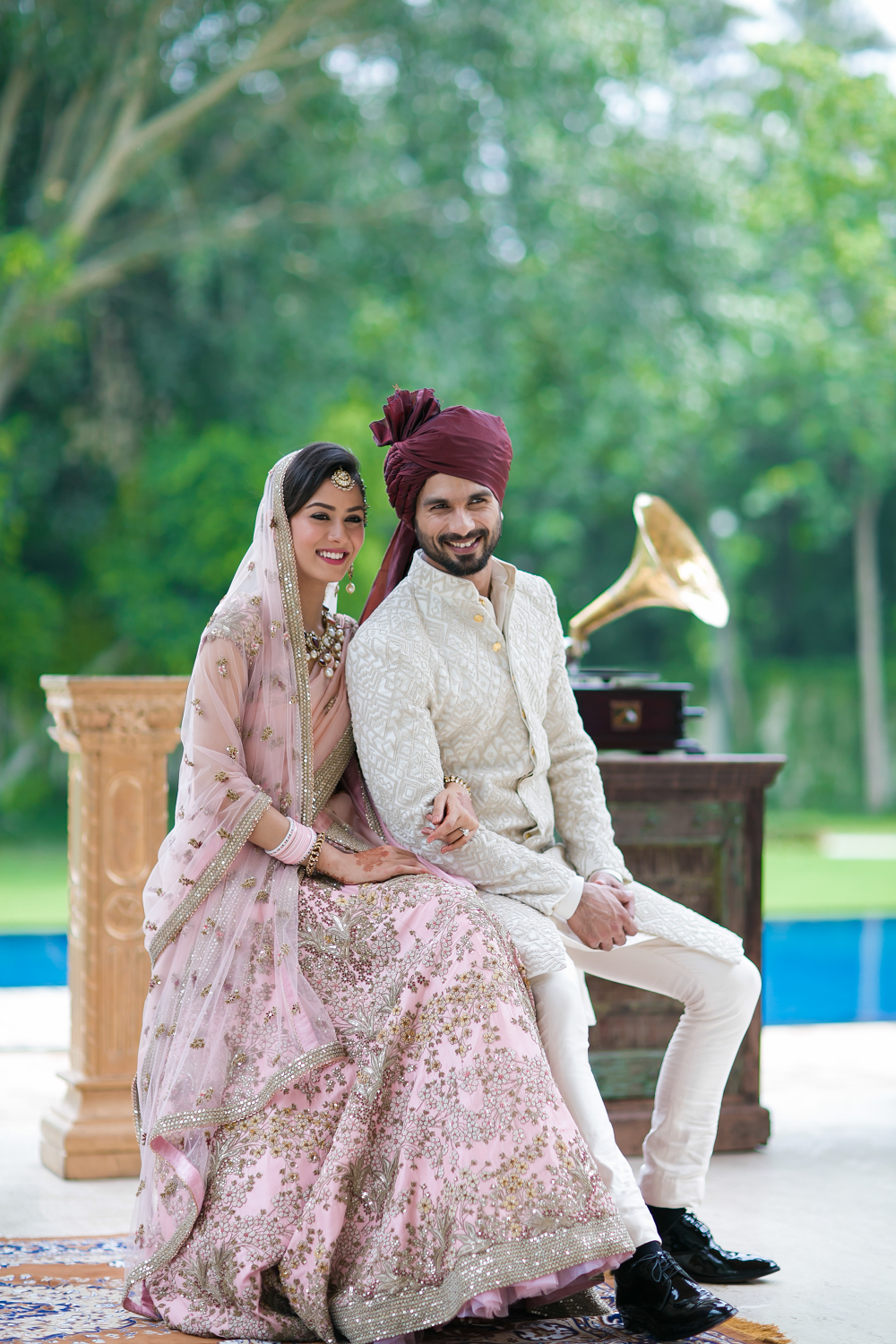 On your wedding day, when you're dressed up as the bride and groom in all your wedding finery, you'll look no less than royalty!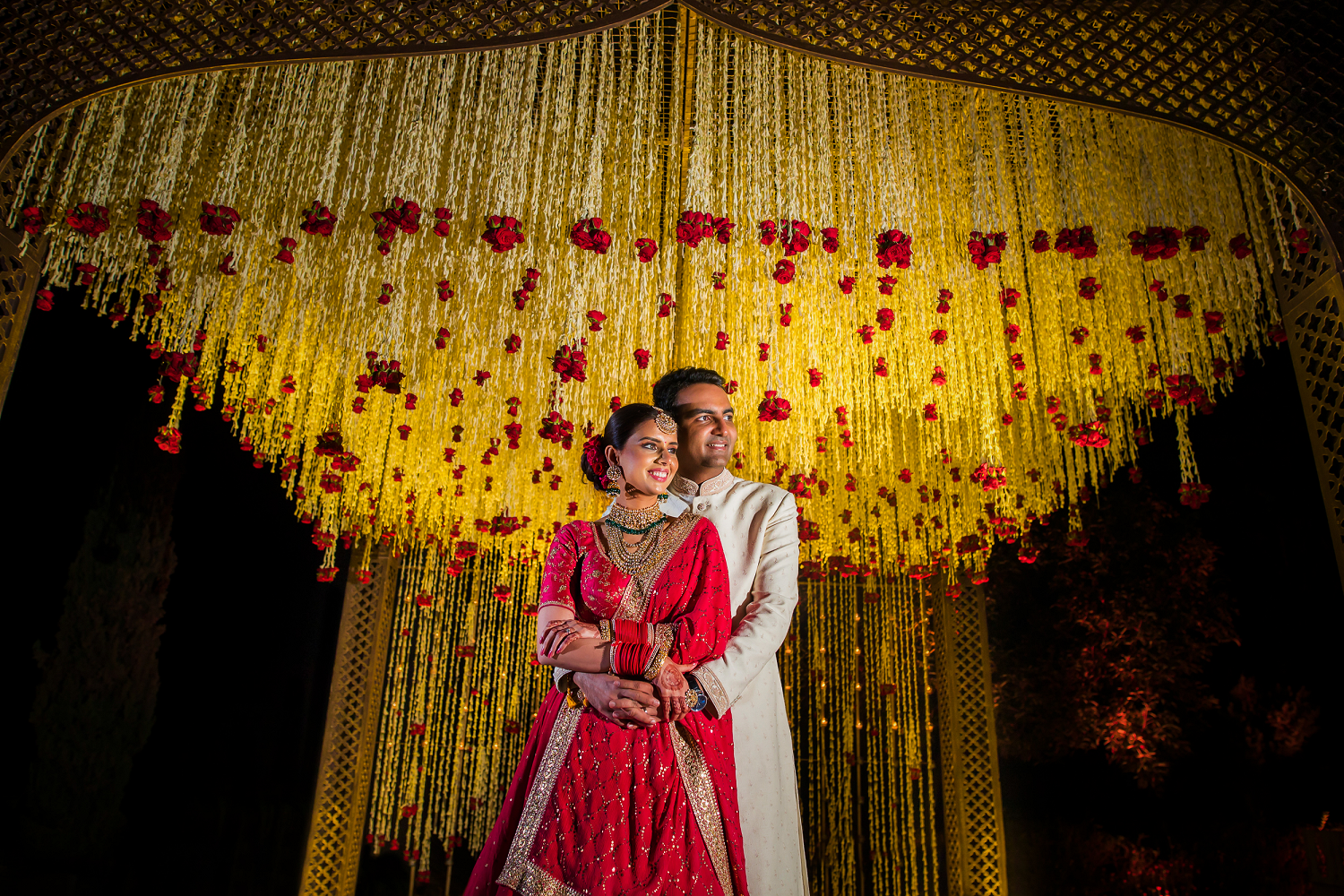 It's a must capturing those moments in regal poses and evergreen frames like yesteryears' Raja-Rani paintings on a canvas. Think of classic poses like the groom standing behind the bride or both seated or standing beside each other. Remember, your facial expressions and every small detail of your outfits and accessories matter in these classic portraits.
Sheer Chemistry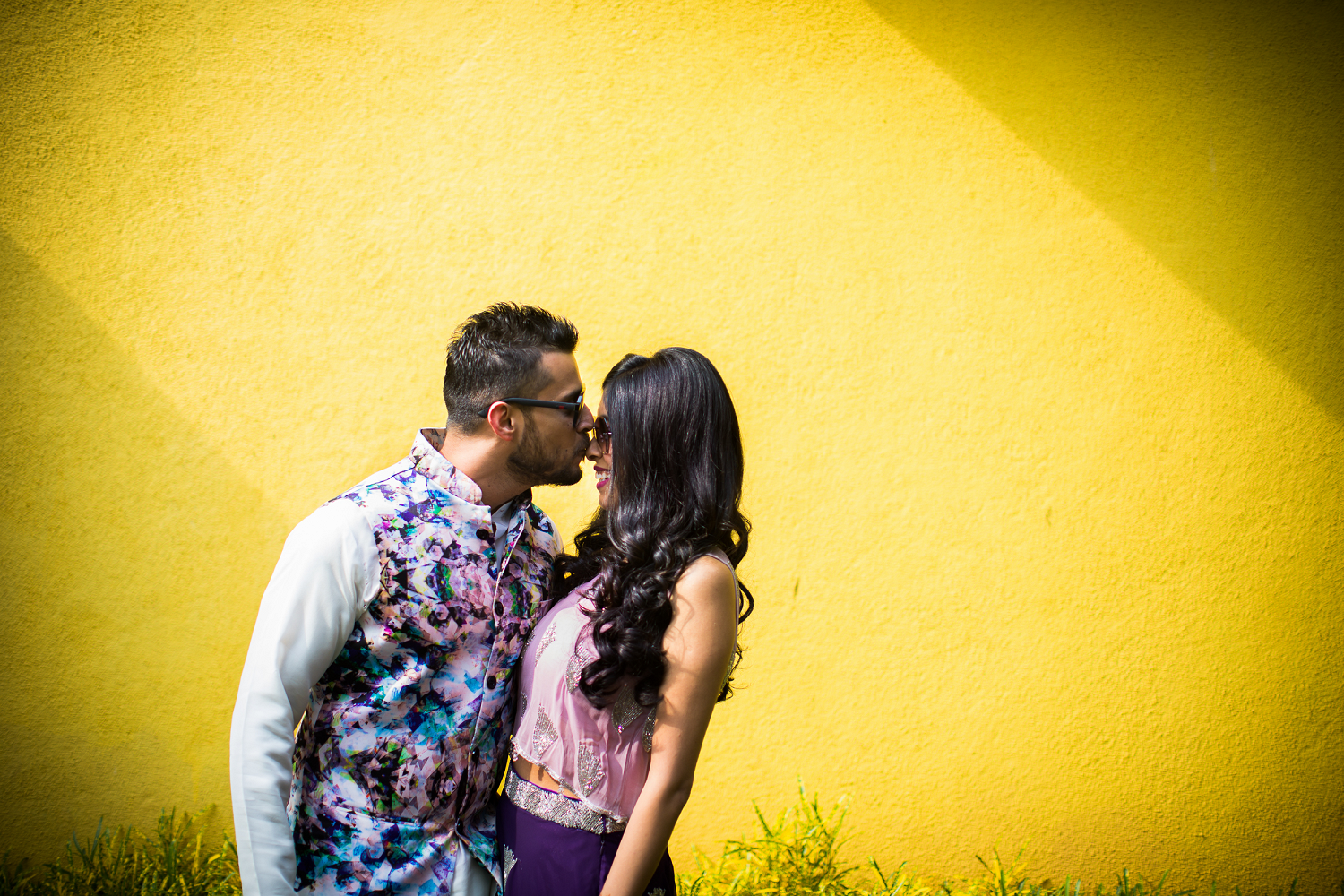 While every couple has their own kind of chemistry, it is important to get yours captured on your day of love.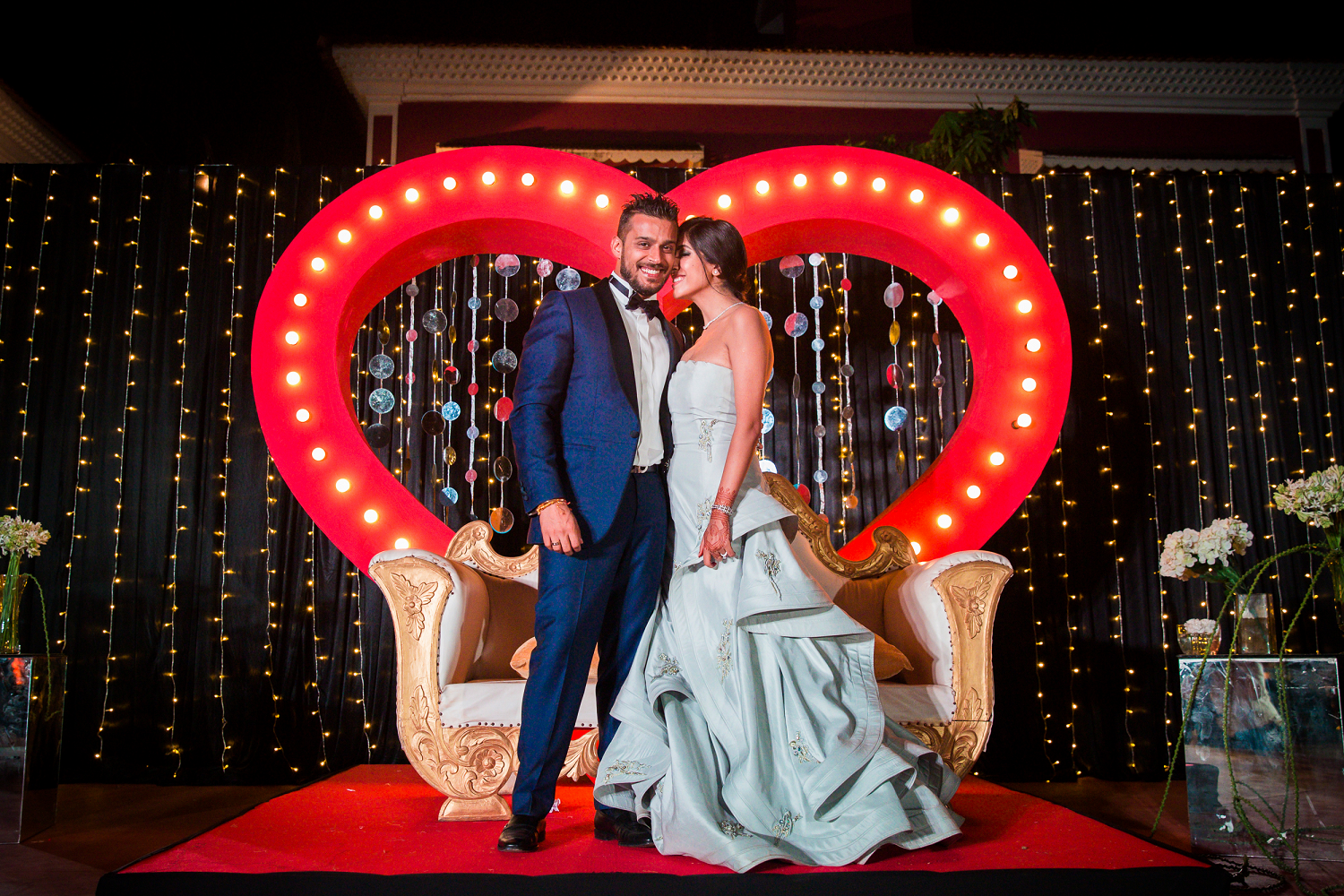 From the sweet forehead kiss to bold smouldering poses – there are a thousand ways to express yourselves. It's important to choose what you're both comfortable with and convey it to your photographer so he can capture the essence of your relationship in all its beauty and subtlety.
First Dance and Twirl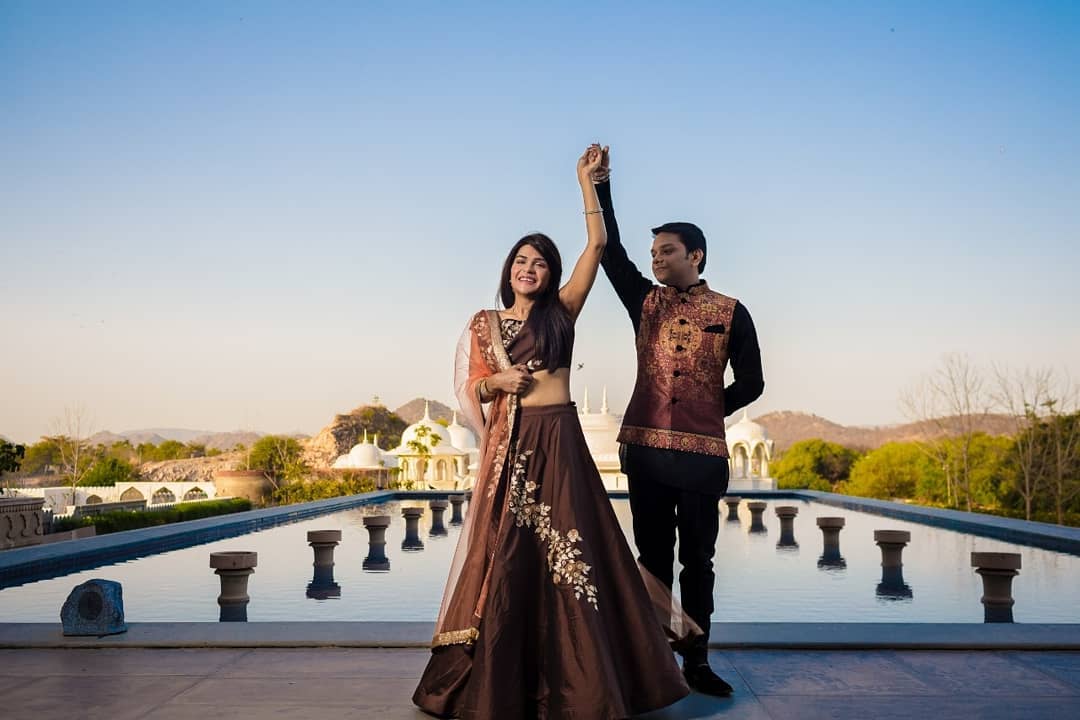 Your very first dance as husband and wife (or your sangeet performance) is extra special – it would be a sin missing the best of this in your wedding album!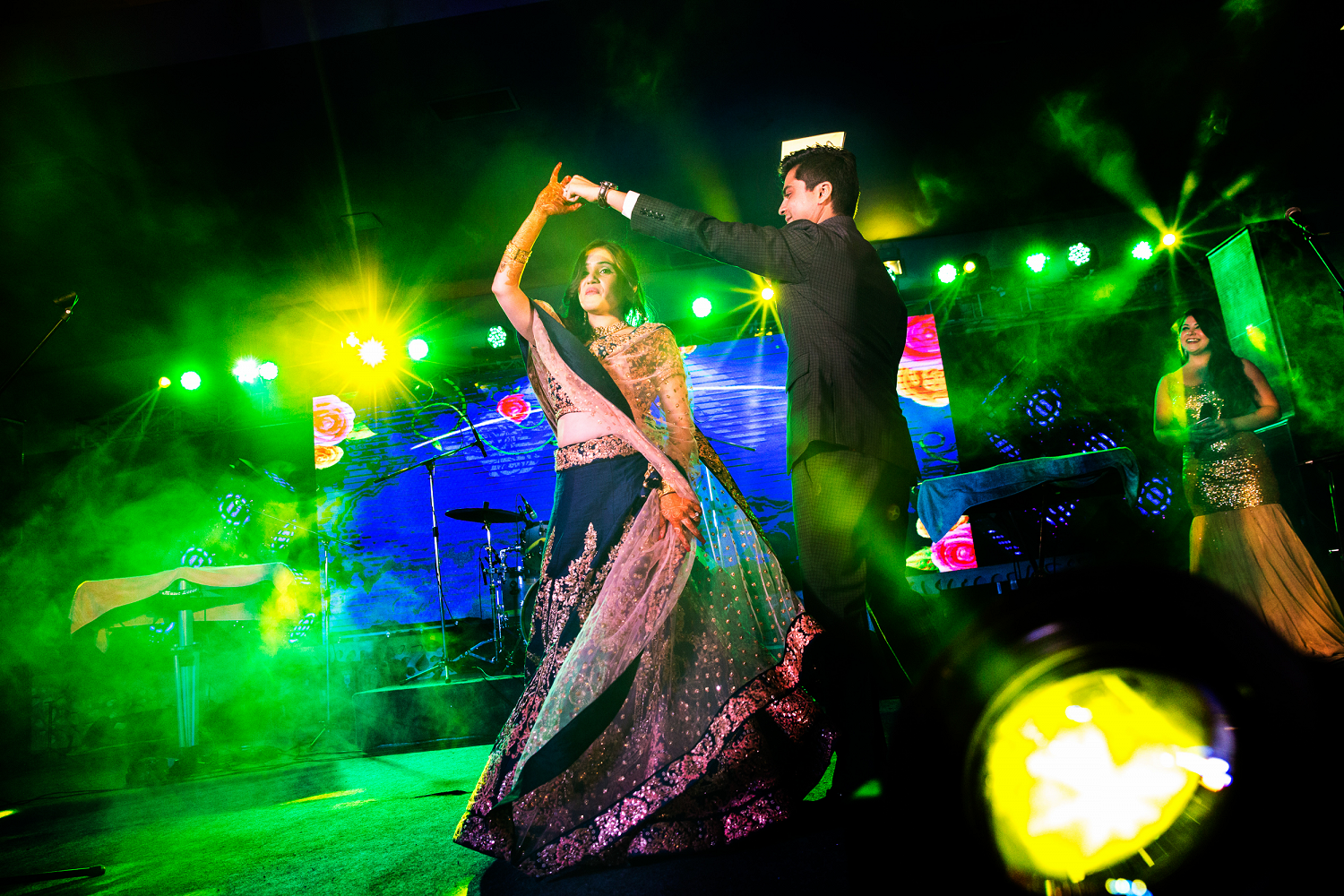 Whether it's a slow twirl on the stage or fast Bollywood track that you're dancing to – make sure it has a good ending pause or 'hold' moment to let your photographer capture it perfectly.
The First Kiss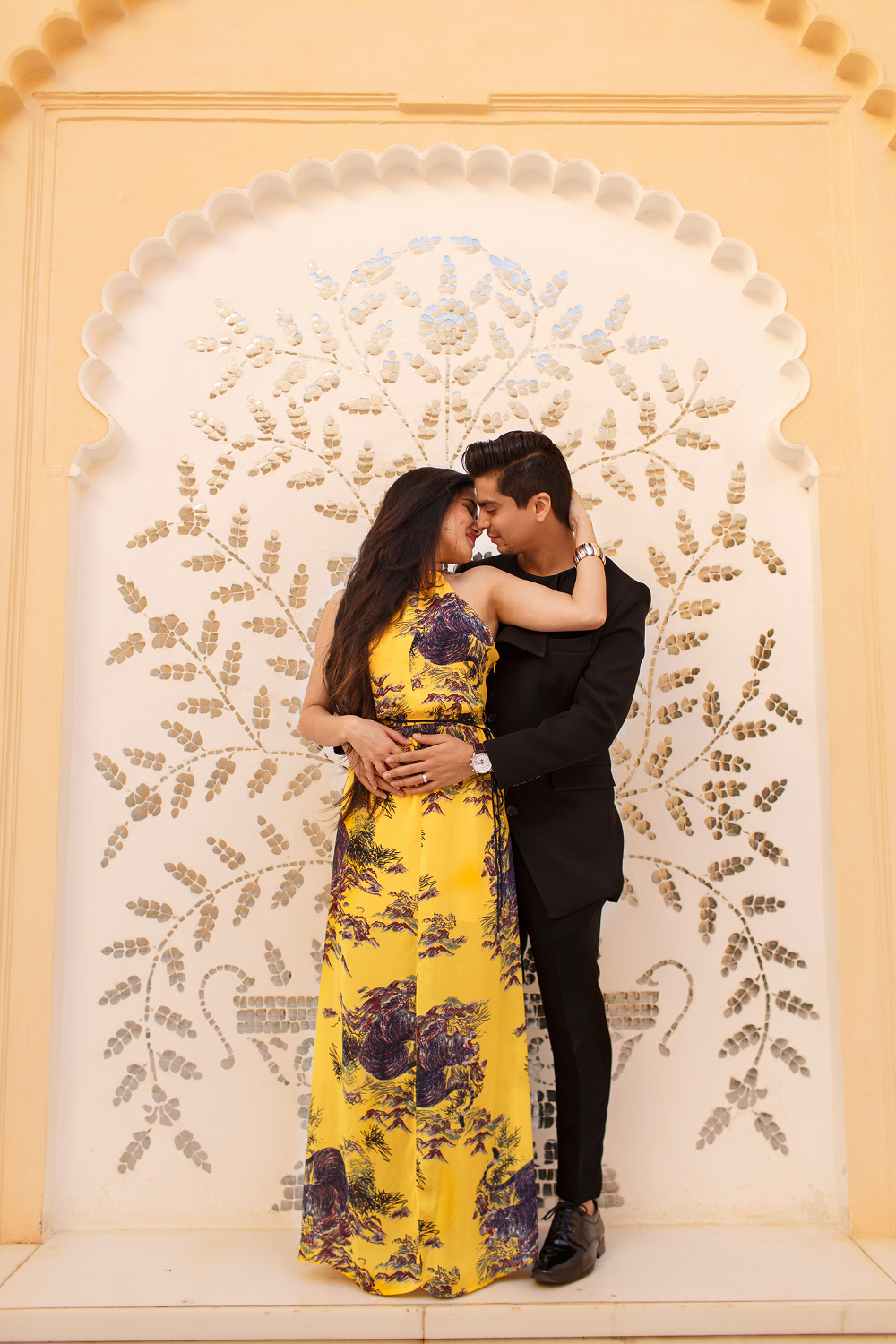 Who doesn't remember their first kiss! Just after you're married and done with all the rituals, a well shot first kiss deserves a special place in your wedding photography album.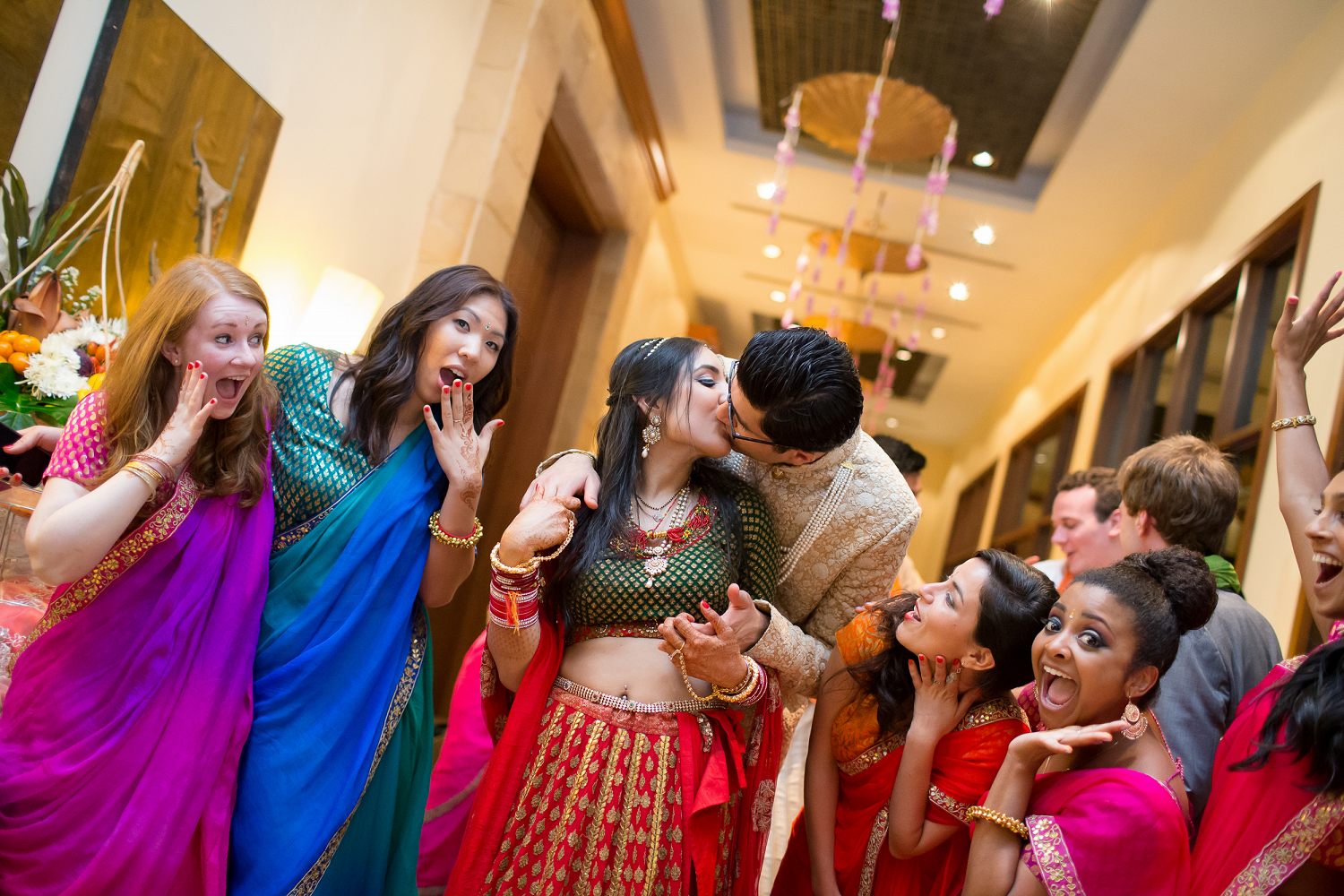 Whether you're the PDA kind or feel it is something more personal – please ignore your photographer's existence and seal it with a kiss.
Best Friends Forever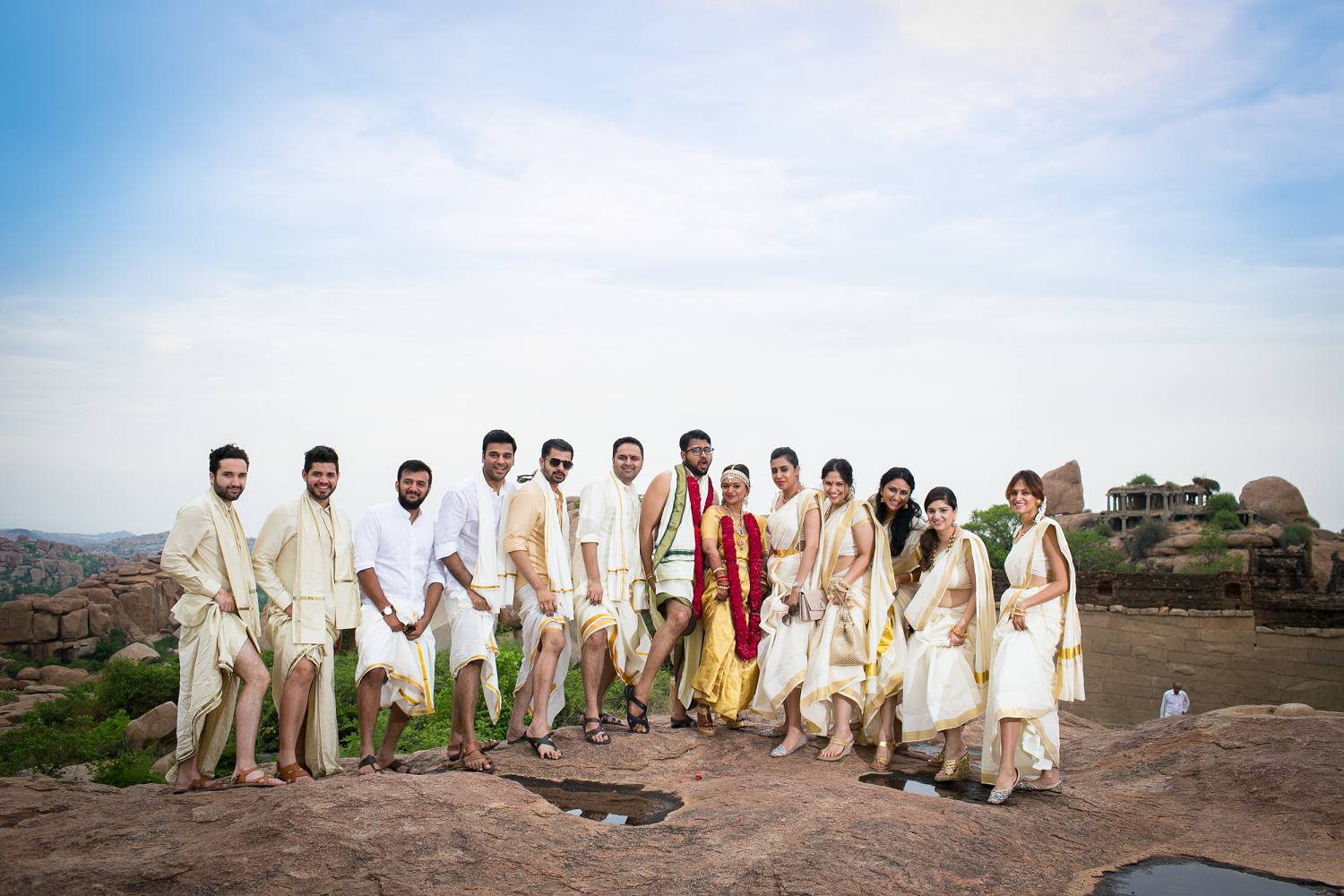 Honestly, which wedding is complete without a bunch of crazy friends who've been with you through thick and thin!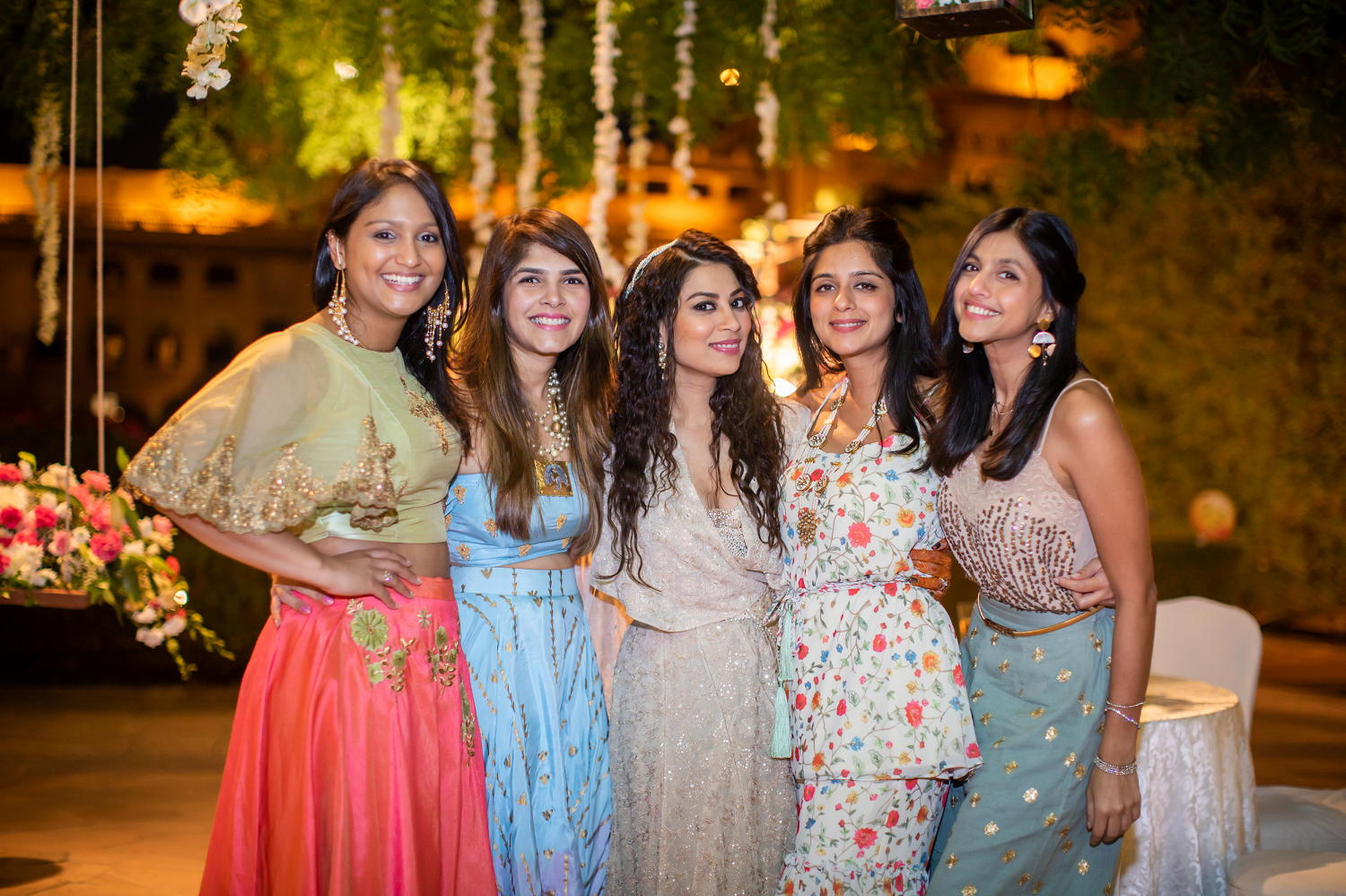 You simply cannot ignore the teambride Vs teamgroom shots or the getting ready with them pictures with them. Also make sure you give them a copy of the pictures so they can cherish these forever.
Haldi
While haldi in itself it fun too, it's even more so at destination weddings when the bride and groom's haldi ceremony is celebrated together. The delightfully yellow pictures add a welcome splash of colourful fun to your wedding album.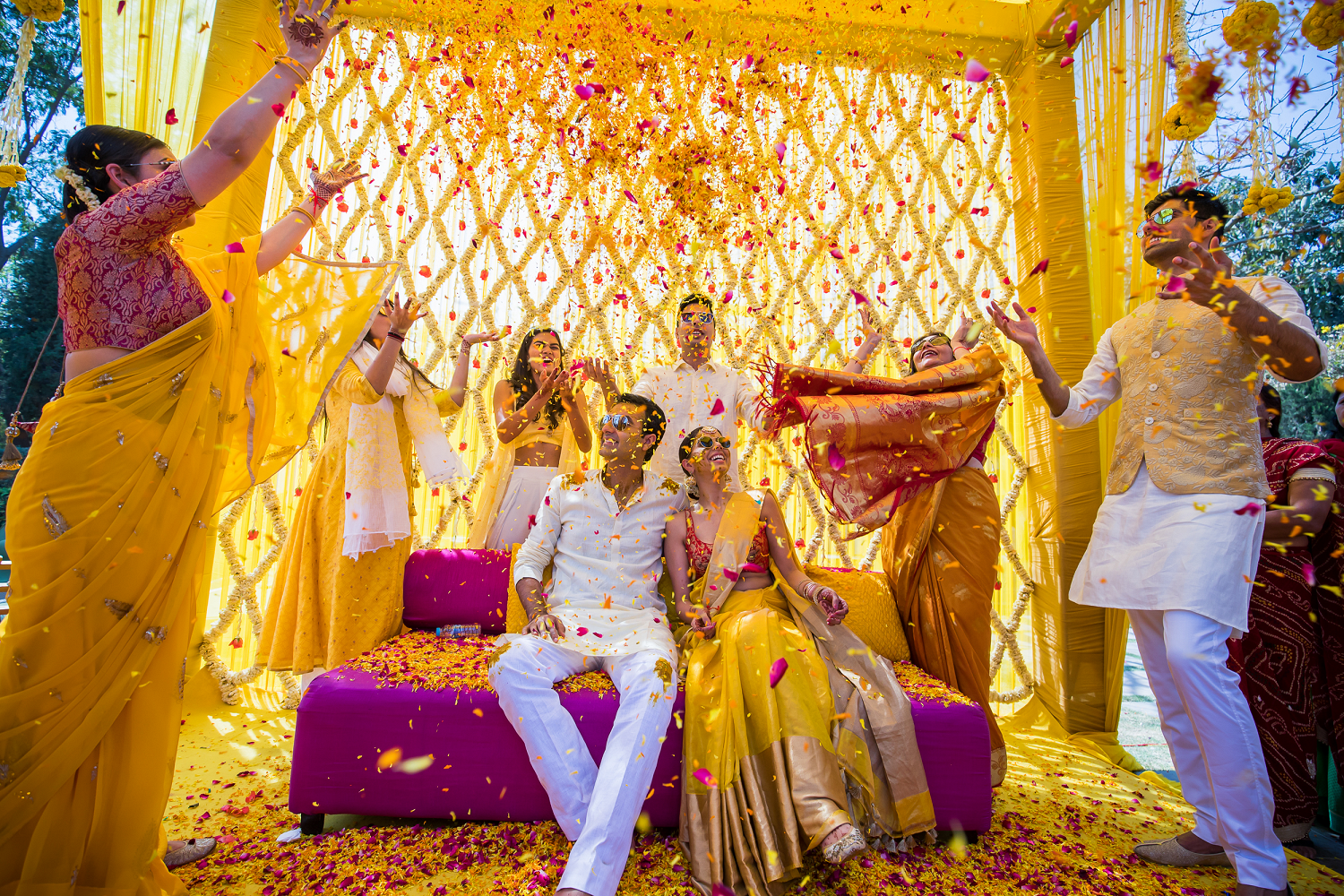 From the honest reactions on your faces to haldi smeared couple pictures – this is one function where nobody really needs to pose!
Mehendi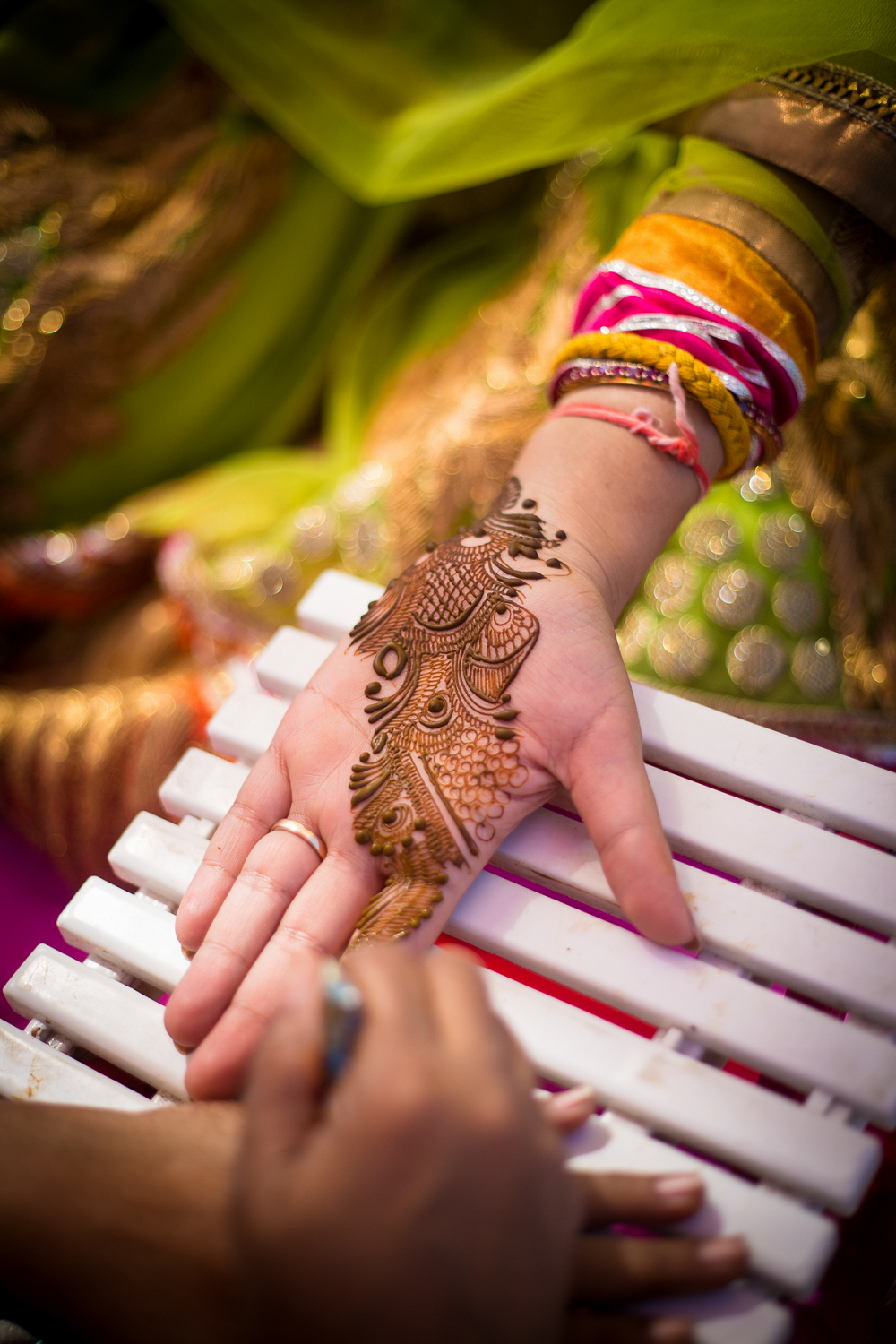 No matter what theme you're going with, mehendi is usually the most heart-warming, musical, spicy, colour riot of a ceremony that kick starts the wedding festivities.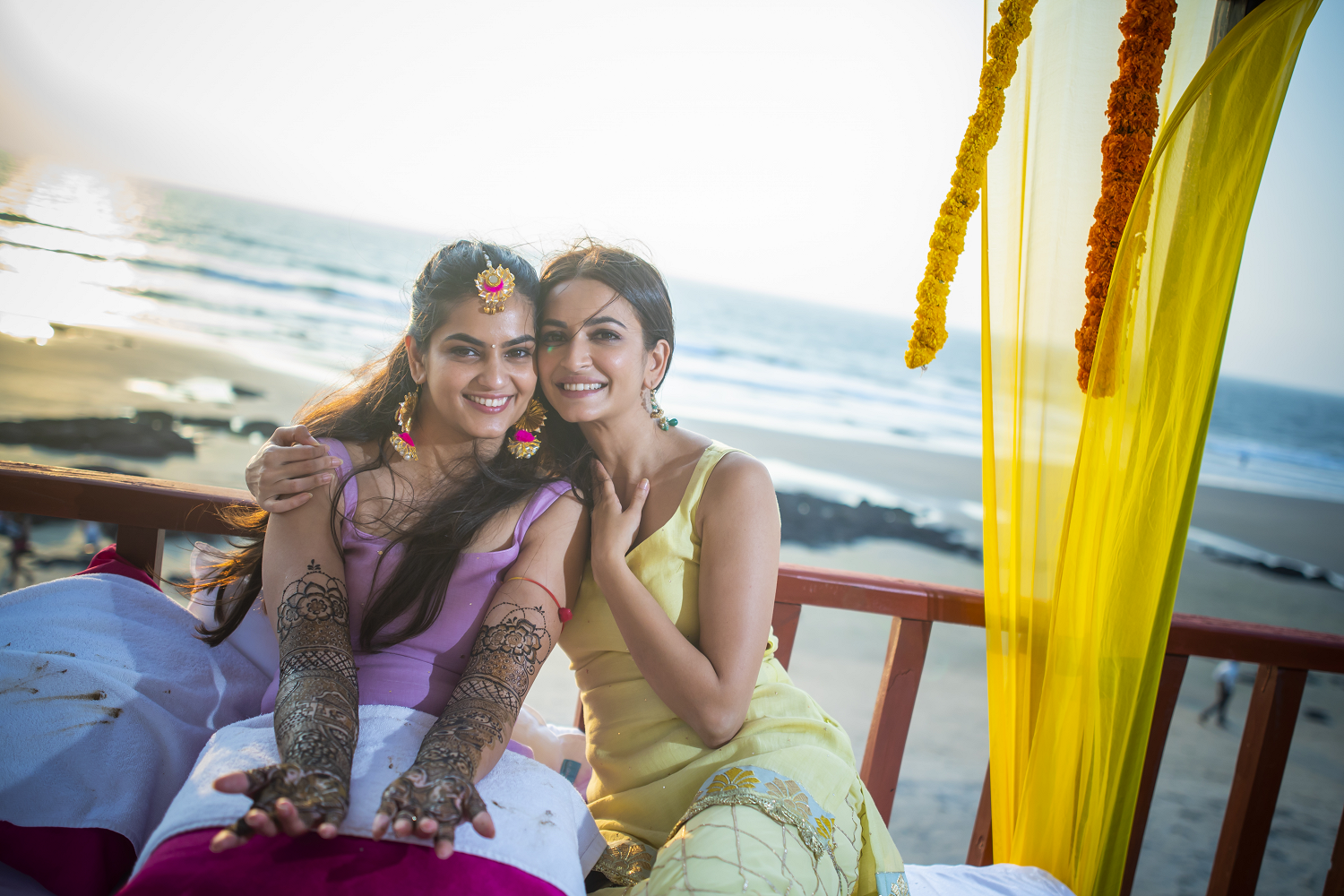 From quirky photo booths to using the decor as your prop, from the fine henna detailing to the fun games and activities all around, it is a powerhouse of activity to capture at any Indian wedding.
Couple Swag
If you think traditional poses don't do justice to your real self, and don't care what the world thinks, go ahead and flaunt the real you in some honestly candid shots that shout 'real'.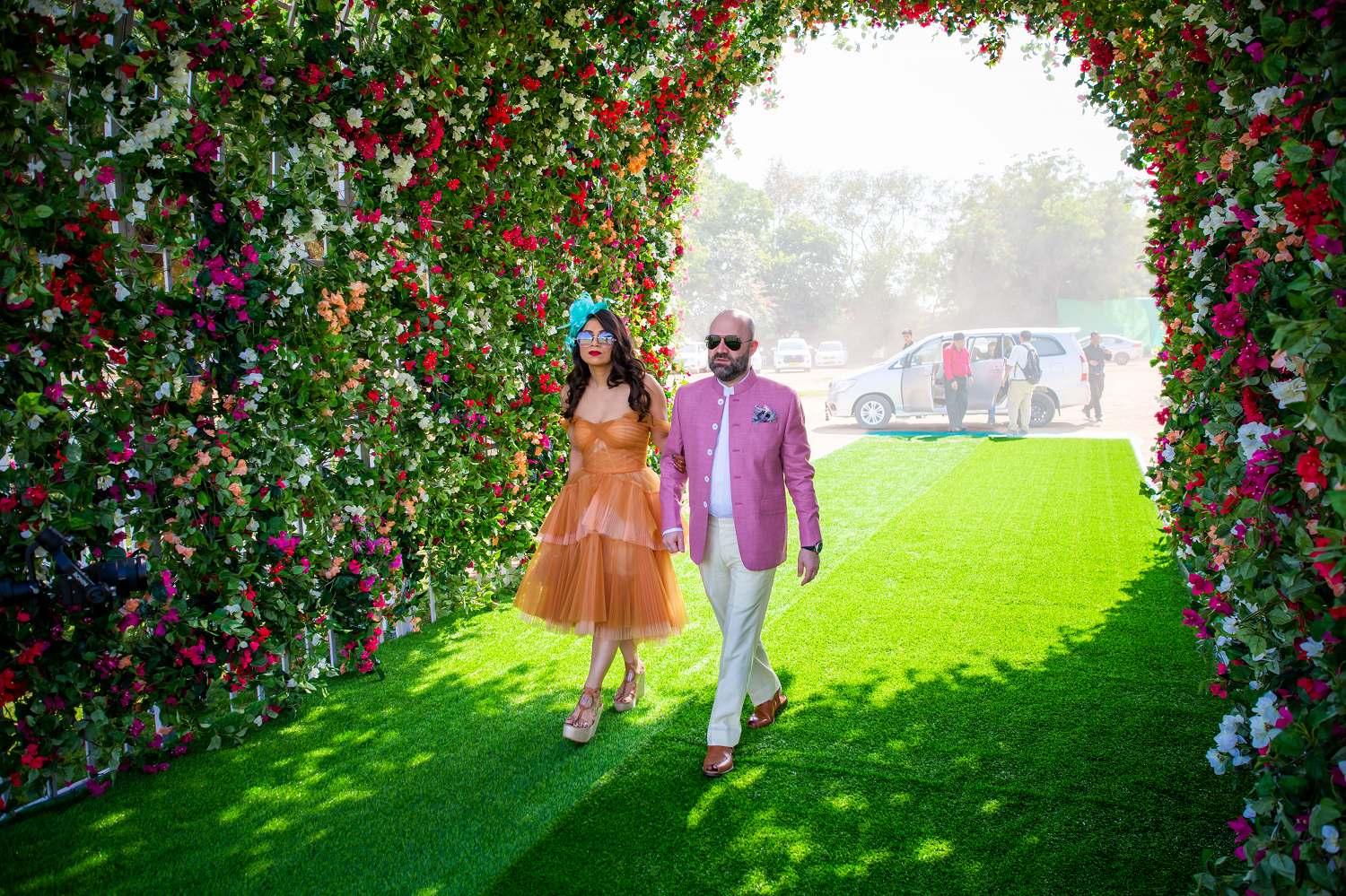 Whether you're about fitness or share your love of foods, drinks, movies or books as a couple – let that reflect in your pictures. In my belief, swag is all about letting your true self shine rather than copying trending ideas blindly.
Emotional Moments
While emotions run high all around during wedding ceremonies, it's quite stunning what the trained lenses of a wedding photographer can capture!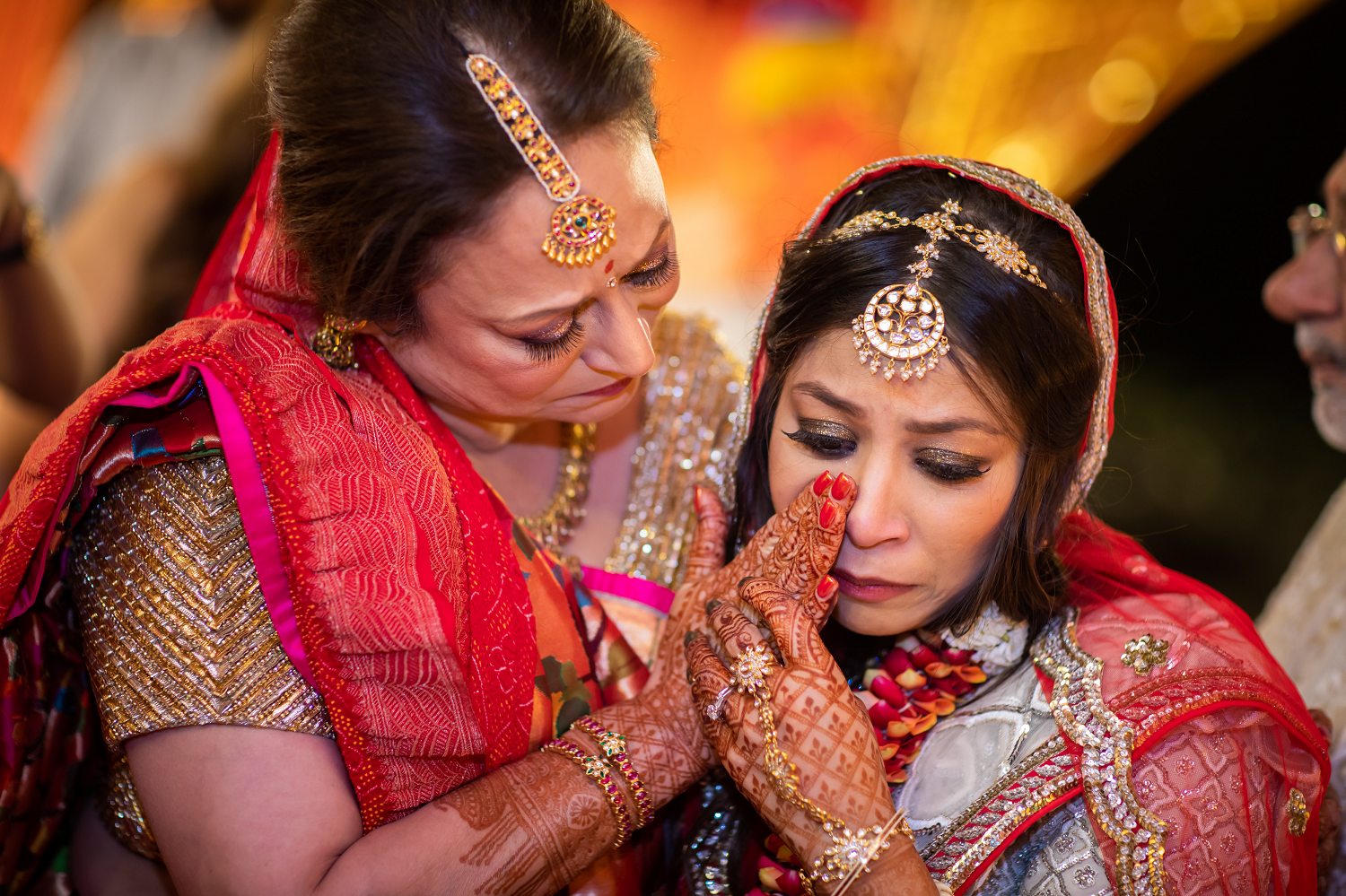 From the emotional outpour of the mother and father to that surreal moment when the groom applies sindoor to the bride, the 'eyes meeting' when you two see each other for the first time on the varmala stage to the goodbyes – be prepared to get yourselves captured in all your smiles and tears for a wedding album that'll tug at your heart-strings forever.
Status Update
Posing with quirky messages written on cut-outs or zooming away with 'just married' pinned on your car are just a few ways to update your newly married status for the whole wide world.
While no wedding photography album is complete unless it encapsulates all the loving and fun memories that are the essence of your journey together. Yet these are some moments or memories that I truly feel are the 'must have' in every beautiful wedding album. So go ahead, save and share these and come back to them when you need the ideas later.