Imagine the sheer undisputed beauty of a UNESCO heritage site like Hampi... and add to it the charm of an intimate South Indian Destination Wedding - and you've got yourself such lovely images that speak louder than anything I can say!

Amritha and Rohit's chemistry speaks volumes! The larger than life stone structures and ancient architecture at Hampi add all the character you need in your wedding photography album. Let's take a look...

Rock Solid Love 
They say "Love is a journey of self-discovery".

As beautiful couple Rohit and Amritha began to step into a new phase of their life with a destination wedding set amidst the stunning facade of Hampi's stone temples, we couldn't stop falling in love with the utter magnificence of the wedding venue and the lovely memories they were creating together.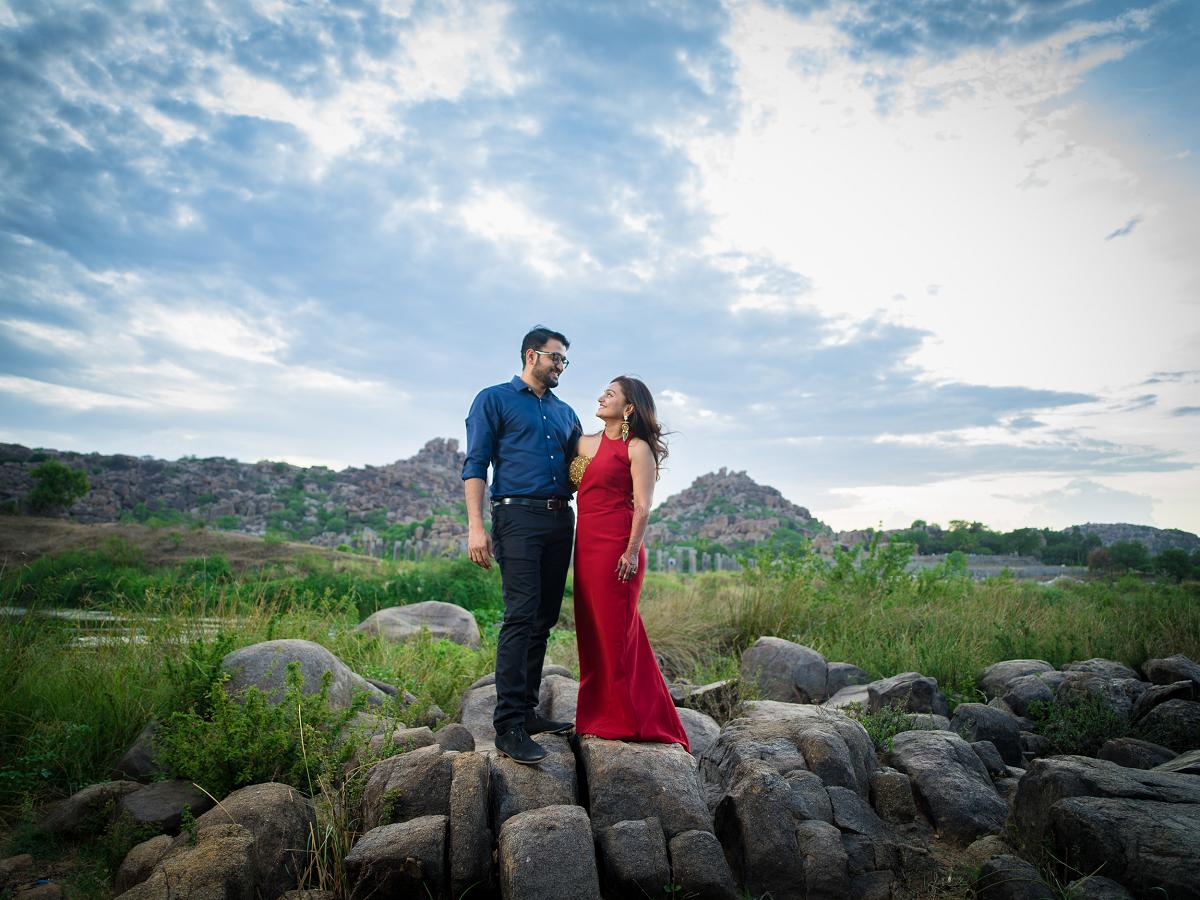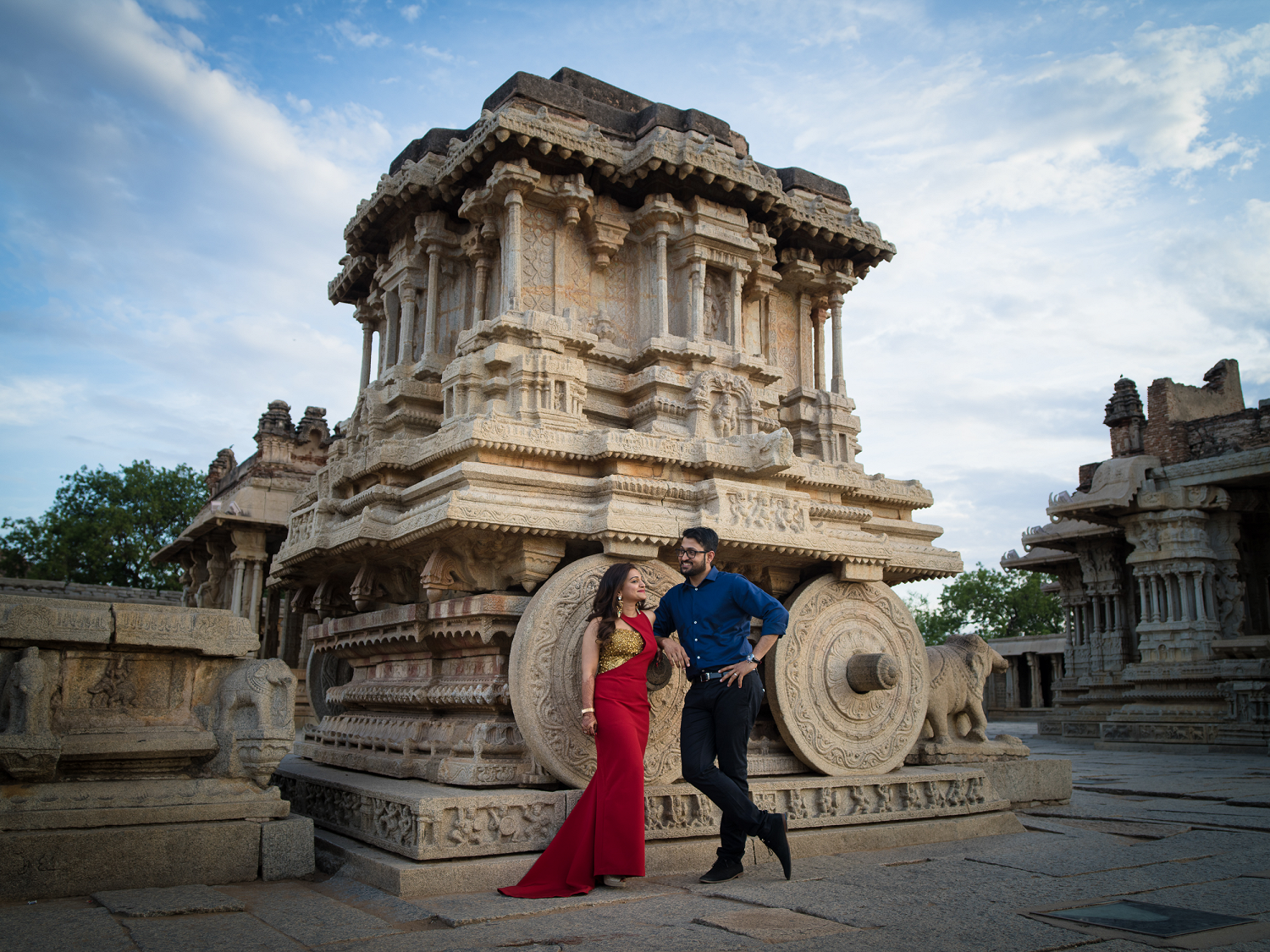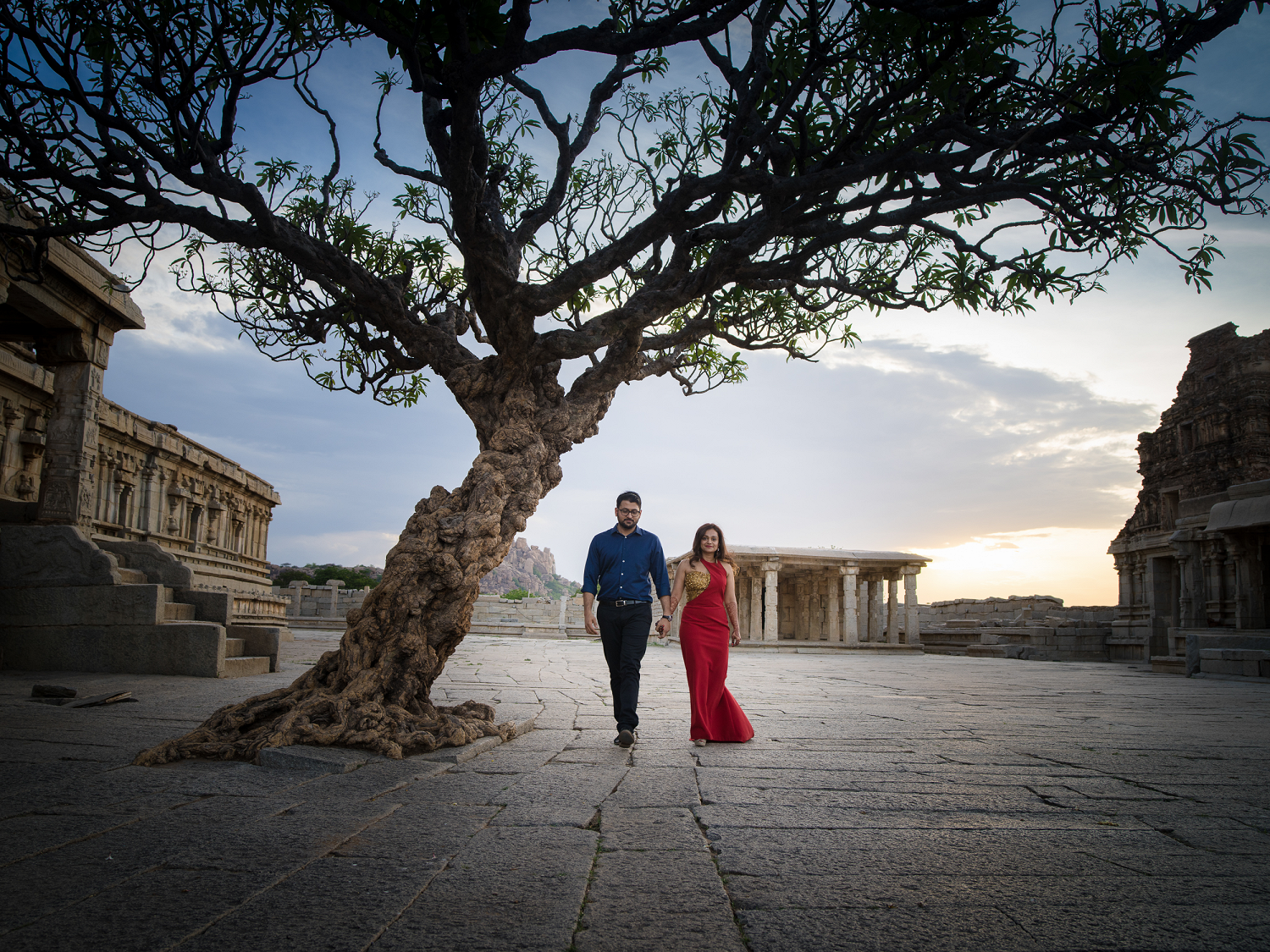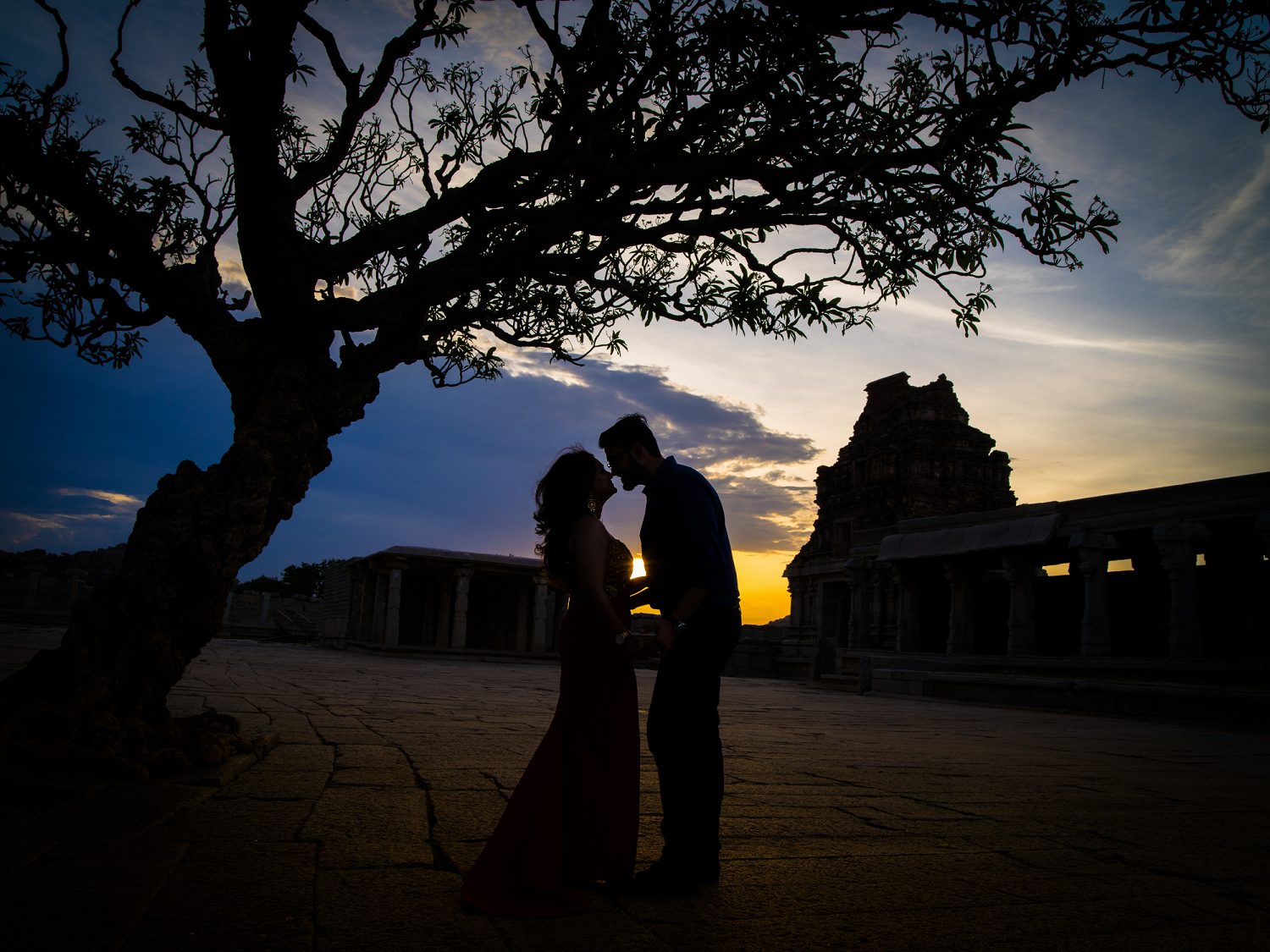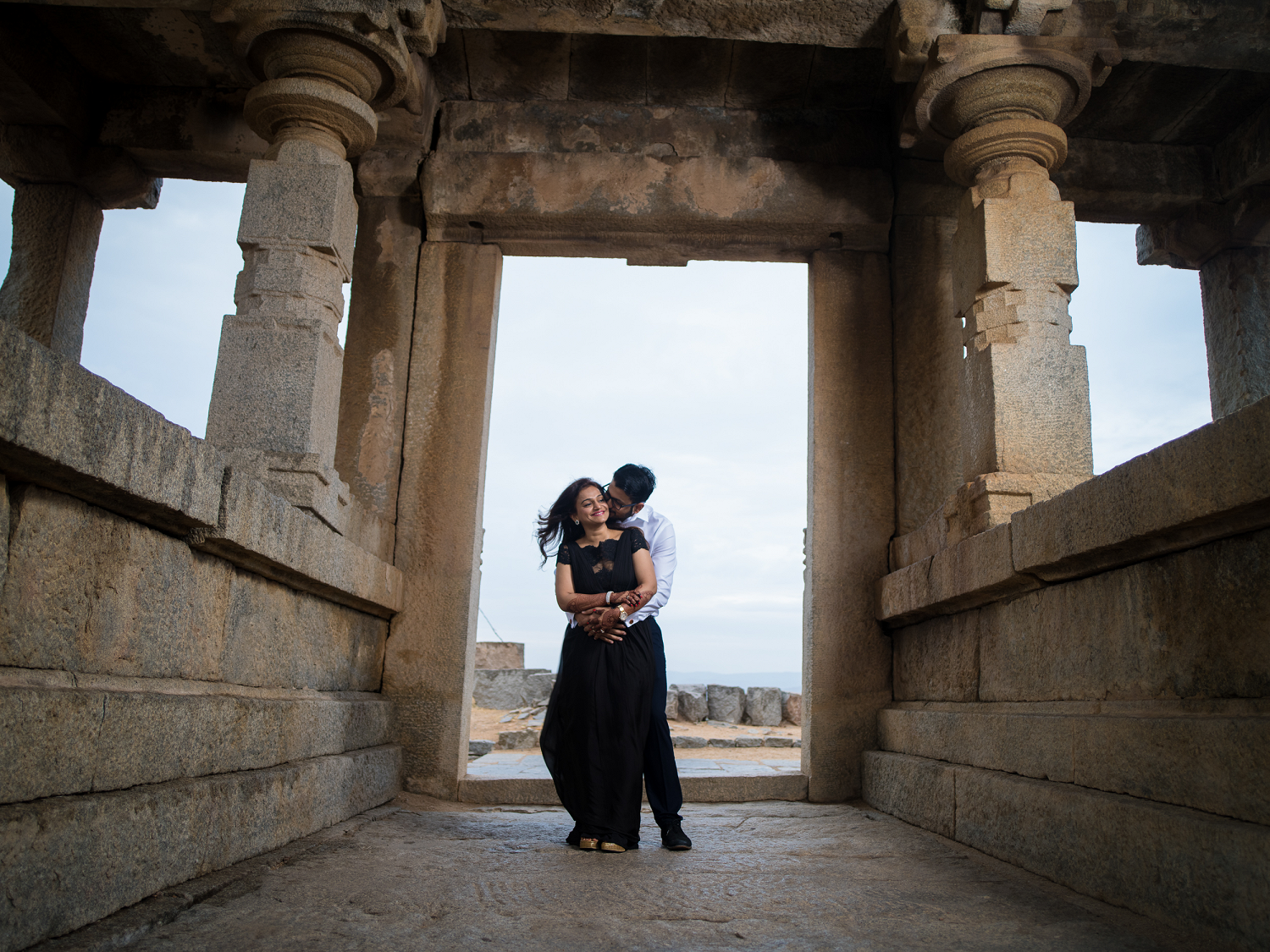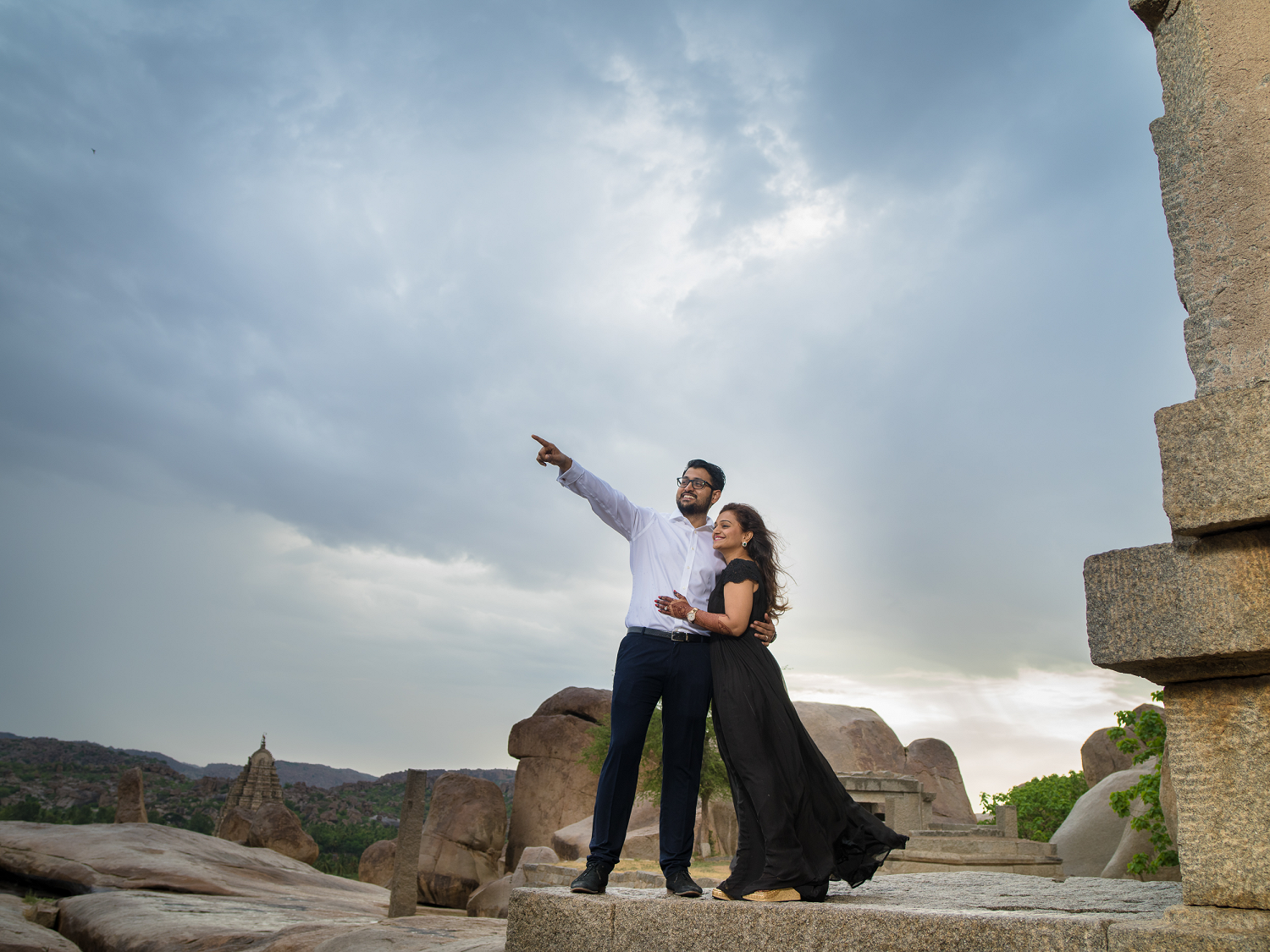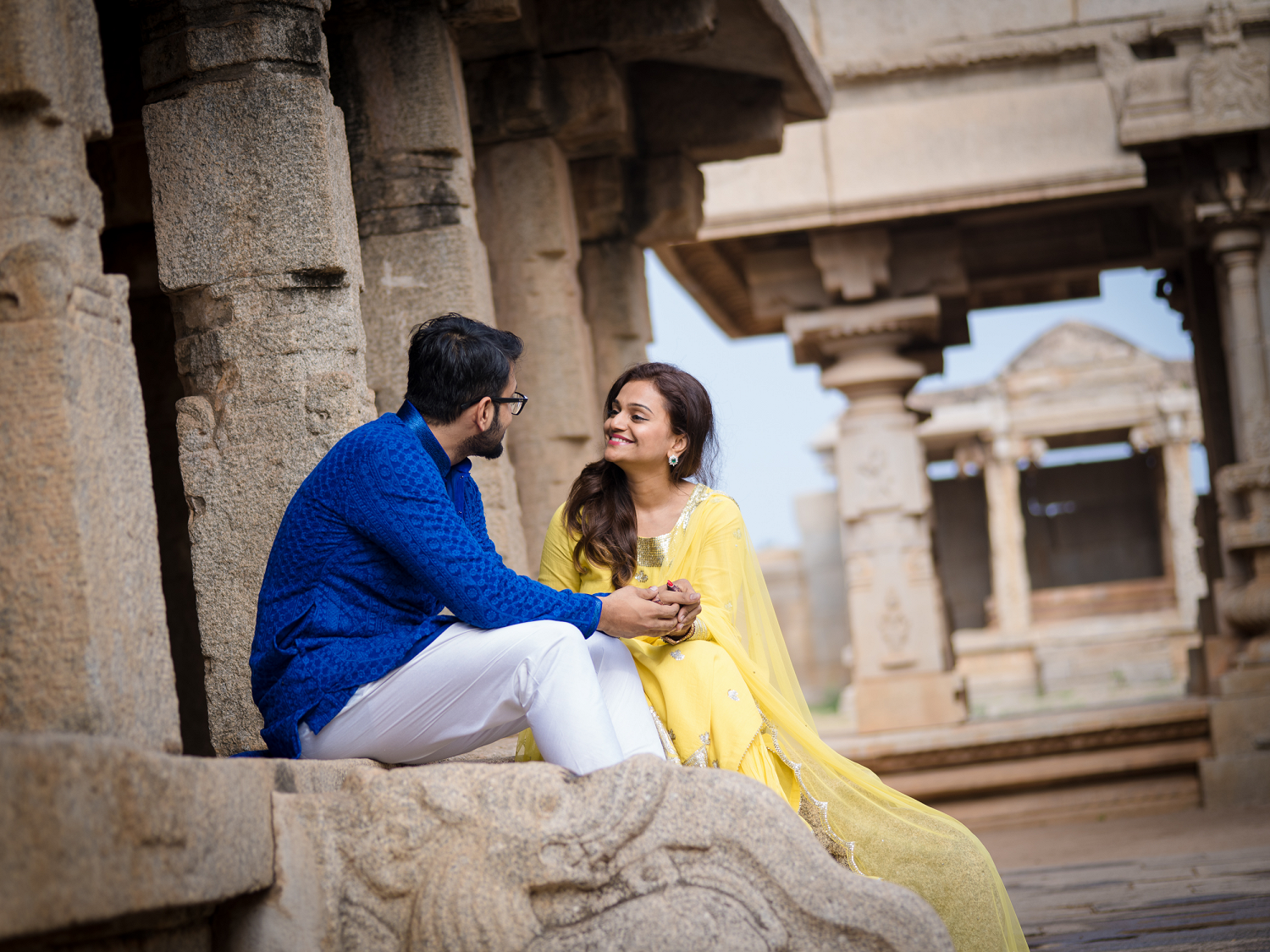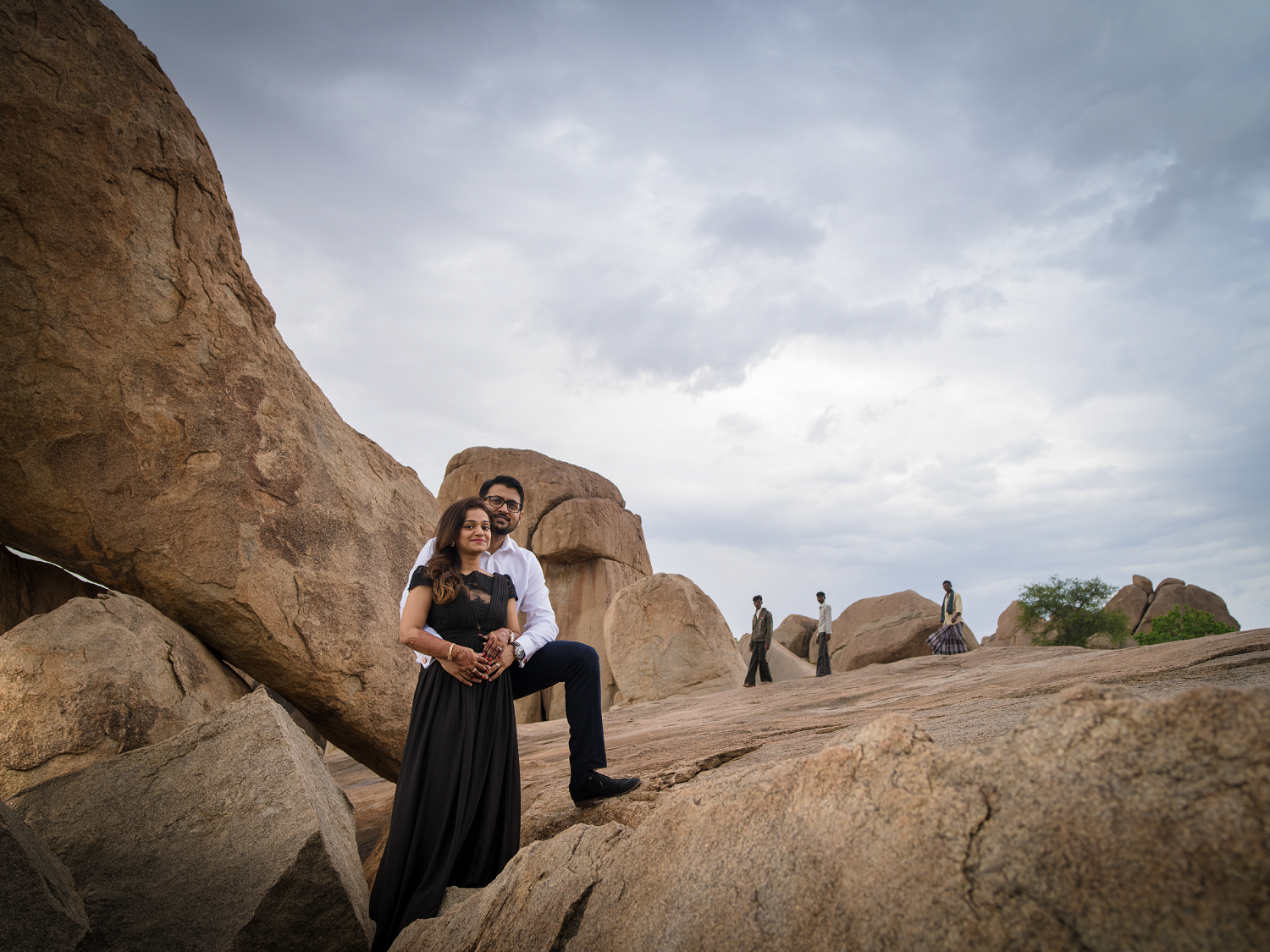 South Indian Mehendi Sundowner
Their wedding festivities began with a sundowner mehendi event done up in South Indian mela theme.

Bride Amritha looked gorgeous in her sunshine yellow Anita Dongre lehenga and Rohit gave her color company in his yellow and white outfit. Lovely colourful decor and people enjoying and dancing made this a fun and lighthearted beginning to a soulful wedding.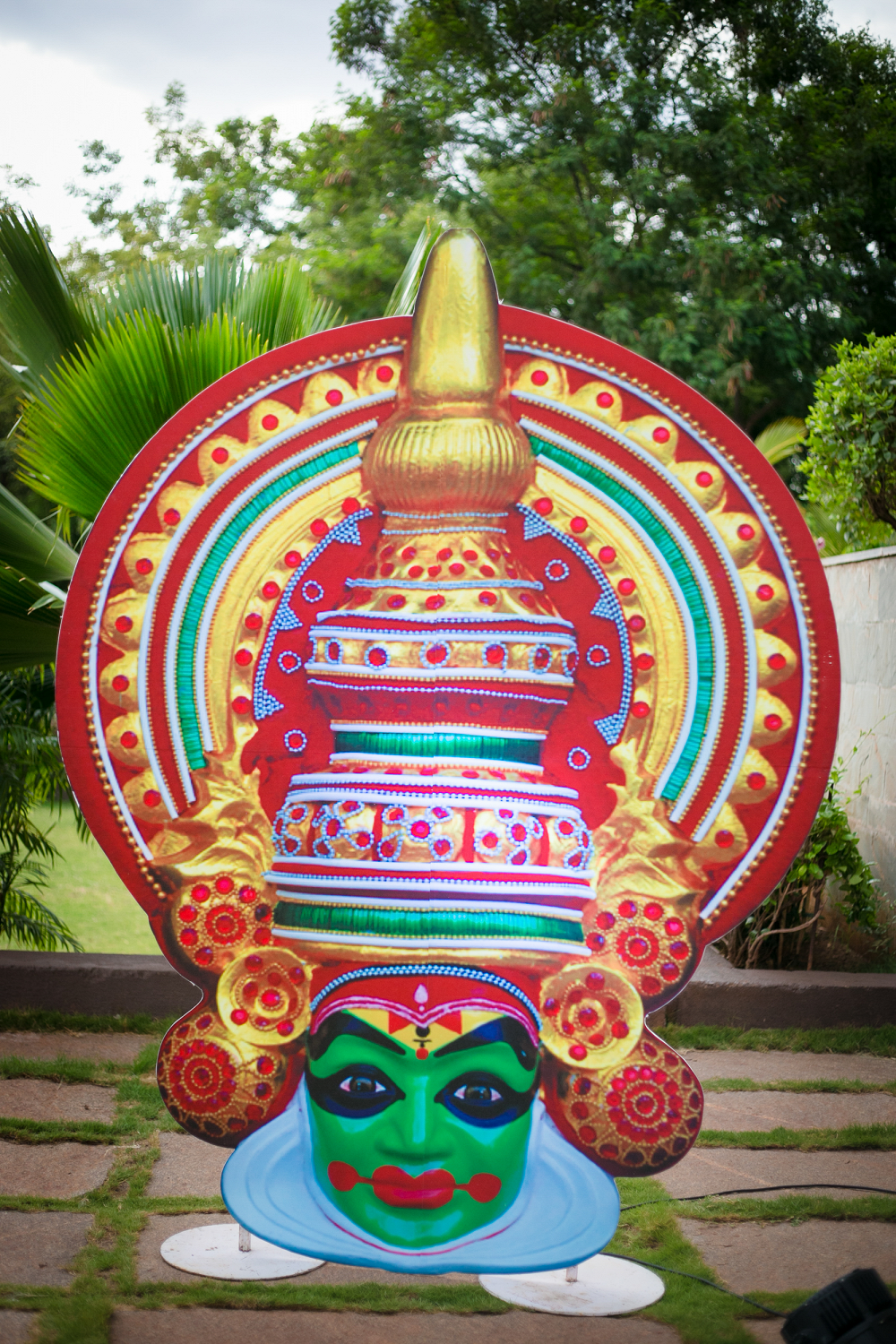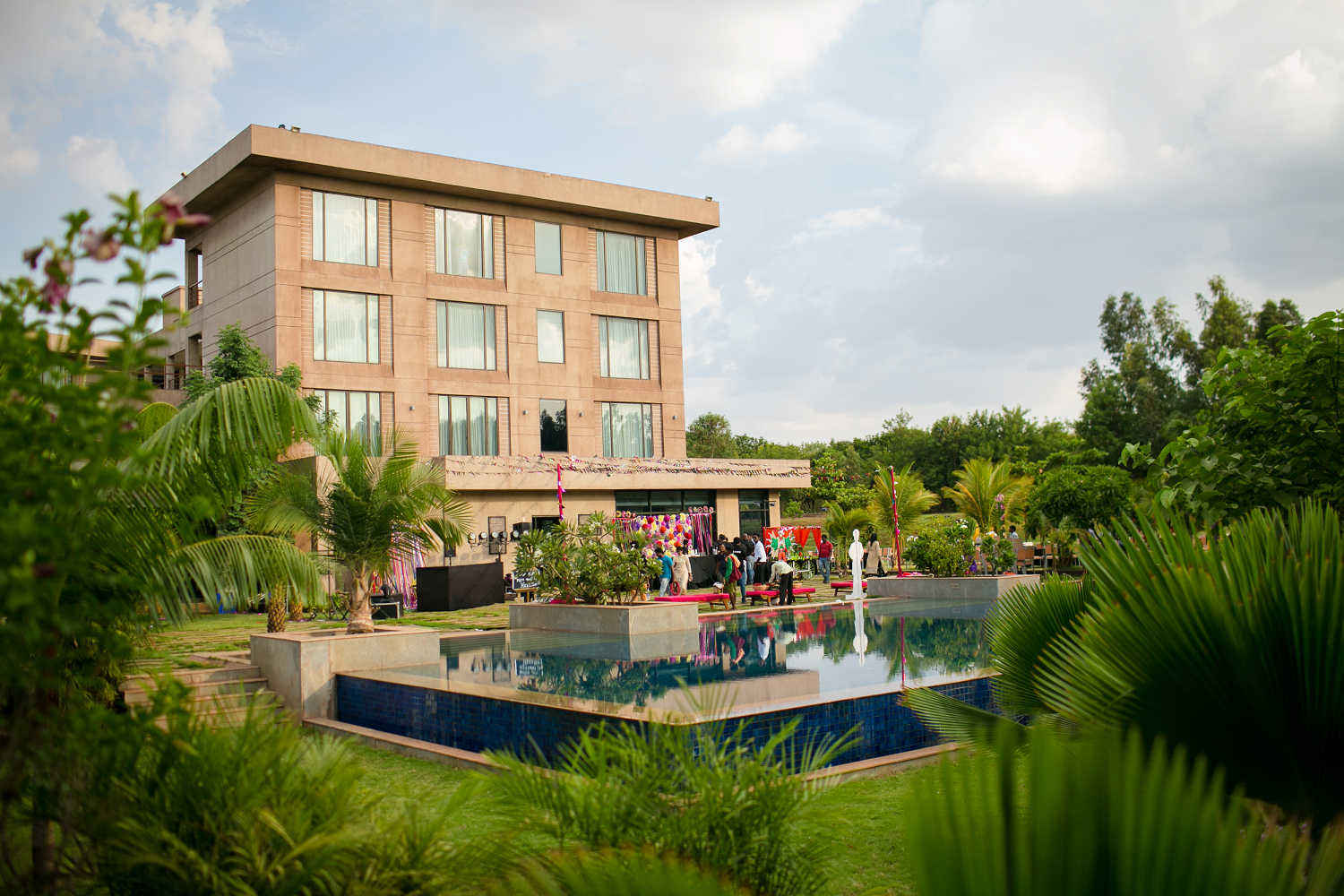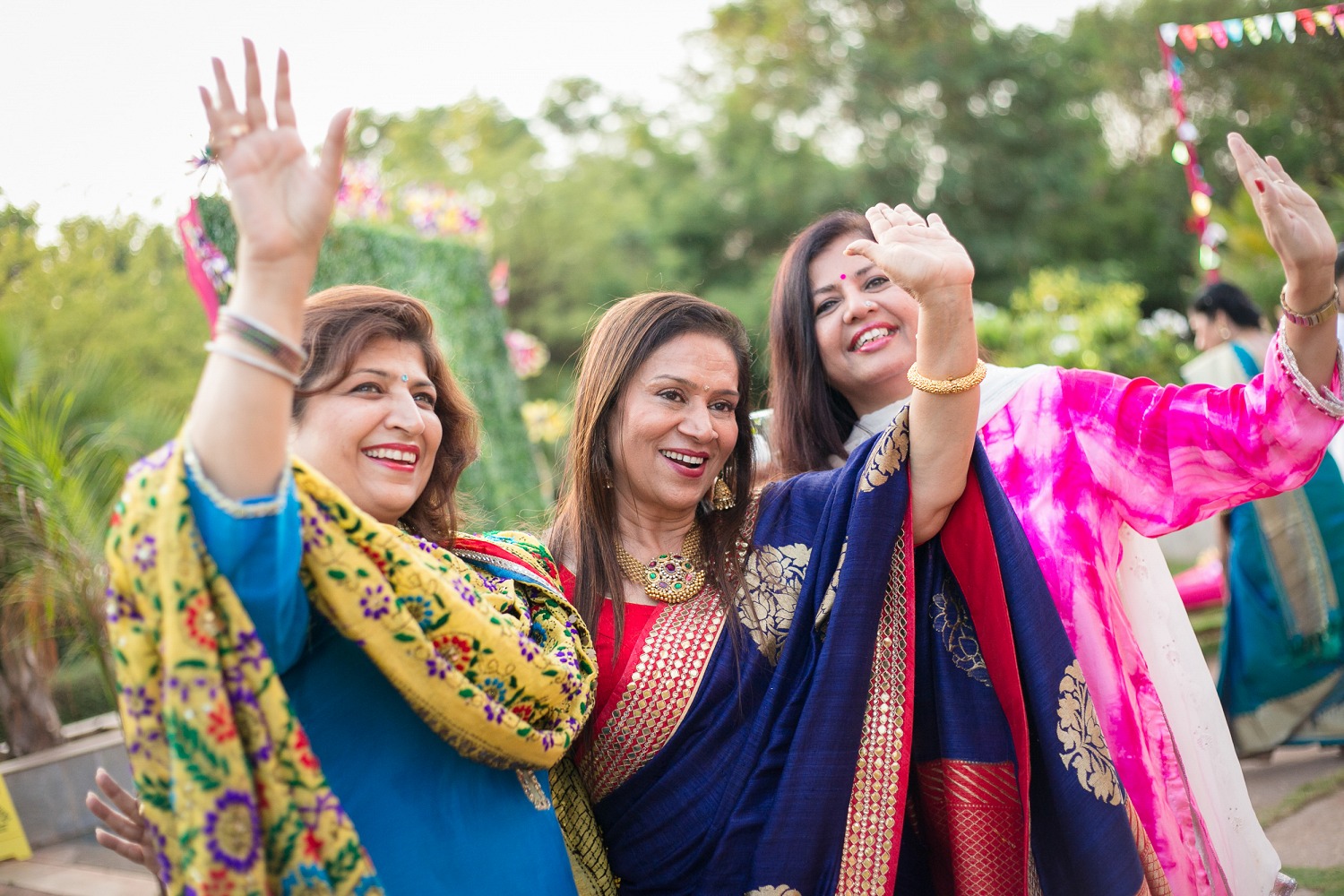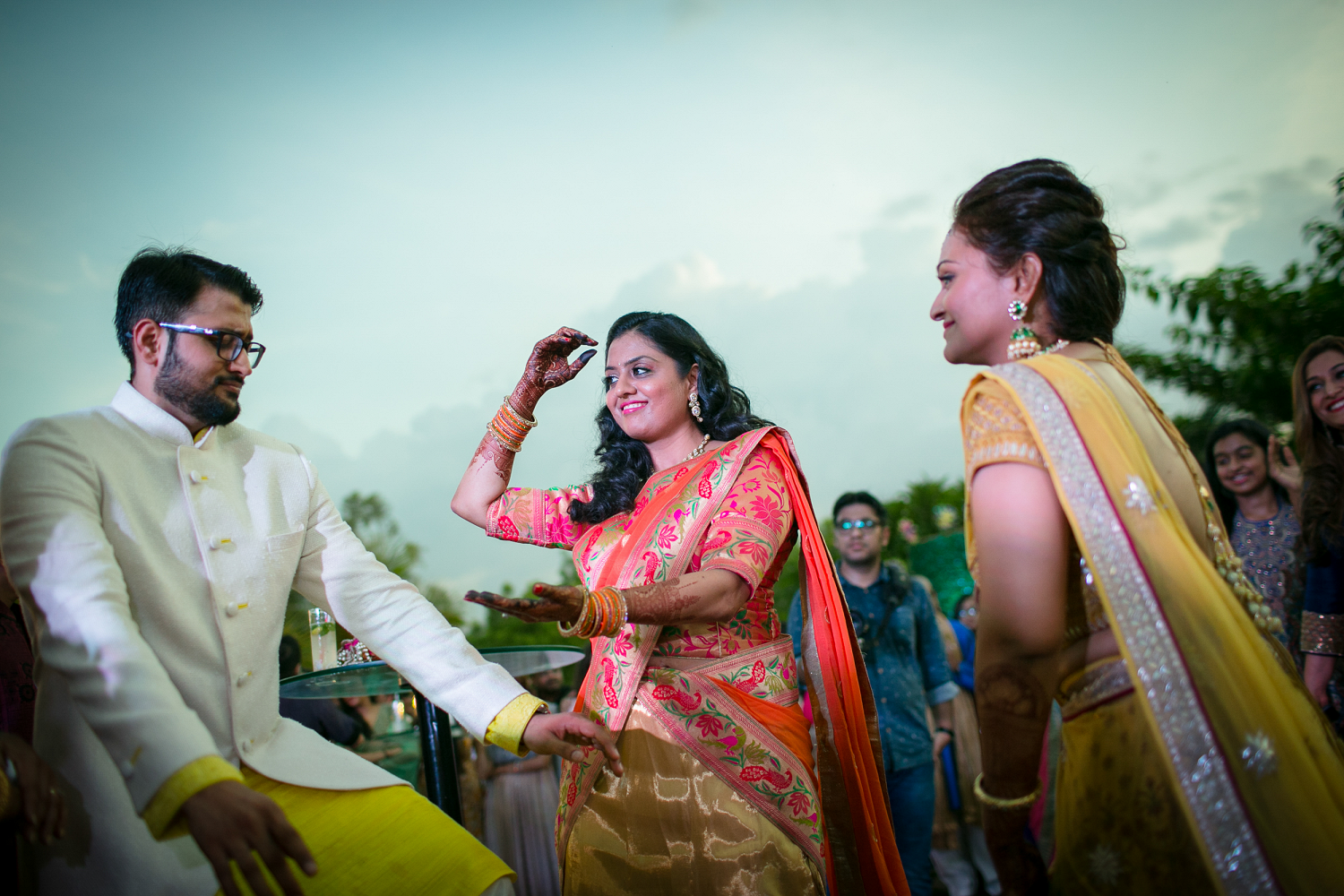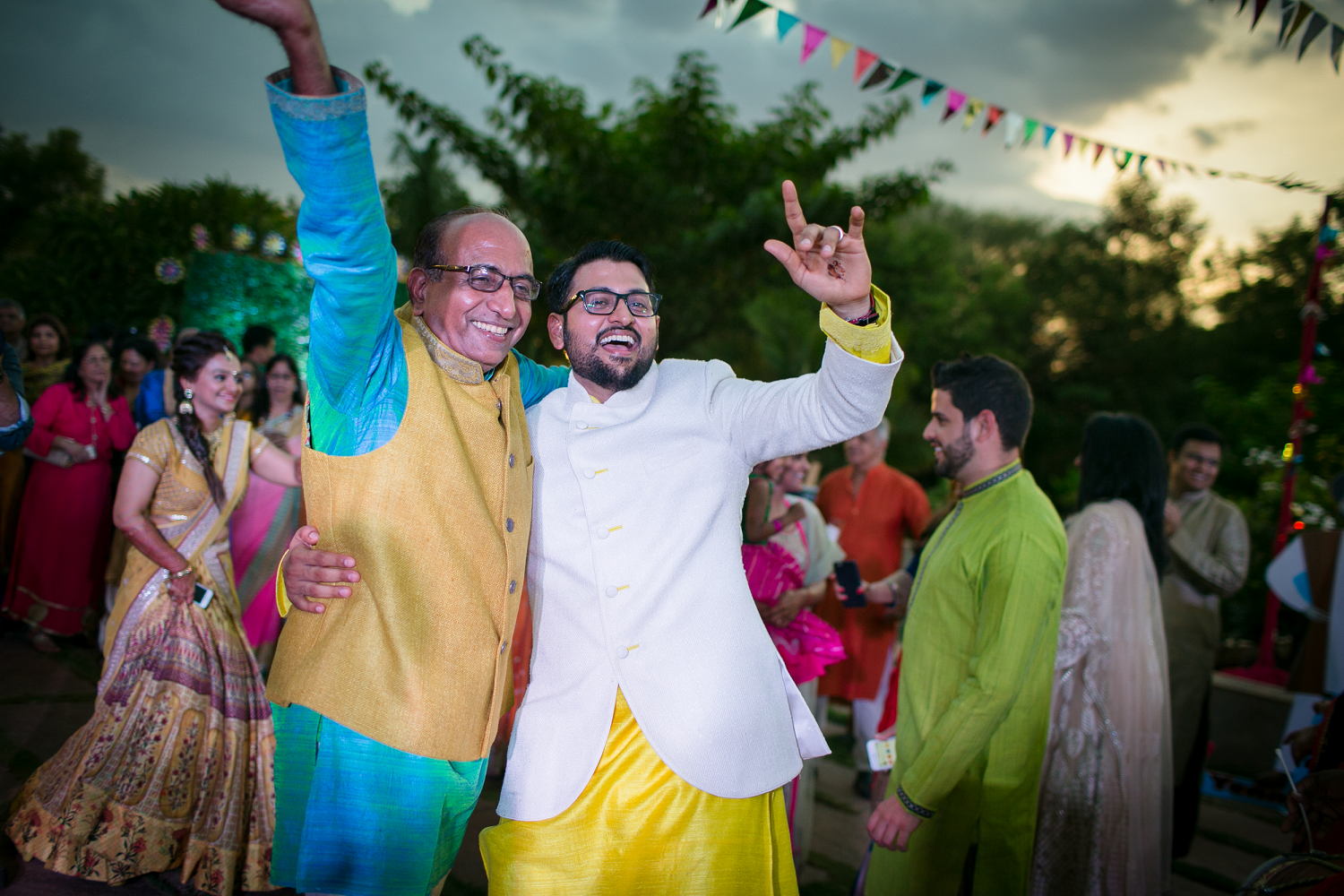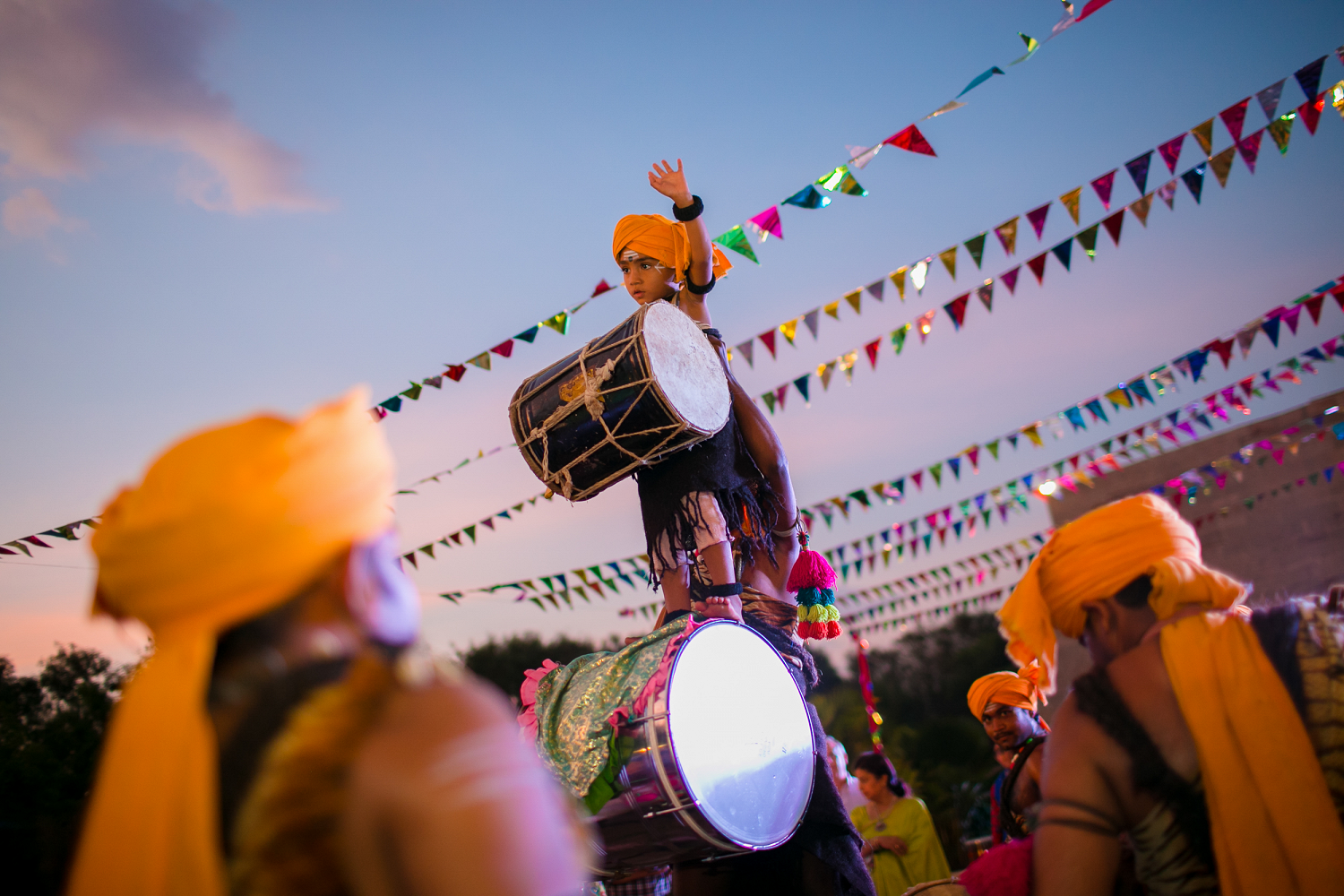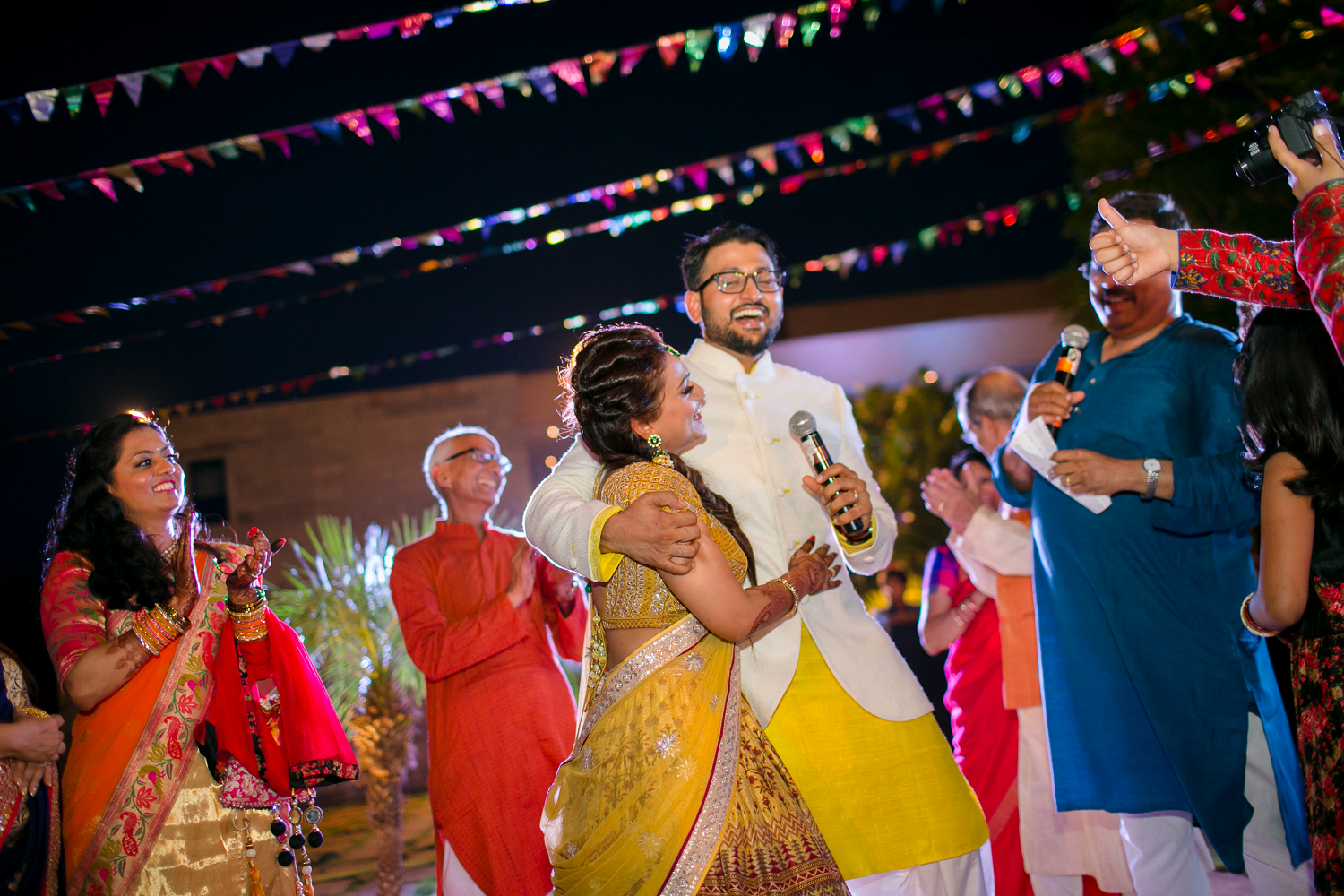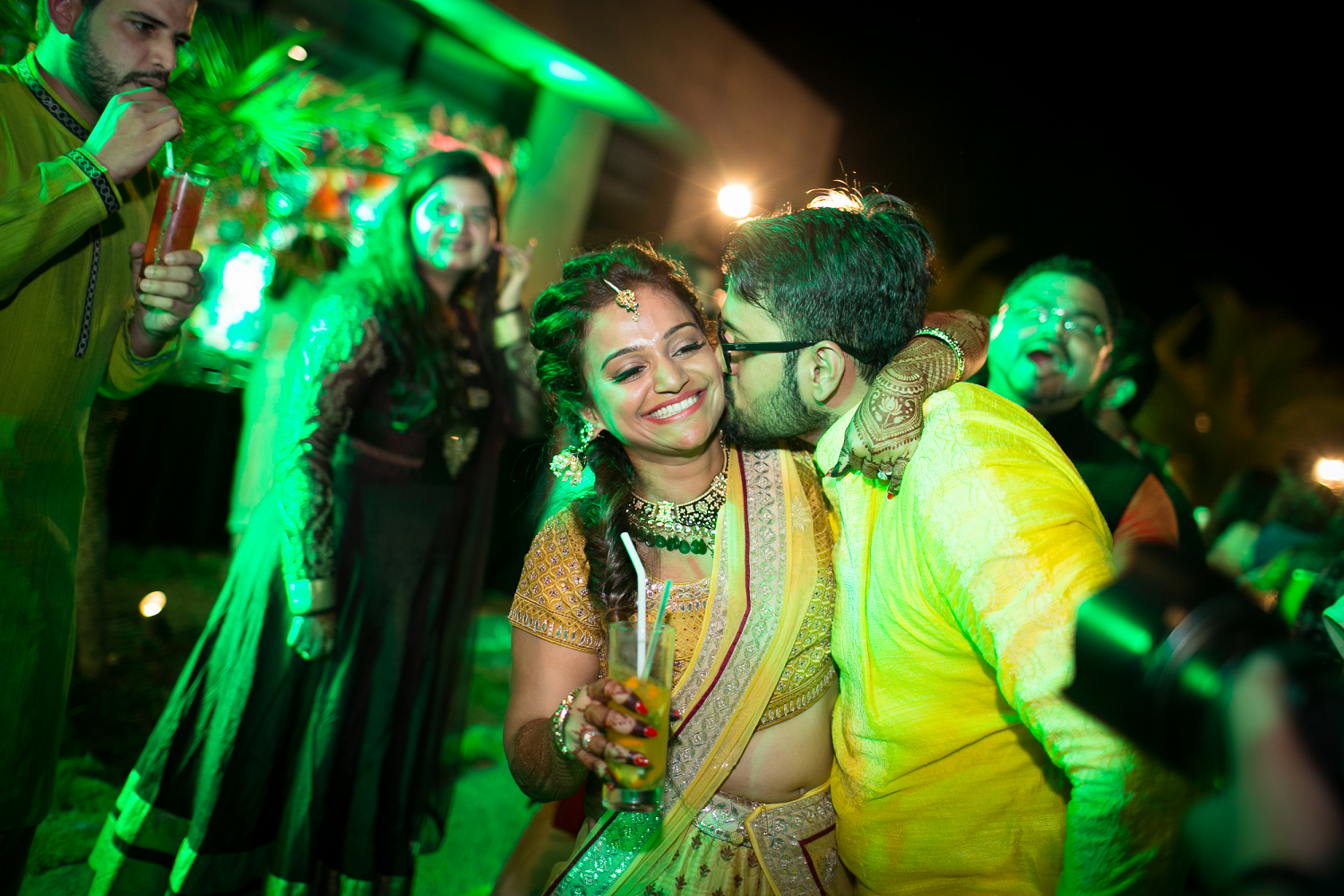 The Wedding Day-  From the lenses of a Destination Wedding Photographer
While Hampi can be a scorching hot wedding destination at times, on the day of Rohit and Amritha's wedding, the rain Gods obliged and left us with such fabulous weather and light that you'll fall in love with the pictures we captured!

Amritha's favorites from her wedding album are the ones we captured in the morning, right before they set about going through their solemn temple wedding rituals. And if you have a big group of friends and family ready to dress up for your wedding theme, you'll get all the ideas you need from their epic group pictures in bindis and matching sarees.

But as their wedding photographer, my favorite memory is that one picture post-wedding, where they sit back to back on a rock overlooking the verdant landscape, simply glowing in 'just married' bliss.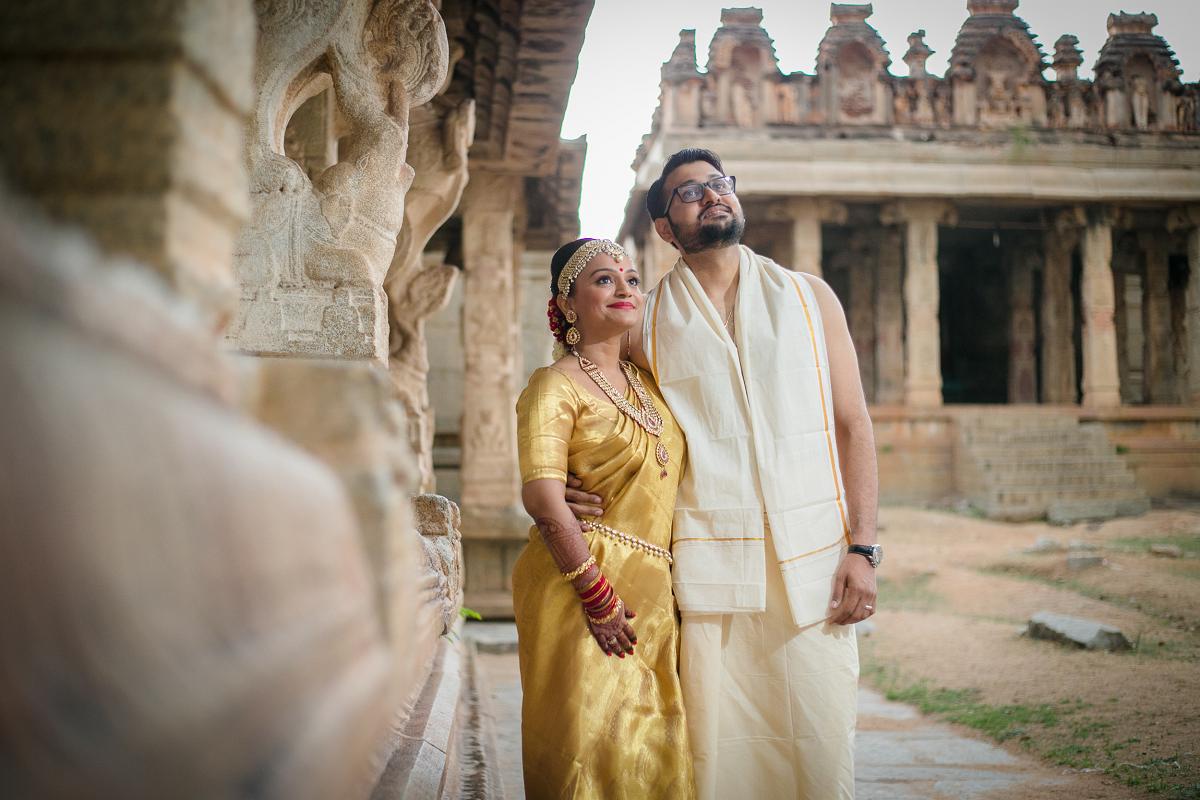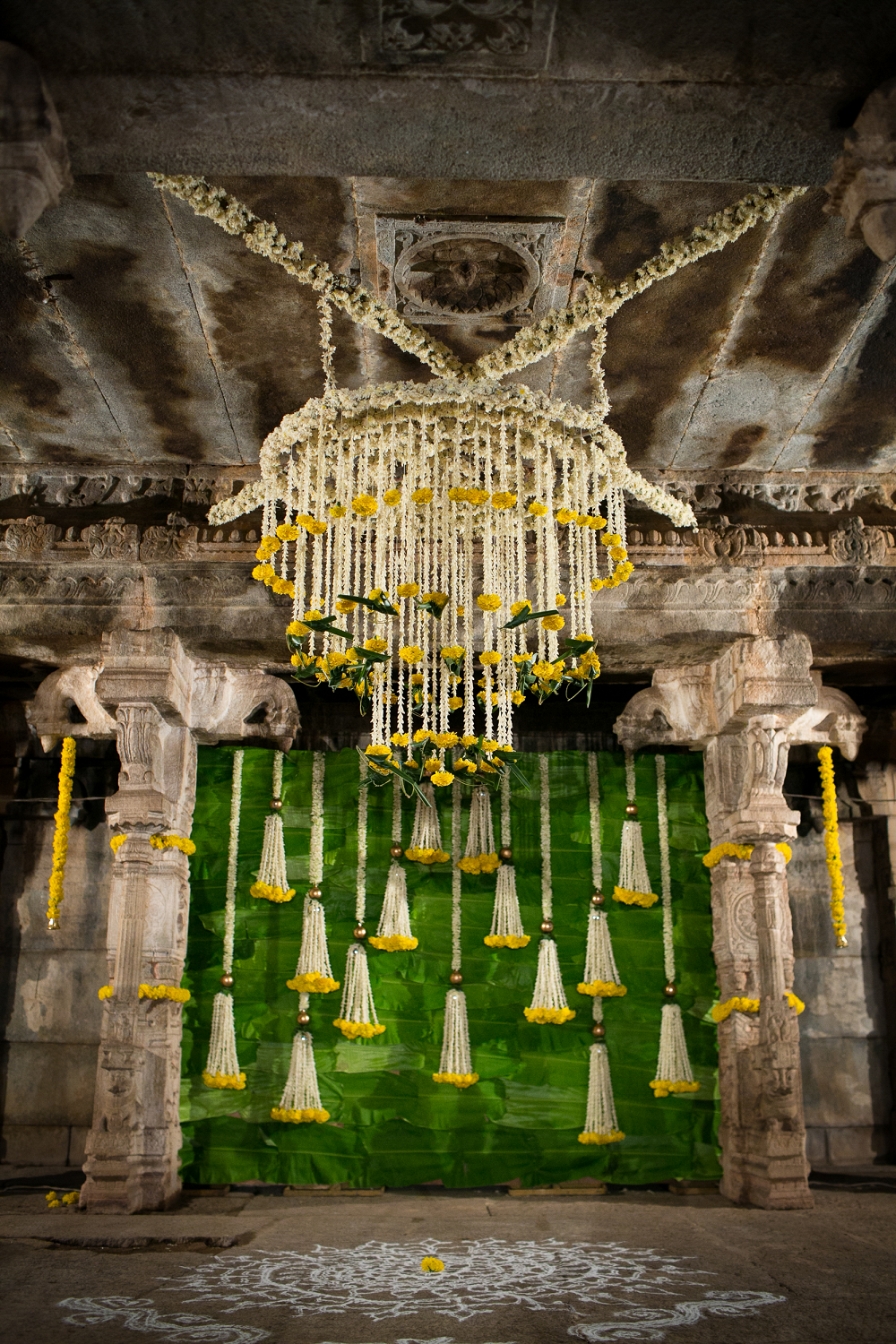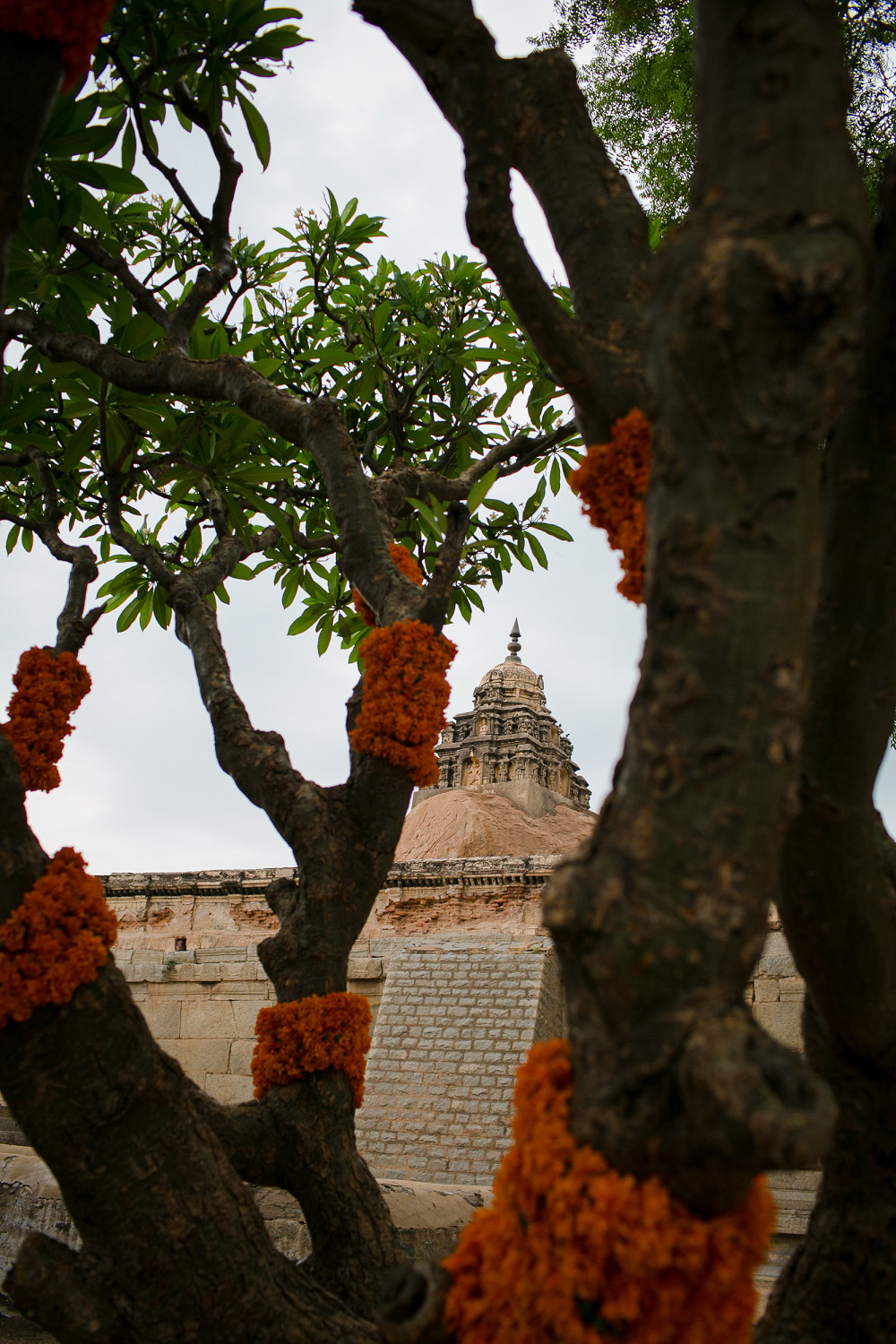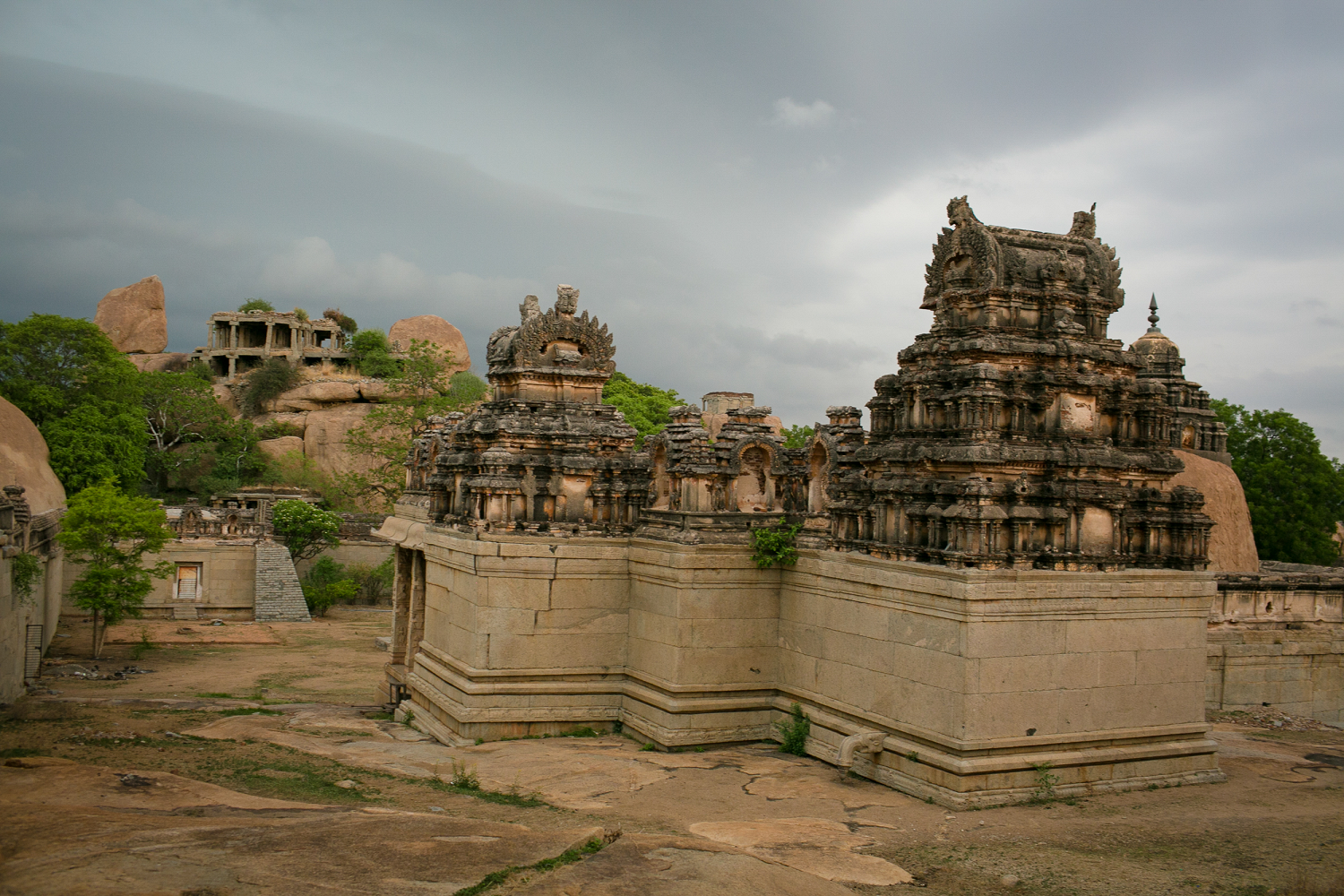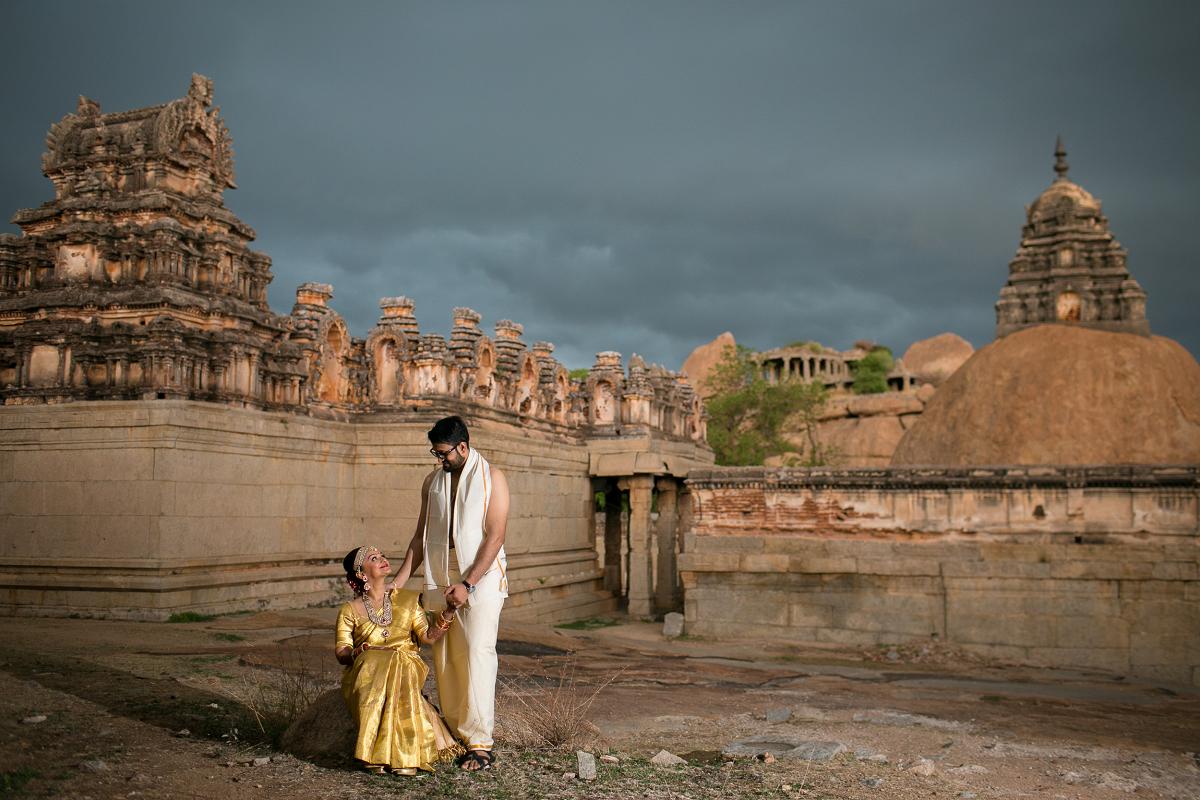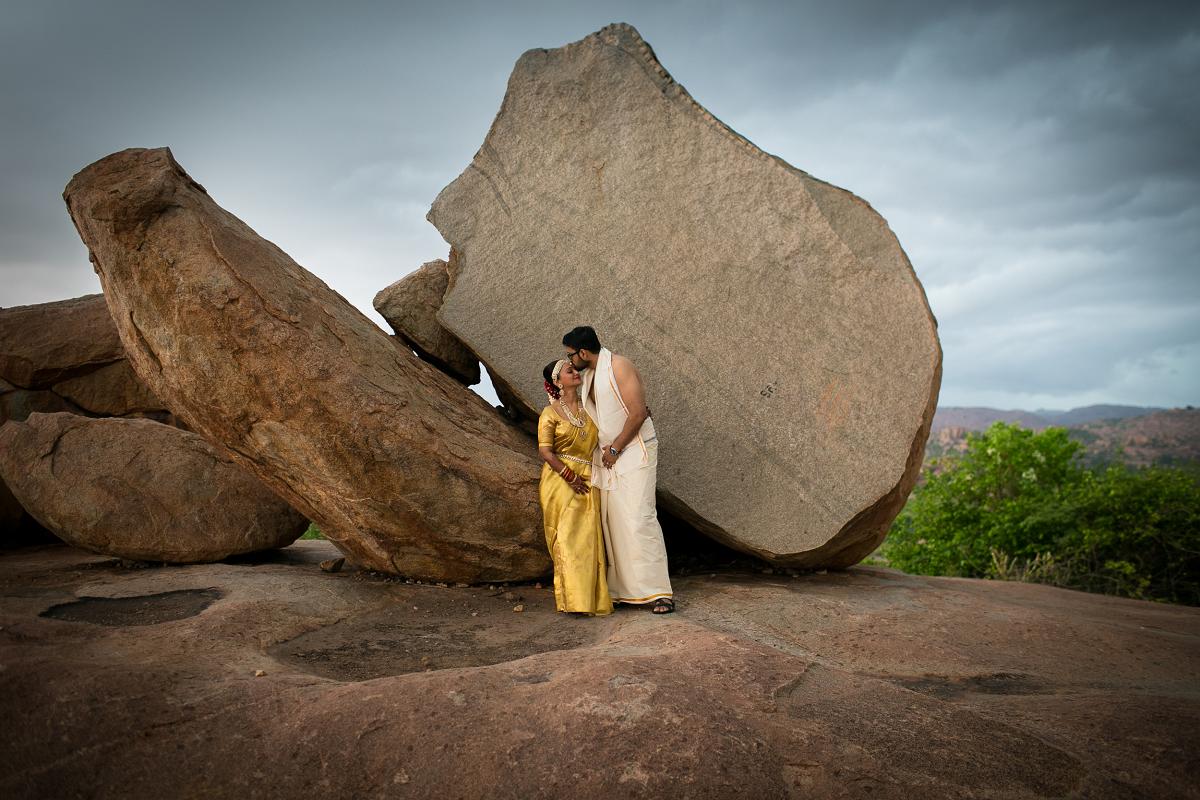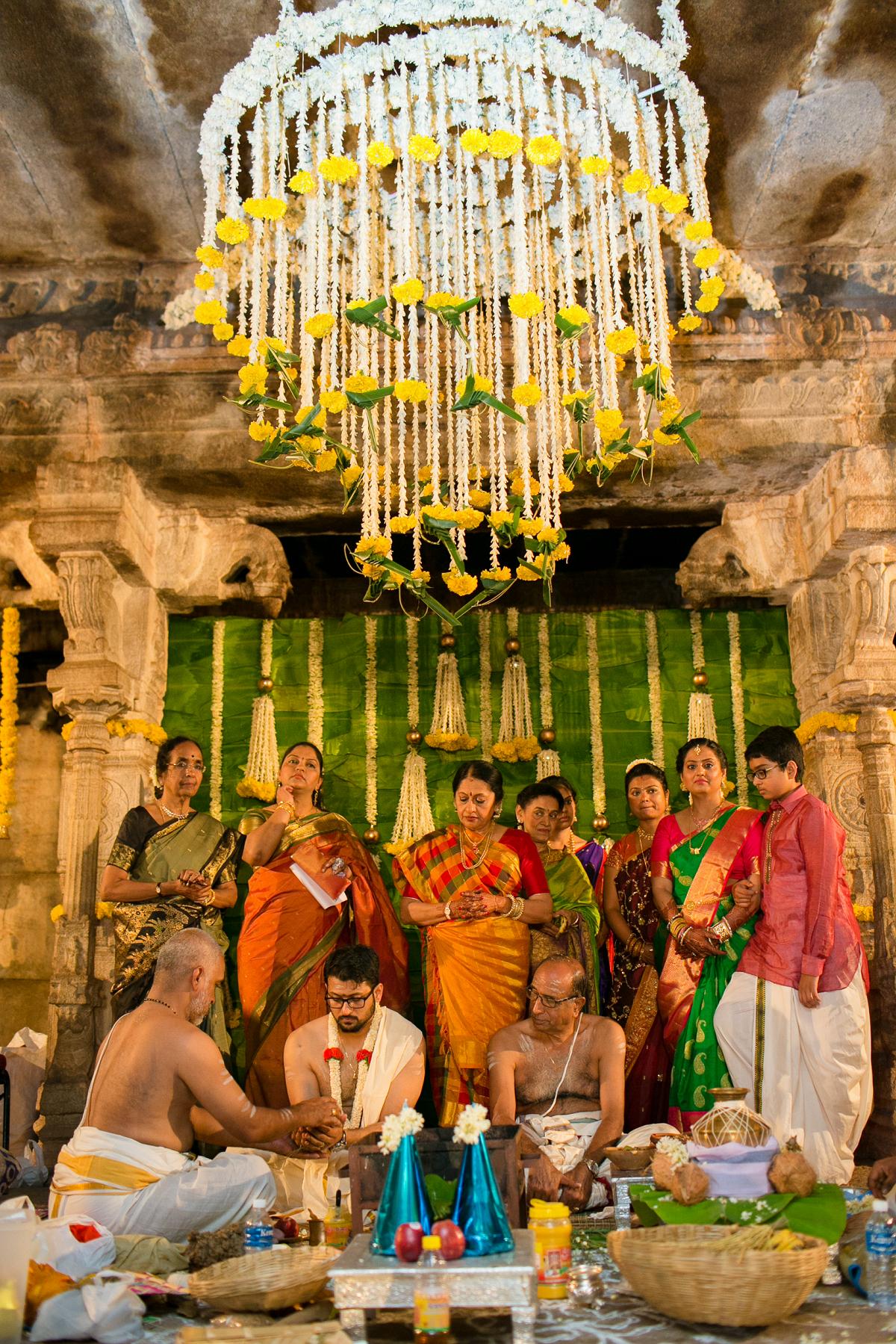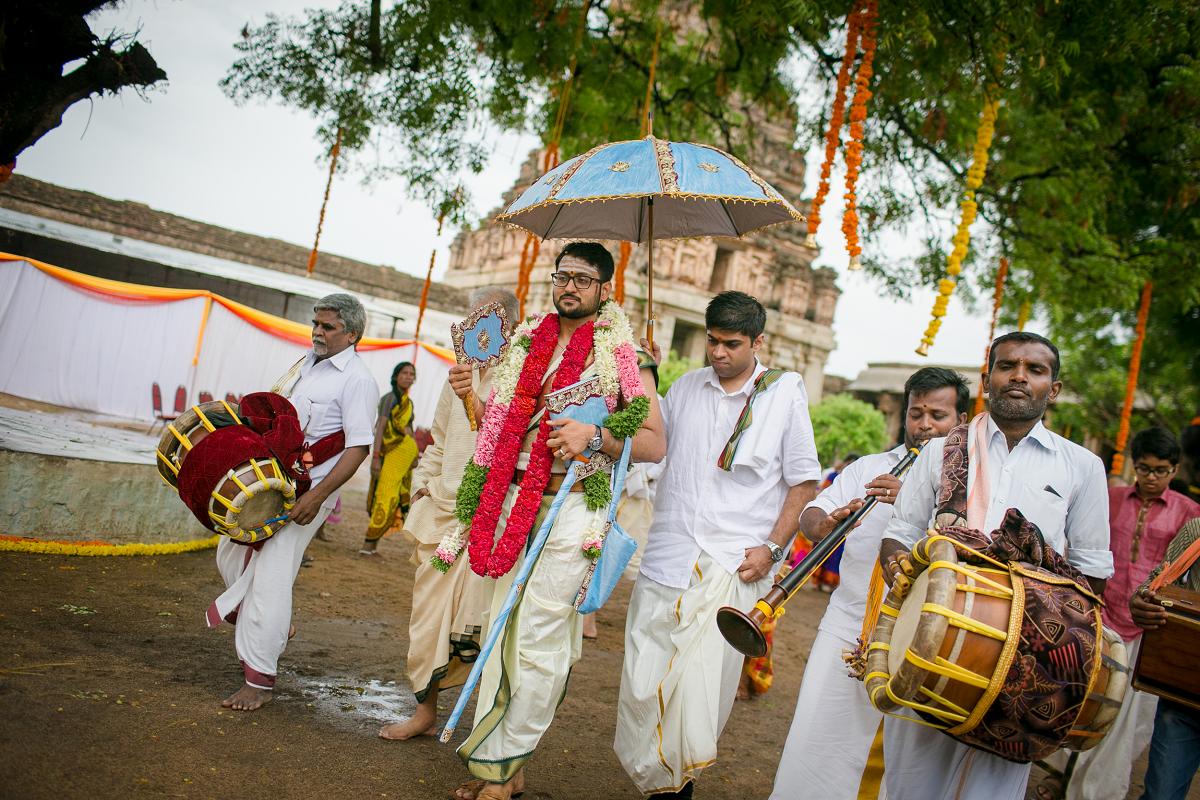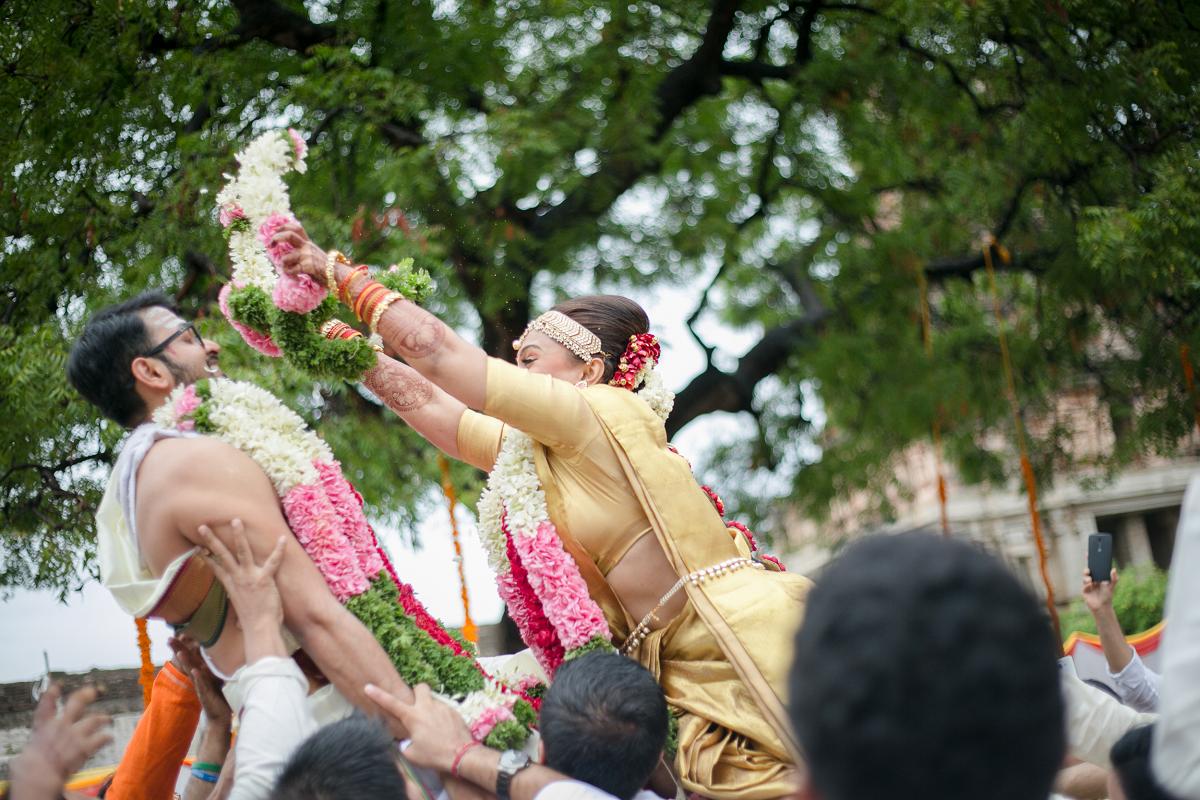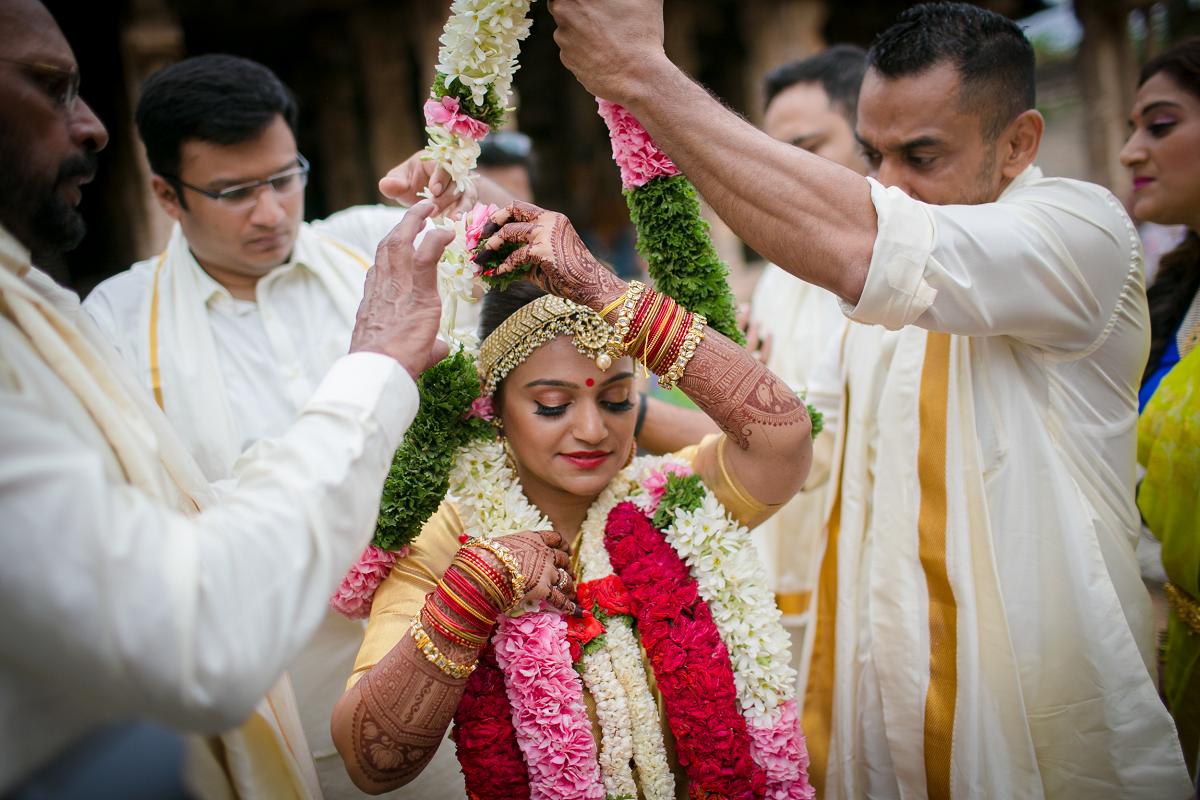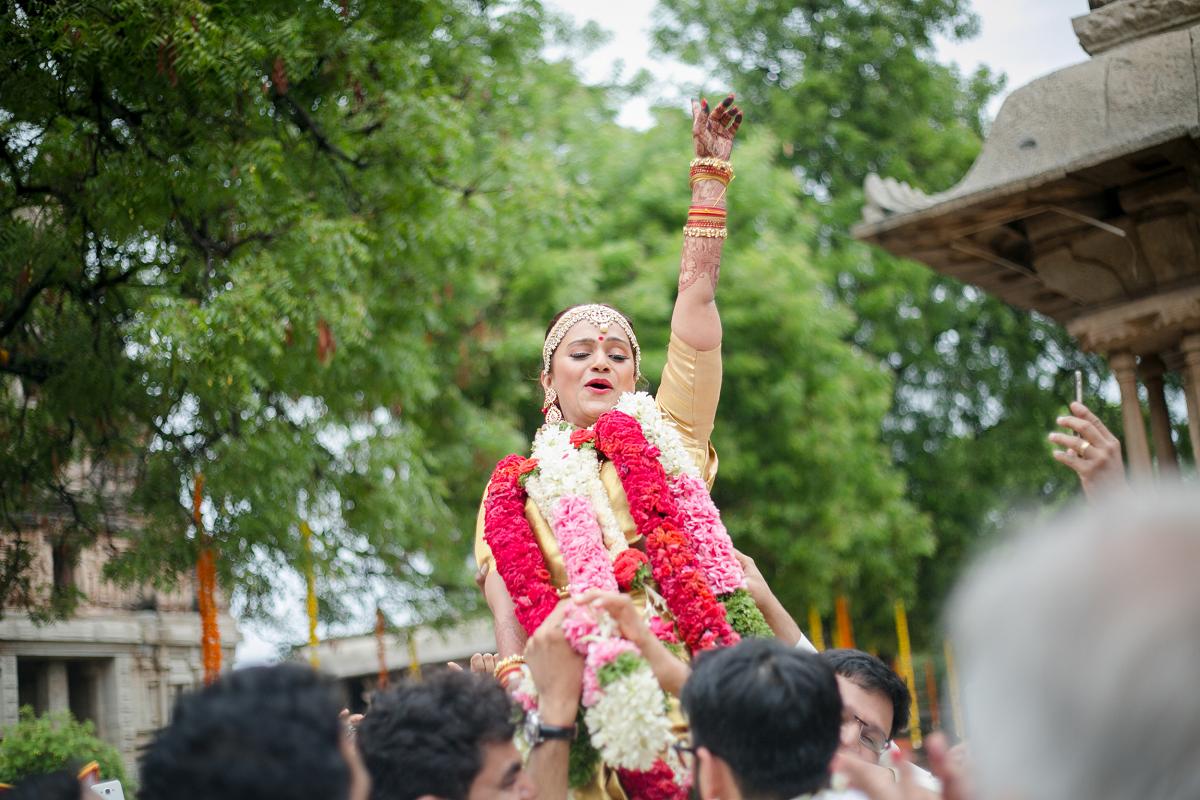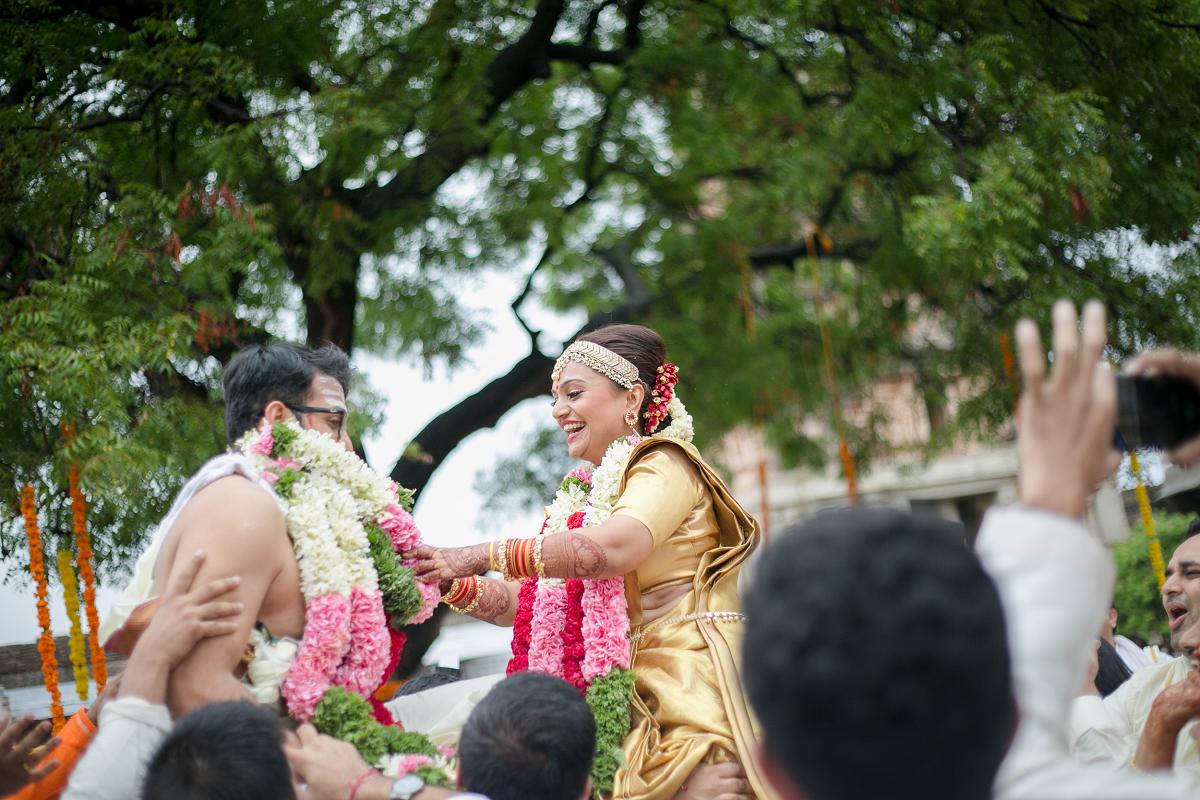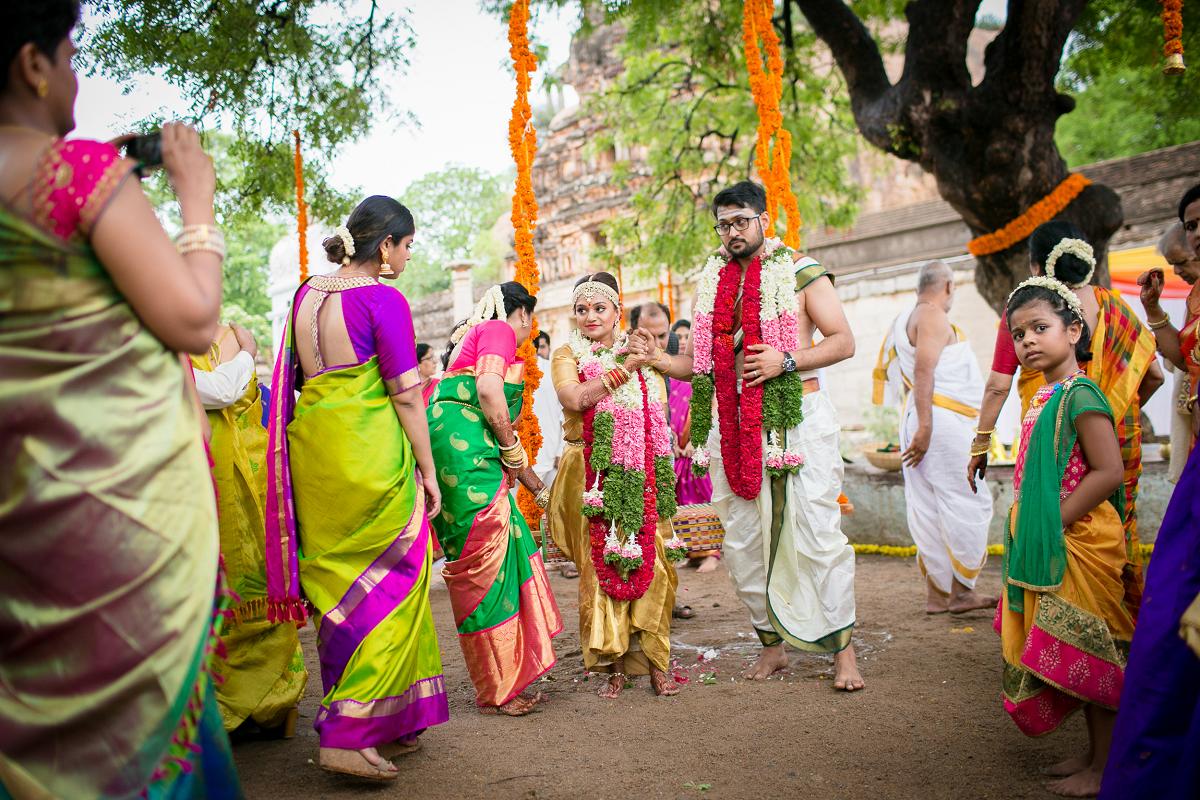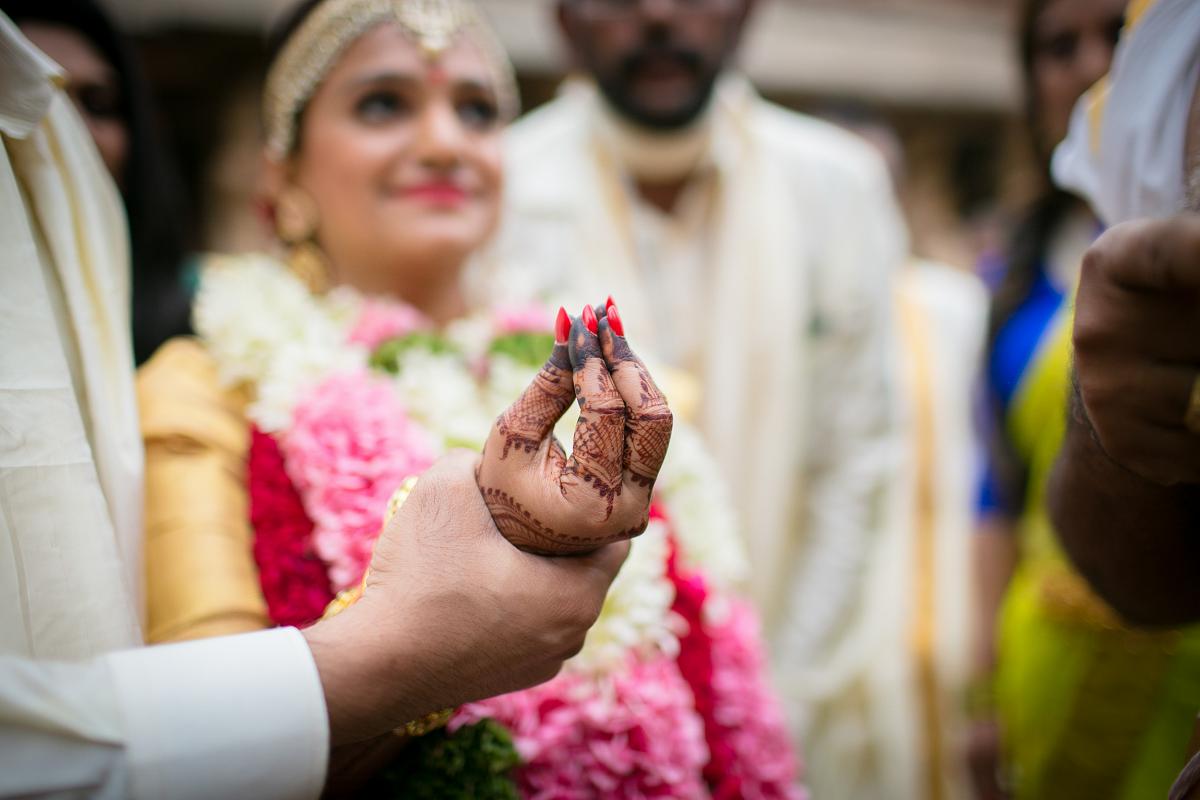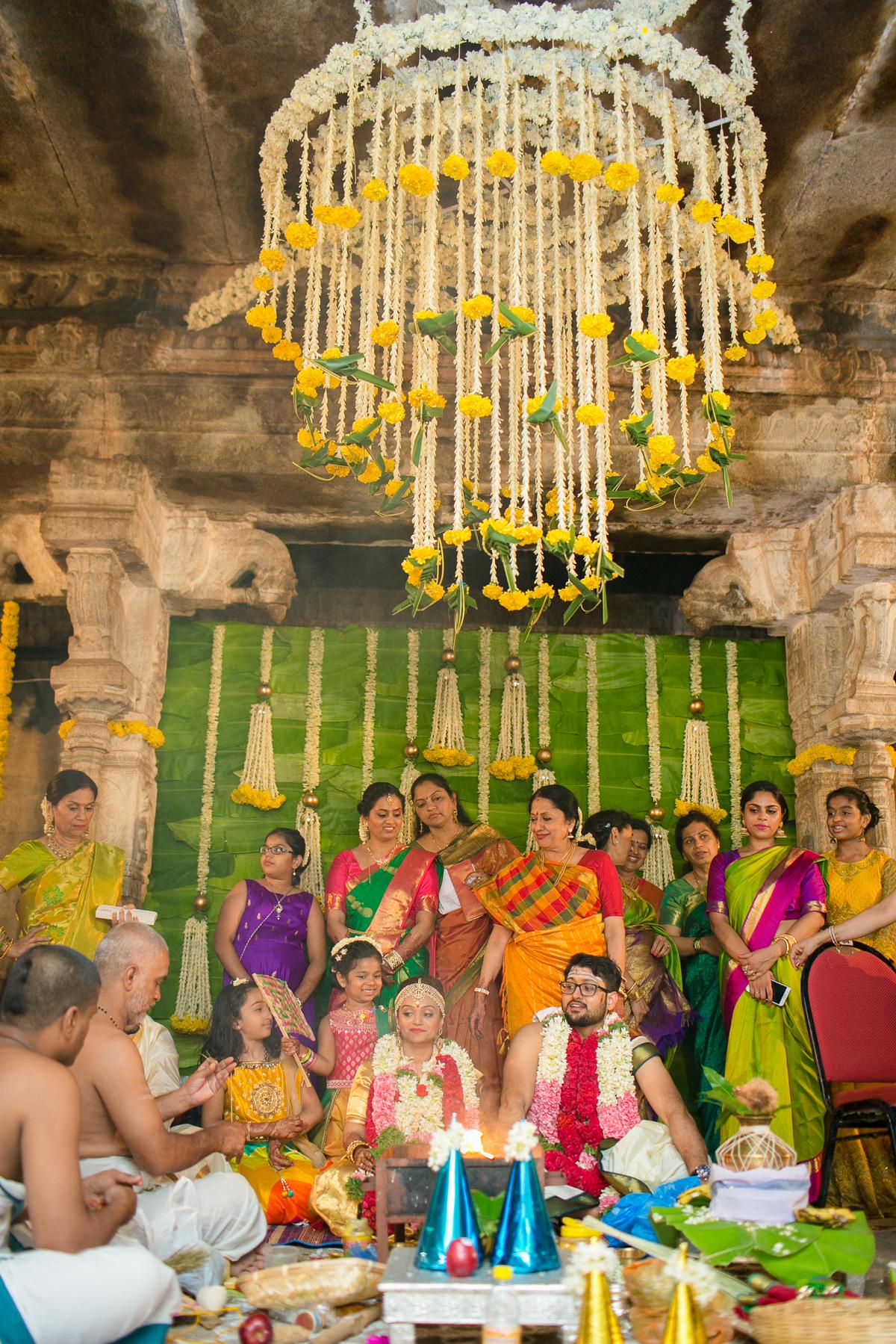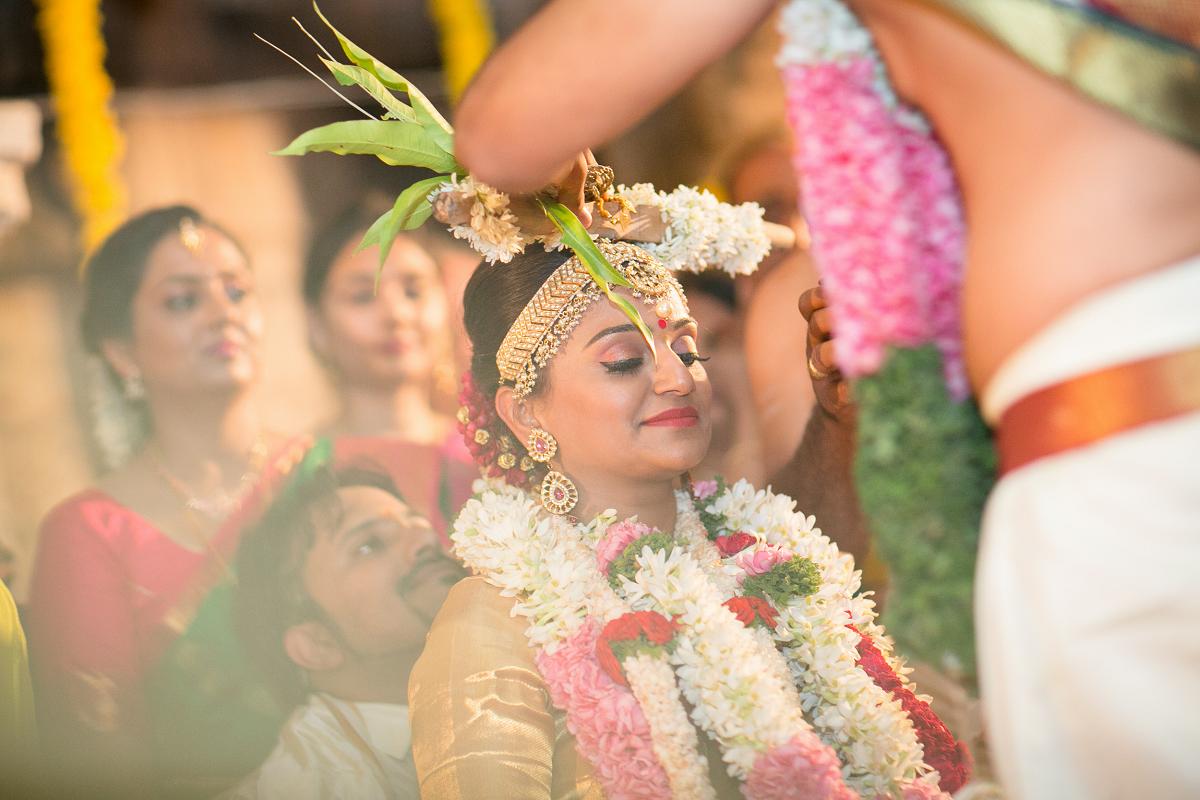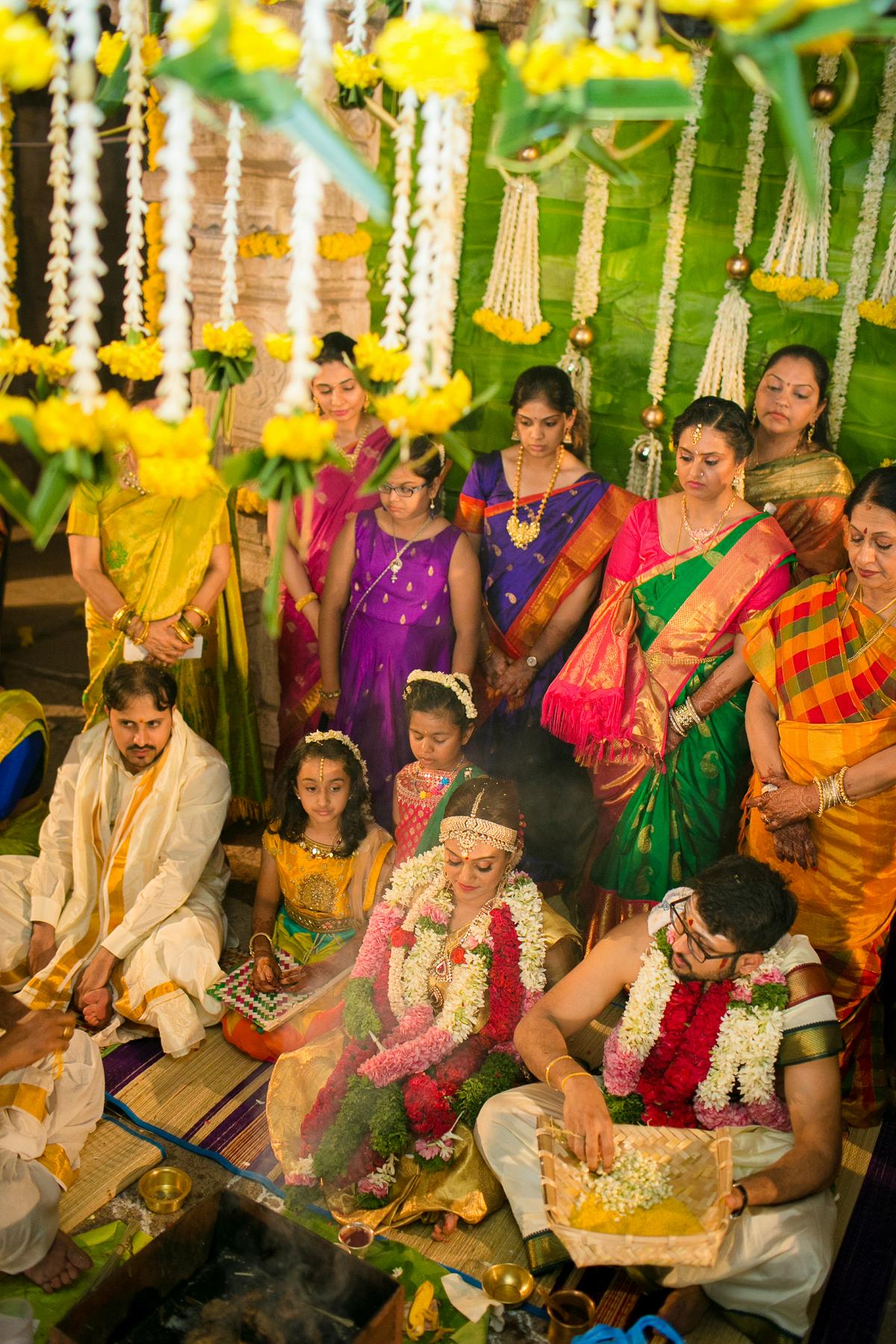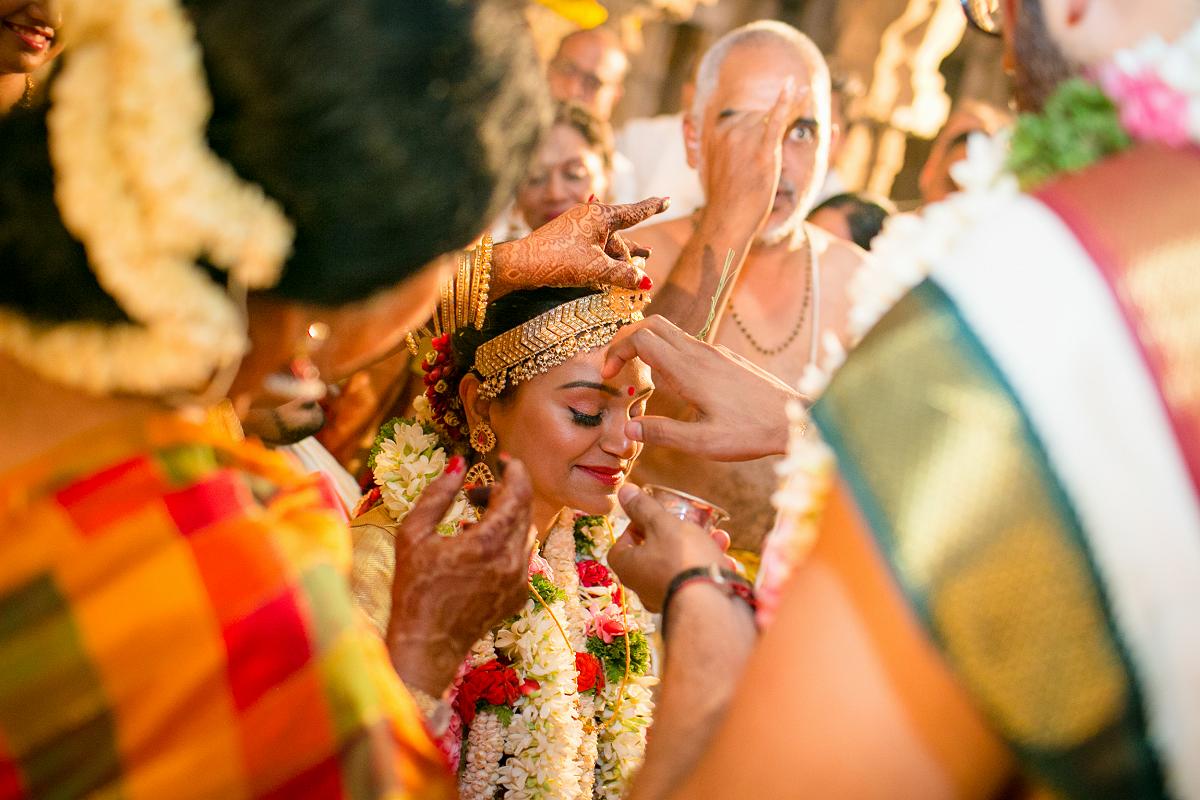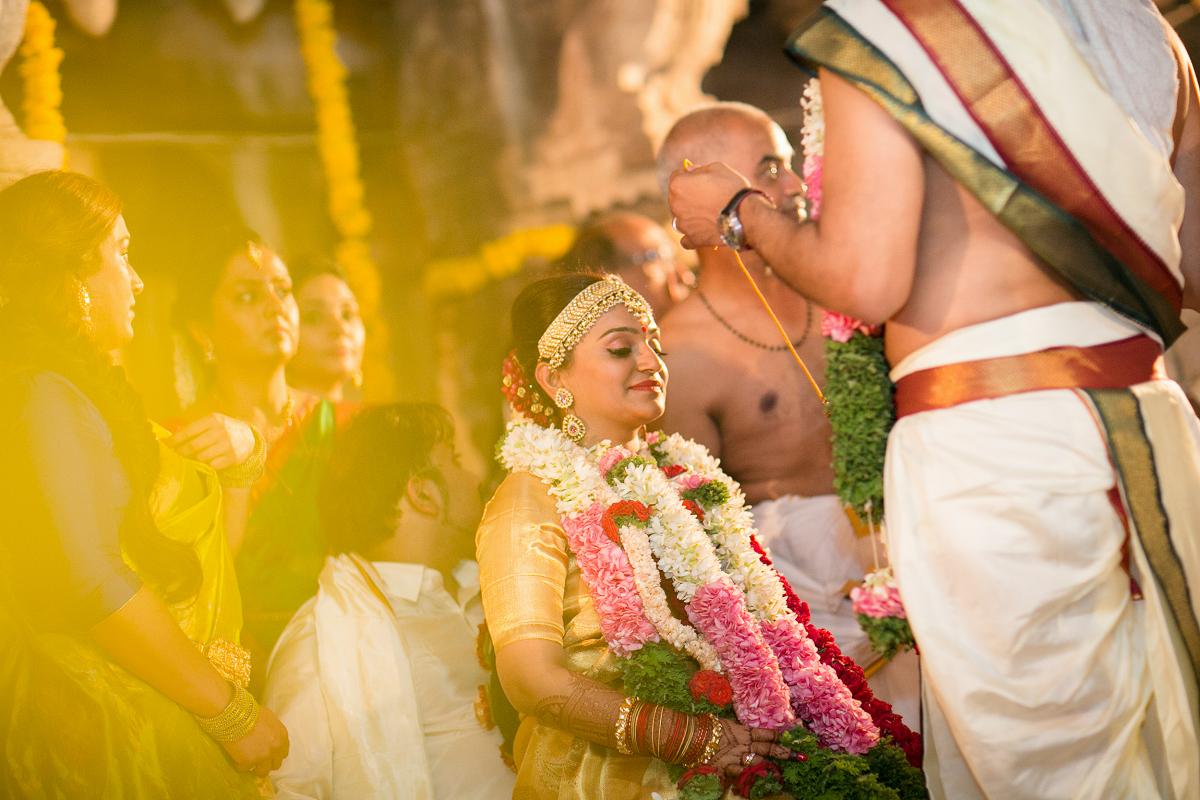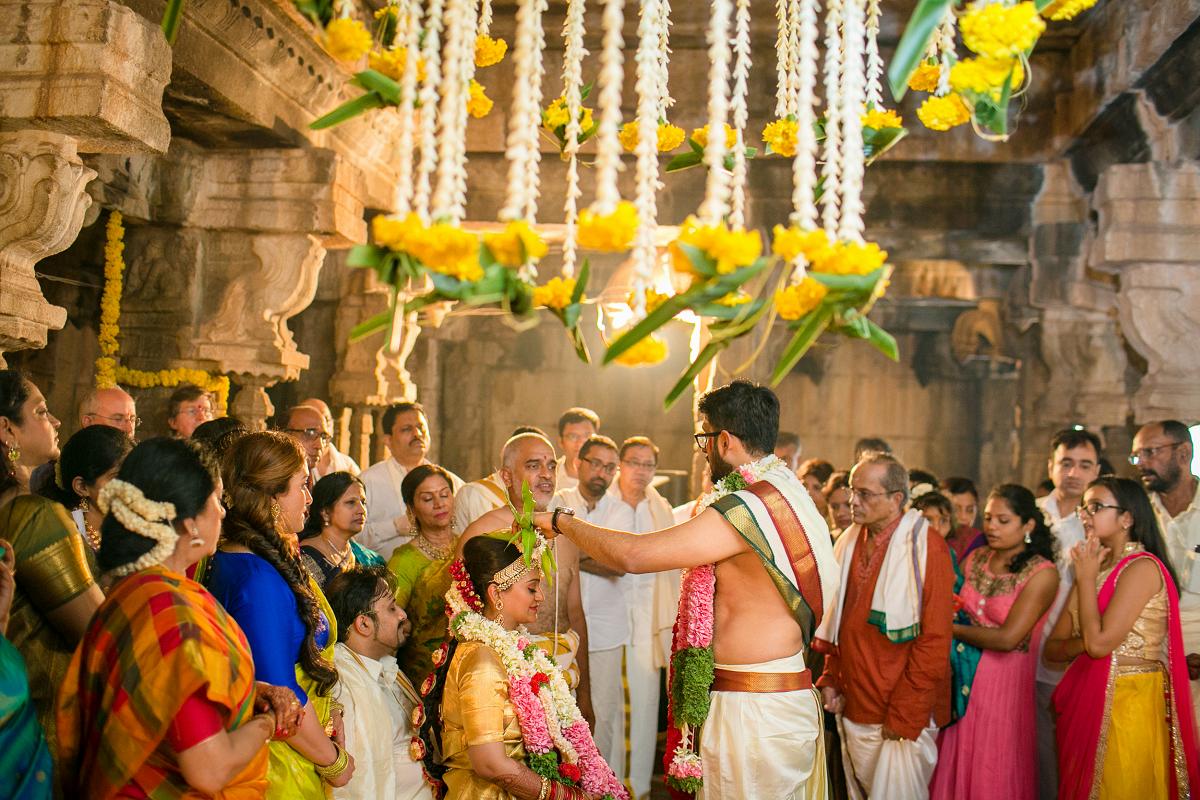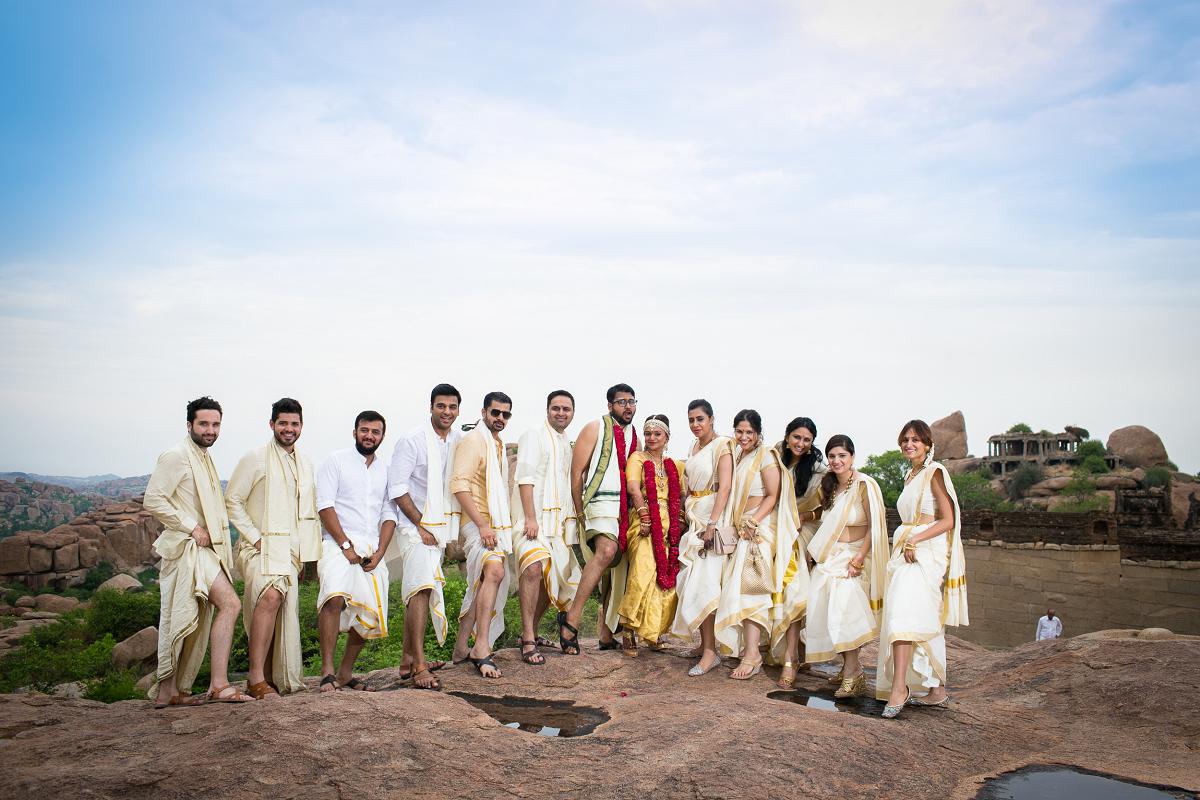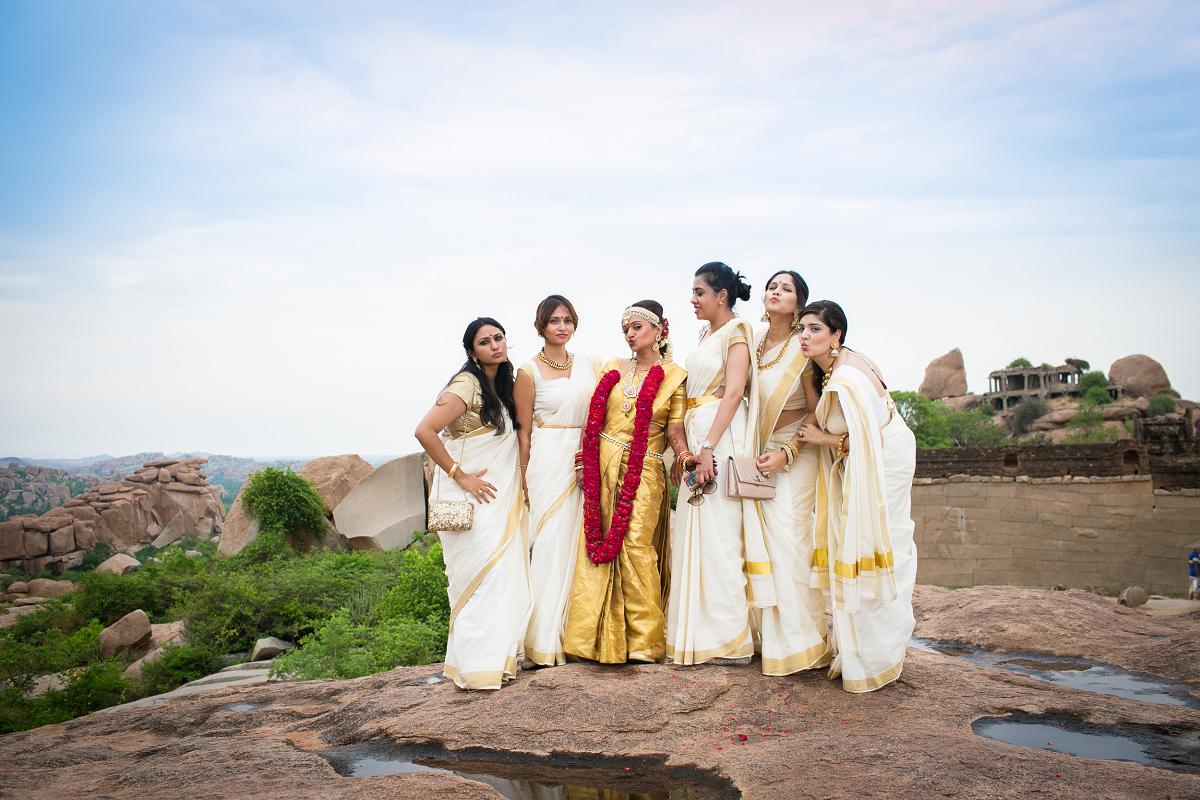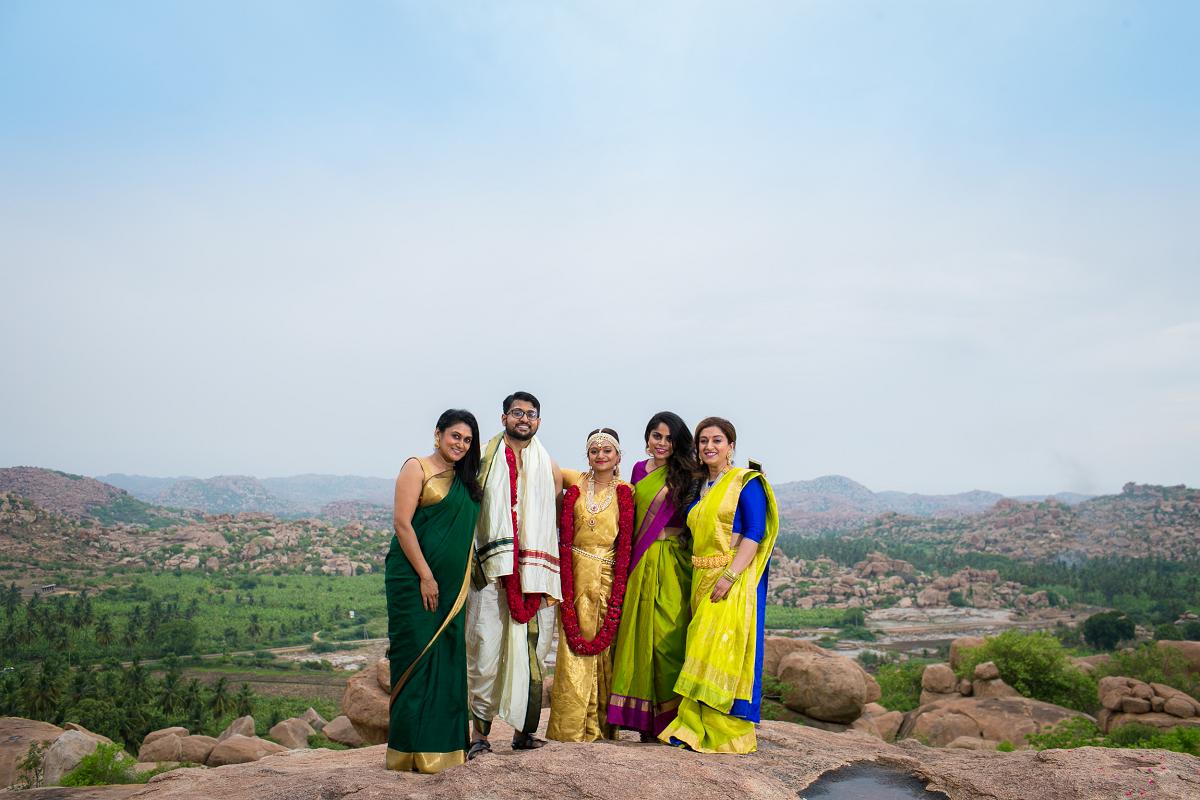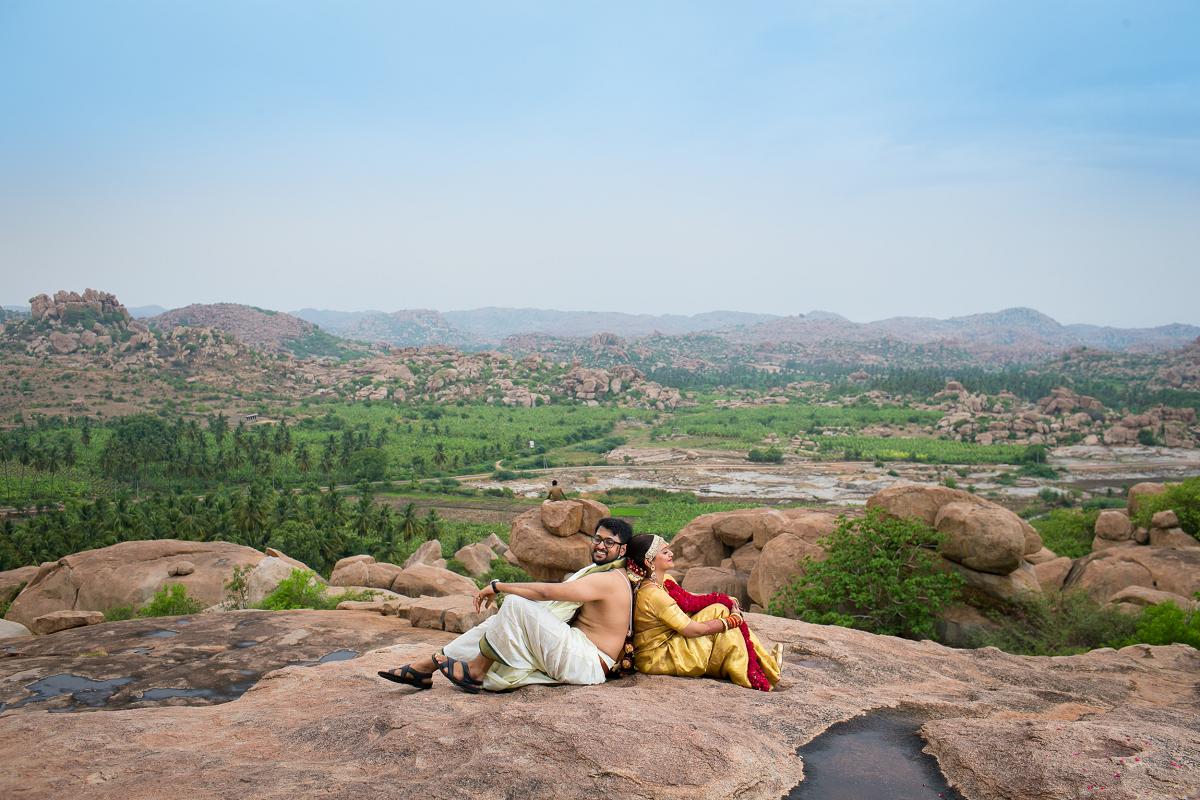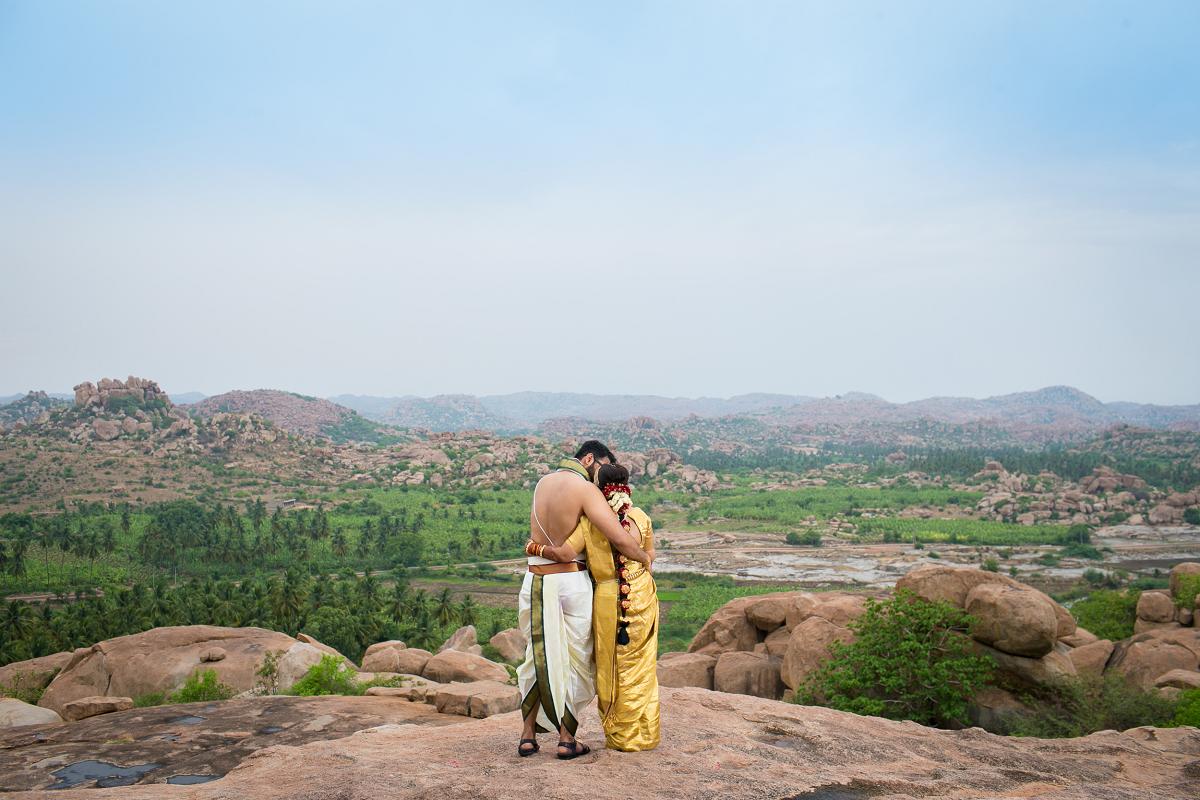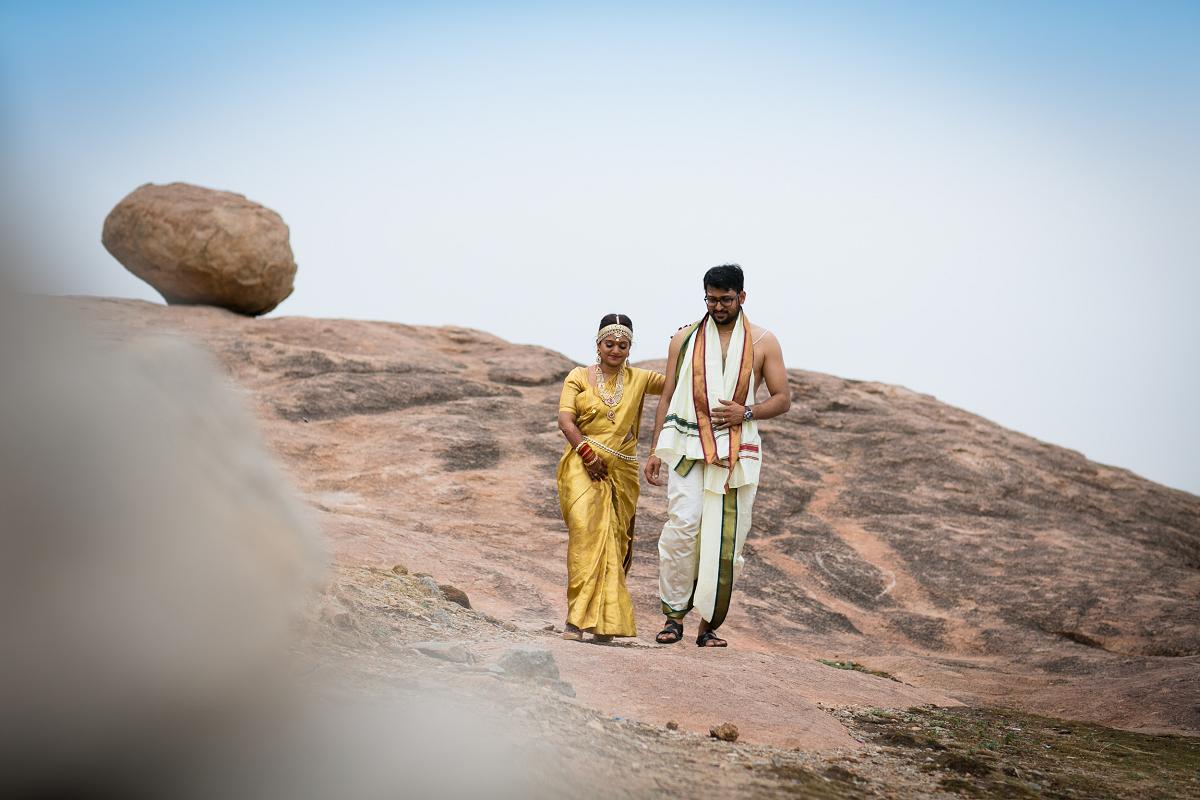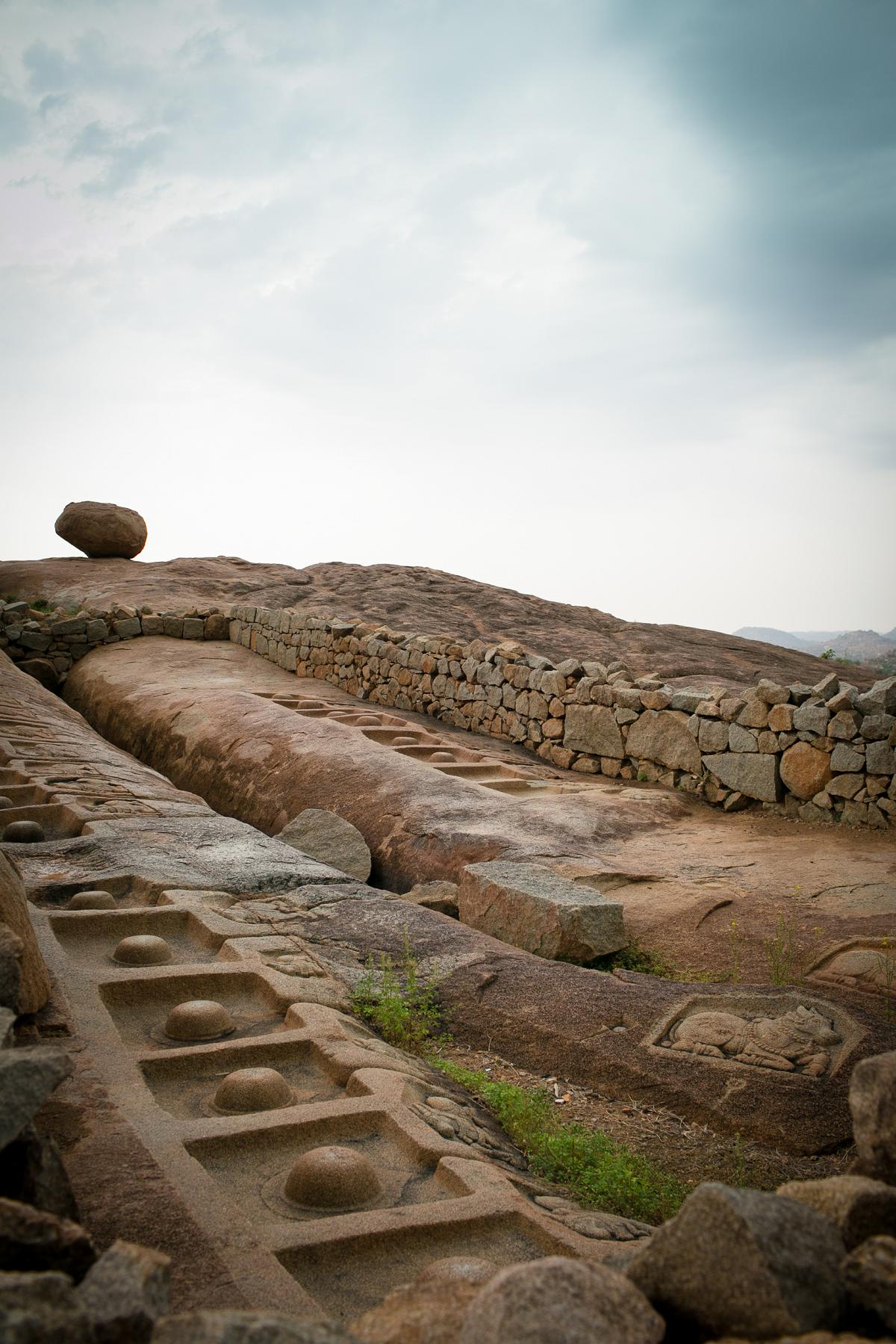 Here's what they had to say about us -
We got introduced to Atul by my photographer friend Rohan. Atul has also photographed a few of our friends weddings in the past. 

Our experience with him has been great! Very adjusting, accommodating and a great photographer.