As a celebrity wedding photographer I am often asked, what is it that you must keep in mind while covering the weddings of high society people and celebrities? Well, I don't like to be pretentious about it, but here are 5 things you must keep in mind!
Tip #1 As a Celebrity Wedding photographer -Do NOT treat a celebrity like a Celebrity!
It's easy to be in awe of a star when you've only seen him in larger than life roles. But the important thing here is that they've chosen you to cover their wedding! So be confidant about that. They love your work as much as you love theirs!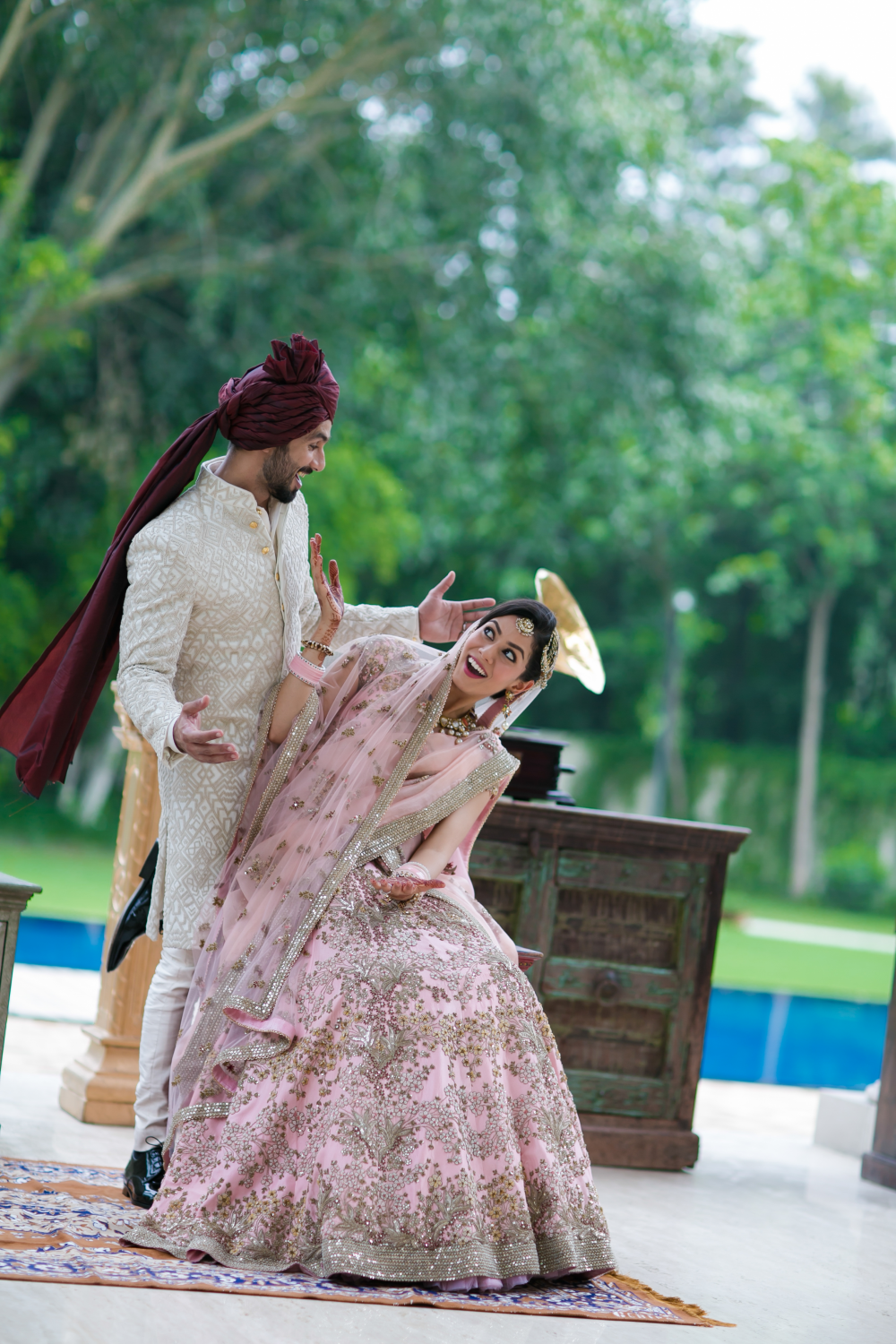 And unless you are really casual and 'normal' around them, they will not be able to trust you and let you in on their lives. 
One way is to kick off conversations around their known areas of interest - maybe anything from movies to golf to fitness to travel. As soon as you start connecting and bonding at a personal level, the whole celebrity aura goes away and you become a part of their family and circle like you should be.

2. The bride is ALWAYS the STAR of the wedding!
When I went to cover the Shahid Kapoor wedding, we all knew that he was the superstar of the house. But, at their wedding, it's not him but the bride Mira Rajput who's really the celebrity!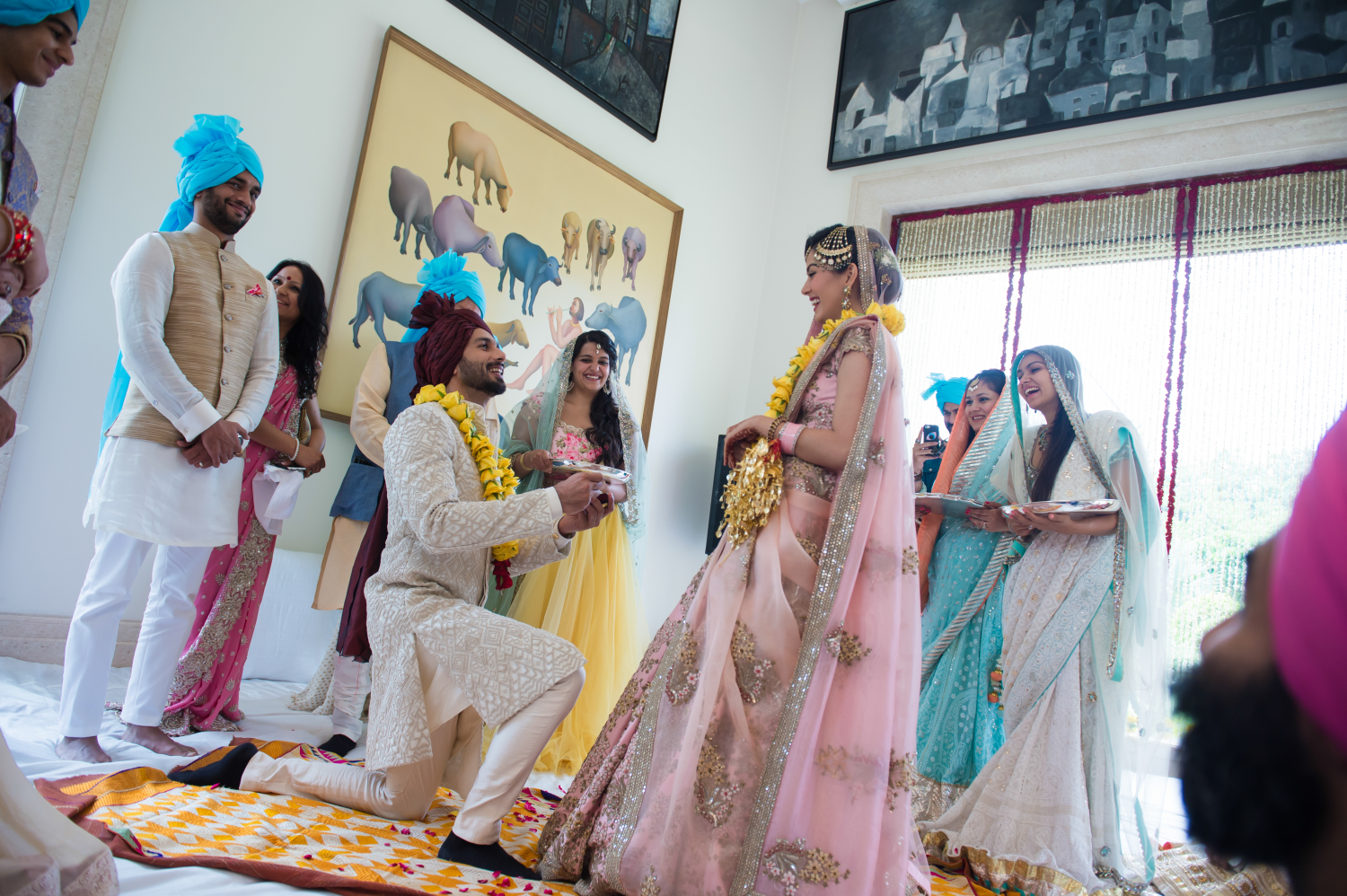 Why? Simply because whether you're a celebrity or not, a wedding is a bride's most special day. It's the day she's dreamt of since childhood maybe or since her teenage. And it is the day she owns! 
So you may be the star for the rest of the days and the rest of the world, but when it comes to the wedding, nobody but the bride has to be the center of all attention and pampering. And as their wedding photographer, I need to understand and keep my focus on her much more than anyone or anything else!

3. Set aside Time!
So you may think, he's an actor or she's a model and they're used to photoshoots and their wedding photography really won't take much time or effort… right? Wrong!!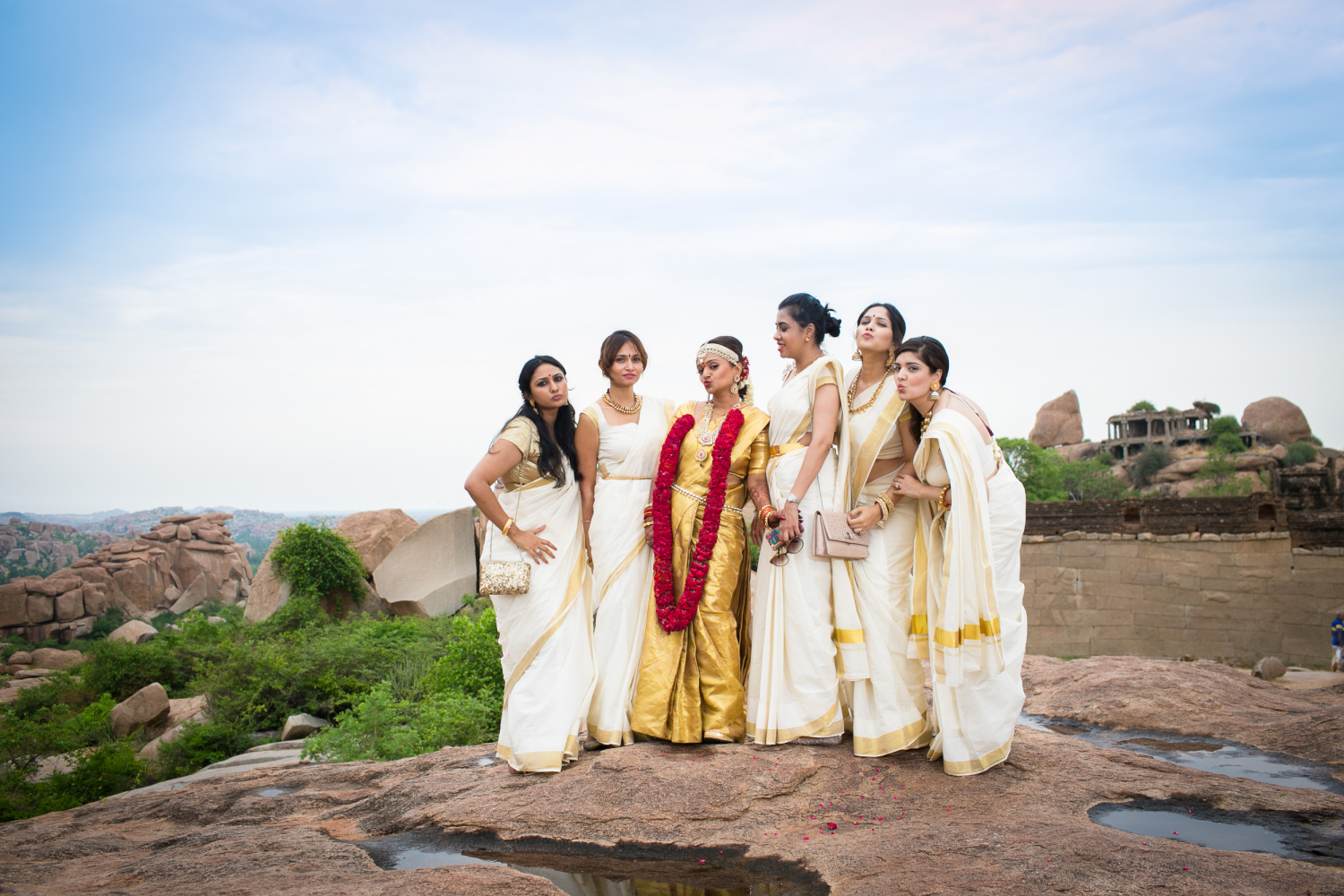 Just like any other wedding on earth, their wedding is going to be crazy and maddening with a whole lot going on everywhere. 
And if you don't keep aside time slots to cover them on their wedding day or before or after each function - you'll end up rushing them into these pictures. And what might come out in the first couple of pictures is their 'celebrity face or ' I'm at work expression' and attitude. And that is not really what they want you to capture for them as their personal wedding memories!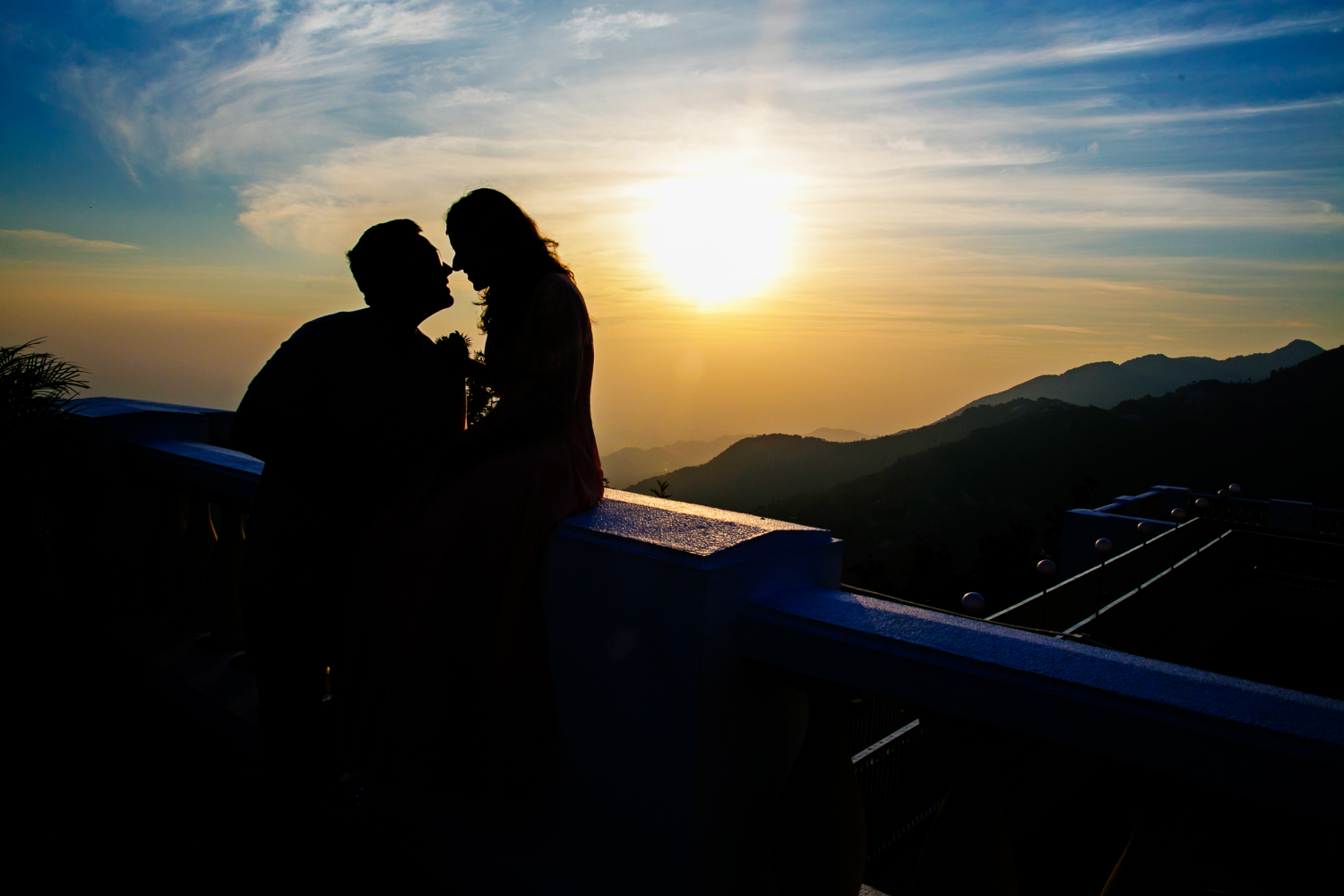 It is often after a few shots that they start being the real themselves and opening up their real expressions and feelings for you to capture. And that is why; you must keep aside time for capturing wedding day portraits and candid couple pictures et al.
4. Research and Experiment!
Research - because every celebrity or well shot person has a favorite profile or poses that they're really really good at. And it would be a shame, if you as their wedding photographer is unaware of that!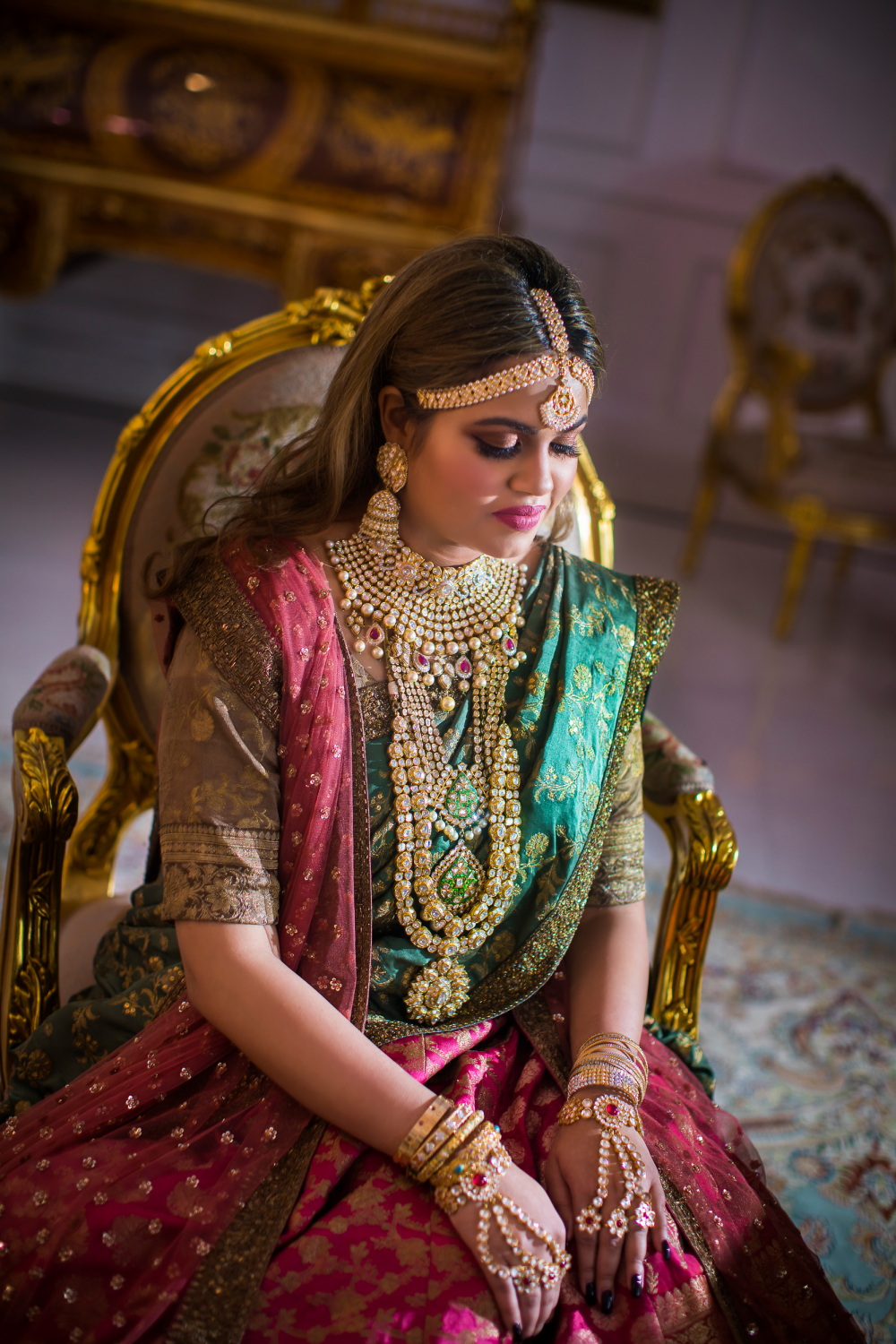 Experiment - because they've seen it all, really! So, you might be able to impress a regular Joe with your usual photography tricks and skills, but with celebrity weddings and high profile weddings, it's a different ball game altogether.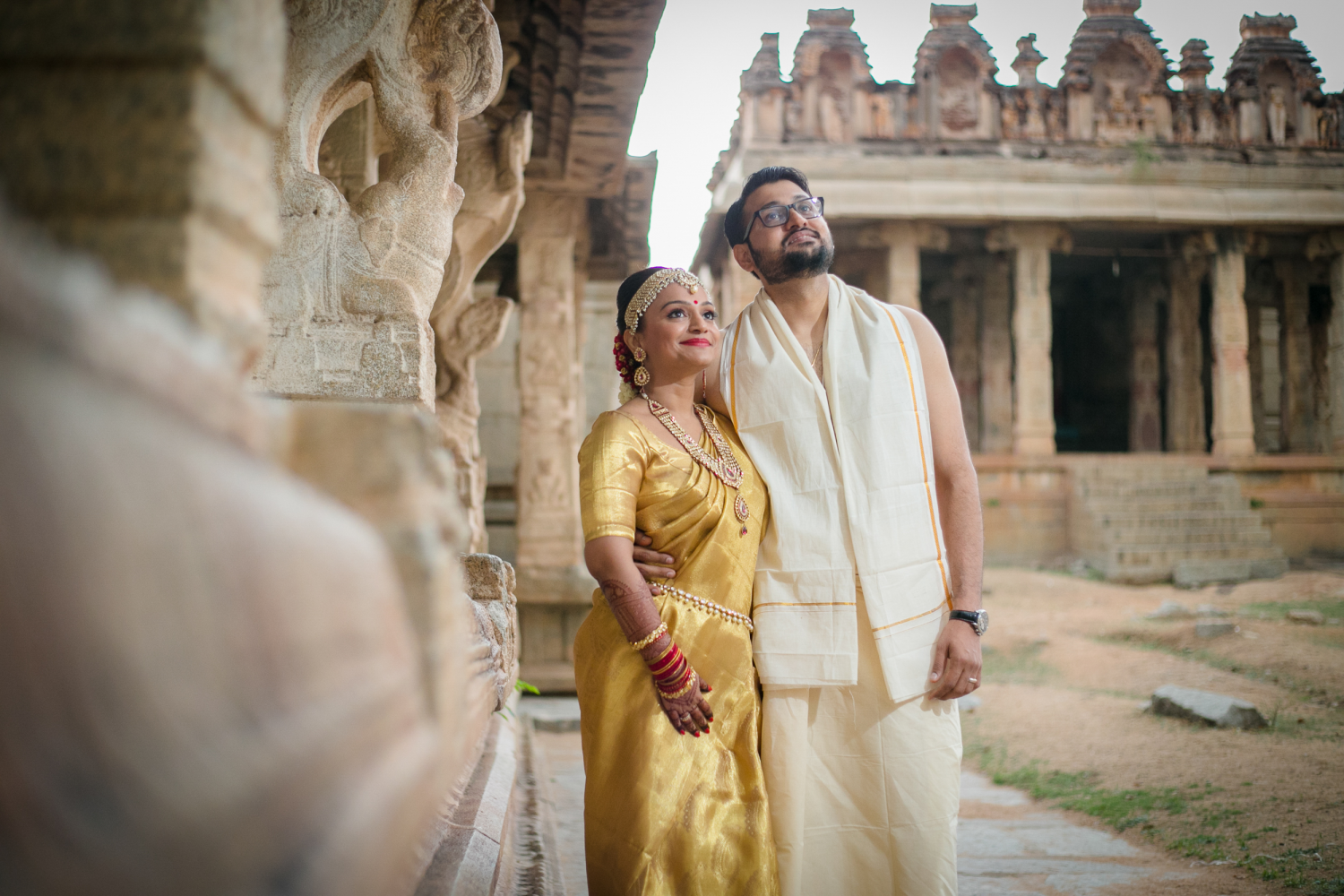 It's good to be experimental and creative with them. Try out innovative ideas and shots and be confidant in involving the couple in your plan. When it comes to photography, a little bit of creativity, luck and a whole lot of good technique can often achieve excellent results!

5. Contract and Privacy
Now this is a tricky yet very important thing that you must keep in mind as a Celebrity Wedding photographer!

Whether it's a high profile wedding or a celebrity wedding, their privacy is their utmost concern and their private lives and precious moments are not for you to splash all over the media. 
In today's day of content going viral online and Instagram happy fans, as their trusted photographer, you must understand and respect the couple's privacy.
On the other hand, you're doing this excellent work for a public face and you wouldn't want to keep it under the wraps completely and forever! 
So, it is extremely important to discuss, understand and make a transparent contract with the couple where both you and they know how many pictures or which kind of pictures can you share as your 'work' or 'portfolio' and when. Once that is sorted and everyone is on the same page, there will never be the possibility of any hard feelings or disputes around this sensitive issue.
There you go! It may not be rocket science, but these are my top learnings as a Celebrity Wedding photographer. Keep these in mind and you're good to go shoot any top notch wedding anywhere in the world!